Cut prison suicides, jail fewer inmates – review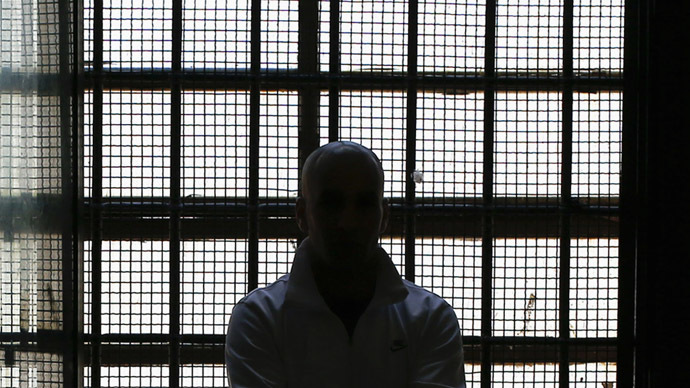 Too many people are being jailed unnecessarily in the UK, the head of a government review into prison suicides warns. Resources in British prisons are overburdened, which leaves vulnerable inmates unsupervised.
Labour peer Lord Harris argues that fewer people should be sent to prison to help cut the number of suicides.
He told BBC Radio 4's Today program: "The critical issue is why some prisoners are [in jail] in the first place.
"Are there interventions that could have been done, could have saved the government money by stopping them ending up in the criminal justice system in the first place, or not necessarily ending up in prison?
"Obviously there will always be a core of prisoners who do need to be in prison. But, if some of the others were not there, there would be more resources to make sure those individuals were supported and prison achieved its objectives in terms of rehabilitation."
READ MORE:Mental health care severely underfunded
In February, the government asked Harris to conduct a review on how to reduce self-inflicted deaths in custody. The National Offender Management Service made reducing the number of prison suicides a top priority.
The warning comes as the parents of a man who killed himself in a young offenders' institution criticized authorities for not having looked after him. They say his suicide could have been prevented with appropriate care.
Steven Davison, 21, was jailed for possession of a knife, with which he had threatened to harm himself. He was told he would be moved to a mental health hospital as soon as a bed was available. However, before this could happen, Davison killed himself in his cell in September 2013.
His mother Lynda said: "Instead of looking at why he's been sent to prison and what he needed, it was like [the authorities said] 'There you go Steven - there's your cell - get on with it'."
An inquest ruled that staff had failed to monitor him properly and are inadequately trained in helping those who are vulnerable.
READ MORE:Mentally ill children held in prison cells as care facilities cut
The case illustrates how the mentally ill are being sent to prison where they don't receive adequate care and supervision, as resources are overstretched and prison guards are not properly trained to protect inmates from self-harm.
Prison suicides in England and Wales have risen by 52 percent since 2011-12, according to Ministry of Justice statistics. The figures show 87 inmates took their own lives in the 12 months to September 2014, while 57 inmates committed suicide in the year to September 2012.
Last month, Chief Inspector of Prisons Nick Hardwick said there had been a "rapid deterioration" in prison safety in England and Wales.