Mental health care severely underfunded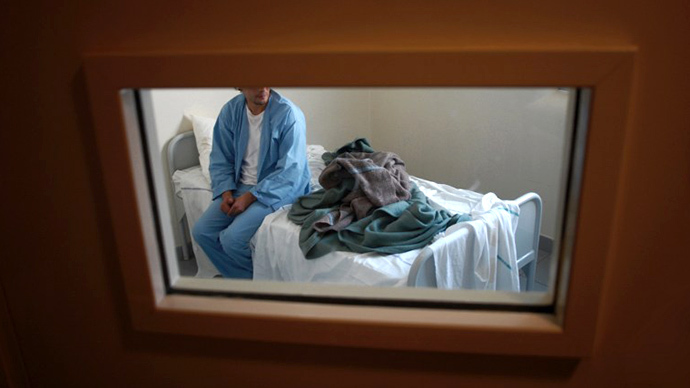 Depression and anxiety care is woefully underfunded in parts of the UK it has been revealed, as many regional health providers were found to spend a fraction of their budget on treating these serious illnesses.
One in four people will experience some kind of mental health problem in the course of a year, with mixed anxiety and depression the most common mental disorders according to the UK based Mental Health Foundation. With 400 cases per 100,000, the UK has one of the highest rates of self-harm in Europe.
On average, local health authorities across England spent 10 percent of their annual budgets on mental health services during 2013/14, despite research from the London School of Economics that shows that it accounted for 23 percent of the burden of disease.
NHS Surrey Health CCG is among the poorest performers, spending 6.55 percent of its budget on these services, despite 11.4 percent of people under its care requiring their help.
Among those near the national average is Merton, South West London, which spent 9.7 percent of its budget on mental health services, where an estimated 31 percent of the population suffers from a mental health disorder.
Northwest London performs better in the national picture, where an estimated 15.9 percent of residents who are battling a mental illness are provided 18 percent of the local authority' budget.
Among the 140 NHS clinical commissioning groups (CCGs) who responded to the Labour Party's Freedom of Information request, areas where the need was greatest were among those spending the least on mental health treatment.
"Mental health should be treated no differently to physical health, but vulnerable people face this alarming postcode lottery," said Labour's shadow public health minister, Luciana Berger, who was responsible for the research.
"People with mental illness shouldn't have to expect different standards of care simply because of where they live. Mental health services are deteriorating under this government. David Cameron has broken his promise to put mental and physical health on the same footing," said Berger.
"We call on the Government to act on its promise to value mental health equally to physical health, by ensuring that local spend on mental health matches local demand."
Reacting to the findings, Care and Support Minister Norman Lamb said the government plans to introduce a rewards system from next April for those local health authorities that perform better.
"I want to build a fairer society with better mental health for everyone and mental health must get its fair share of funding," Lamb told RT.
"We've committed to introducing access and waiting time standards for mental health from next April, and we're making progress towards payment systems for mental health that reward great results for patients and ensure that mental health is treated equally to physical health. This will drive up standards in mental health by making sure the money goes where it is needed to give patients the best possible care," he added.
The Mental Health Foundation says women are more likely to have been treated for a mental health problem than men, but suicide rates among men are three times higher. Meanwhile, roughly 10 percent of children have a mental health problem at any one time.
You can share this story on social media: