Two-thirds of mentally ill Britons receive no treatment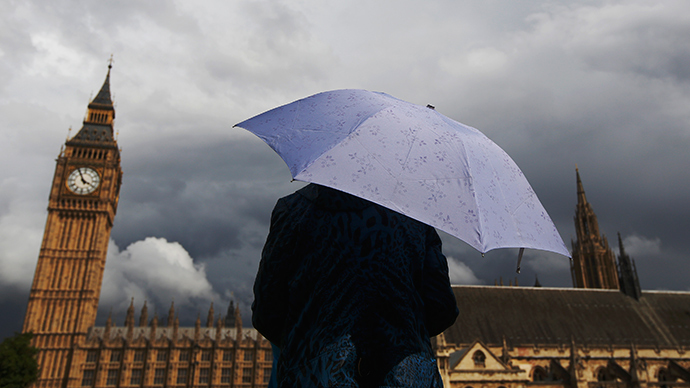 Less than a third of people with mental health problems, including depression and anxiety, get any treatment at all, according to the incoming president of the Royal College of Psychiatrists.
"People are still routinely waiting for – well, we don't really know, but certainly more than 18 weeks, possibly up to two years – for their treatment and that is routine in some parts of the country," said Simon Wessely, who will soon head the primary professional organization of psychiatrists in the UK, in an interview with the Guardian.
"Some children aren't getting any treatment at all – literally none. So although we have the aspiration, the gap is now so big and yet there is no more money."
Wessely argued that if only one-third of people with cancer would get treatment, people would be "absolutely appalled and you would be screaming from the rooftops."
He said if the aim is to get 90 percent of mental health patients receiving treatment within 18 weeks, it "is going to have to mean money will have to move from acute to mental health. Genuine money."
Wessley warned, however, that with current budgetary constraints, shifting funds to mental health "would mean significant losses in other sectors."
Depression and anxiety care is significantly underfunded in parts of the UK, it was revealed last month, as many regional health providers were found to spend a fraction of their budget on treating these serious illnesses. On average, local health authorities across England spent 10 percent of their annual budgets on mental health services during 2013/14, despite research from the London School of Economics that shows that it accounted for 23 percent of the burden of health problems.
Nearly one-fifth of adults in the UK experience anxiety or depression, according to the latest official figures provided by the Office for National Statistics (ONS). According to the report, 21 percent of women reported symptoms of anxiety or depression and 16 percent of men. It was also revealed that divorced or separated people were more likely to have symptoms of mental illness than others.
A larger proportion of people with psychosis, who have severe mental illnesses such as schizophrenia, are on treatment, but even that figure is still only 65 percent, according to Wessely.
He added: "That doesn't mean they are getting the right treatment or anything like that, but getting something. For most mental disorders it is still the exception not the rule to be recognized, detected and treated."
You can share this story on social media: