German rapper is ISIS propaganda mastermind recruiting British jihadists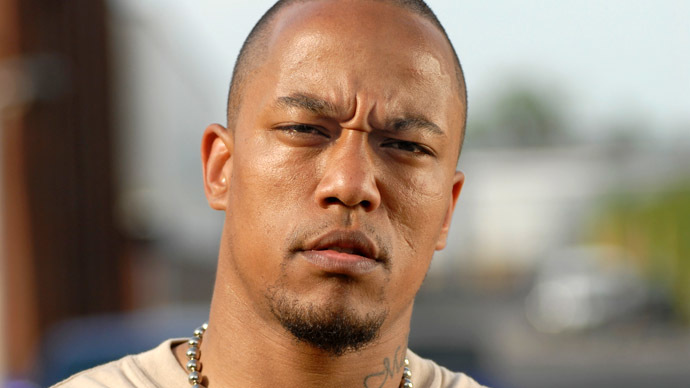 A German rapper who joined the Islamic State in Syria is overseeing the extremist group's effort to recruit Britons. Denis Cuspert, from Berlin, has become the jihadist group's main propagandist, managing its sophisticated media operation.
Cuspert is reportedly responsible for recruiting Britons by using English-speaking jihadists as poster children, the Daily Mail reports.
He is said to be the mastermind of a campaign to attract foreigners, including German Salafists and other impressionable, radicalized youths.
Cuspert is now fighting under the name Abu Talha al-Almani. The former rapper is also reportedly the leader of a combat unit of German-speaking Islamic State (IS, formerly ISIS) jihadists called the German Brigade of Millatu Ibrahim.
The 39-year-old was born in Berlin to a German mother and a Ghanaian father. He became a rapper under the artist name Deso Dogg.
The would-be propagandist converted to Islam in 2007 following nine years imprisonment for manslaughter.
He is thought to have travelled to Syria in early 2013, swearing his allegiance to the self-proclaimed IS caliph Abu Bakr al-Baghdadi.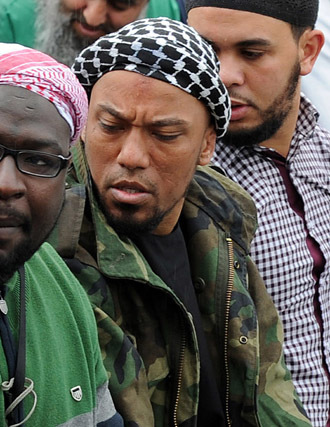 Last week, Cuspert appeared in a video alongside other fighters, in which at least three opponents were executed.
"That's why they've received the death sentence," Cuspert says in German in the video, while another fighter explains in Arabic that the victims belonged to the Syrian Al Sheitaat tribe.
Although Cuspert is not shown killing any of the men, the German jihadist poses with the severed head of one of the victims. The video contradicts earlier reports that Cuspert was killed in Syria.
According to the German security agency Verfassungsschutz, Cuspert is part of a "terrorist establishment" and is said to have become a member of the IS inner circle. The jihadist was reportedly seen beating a corpse with a stone in a video from July, filmed near Homs in Syria.
READ MORE:5 Brits join ISIS each month, 1 dies every 3 weeks
Meanwhile, a British IS fighter is believed to have carried out a suicide bombing in Iraq in which eight people were killed.
Kabir Ahmed, 32, from Derby, England, is alleged to have blown himself up by driving an explosives-laden truck into a convoy of a senior Iraqi police officer in the Iraqi town of Beiji, 130 miles (209km) north of Baghdad.
Ahmed, who went by the name Abu Sumayyah al-Britani, was a married father of three. He was convicted in the UK in 2012 for handing out leaflets calling for homosexuals to be hanged.
Ahmed is believed to have gone to Syria 16 months ago to join extremists.
You can share this story on social media: