UK opens Ebola treatment center in Sierra Leone, British troops arrive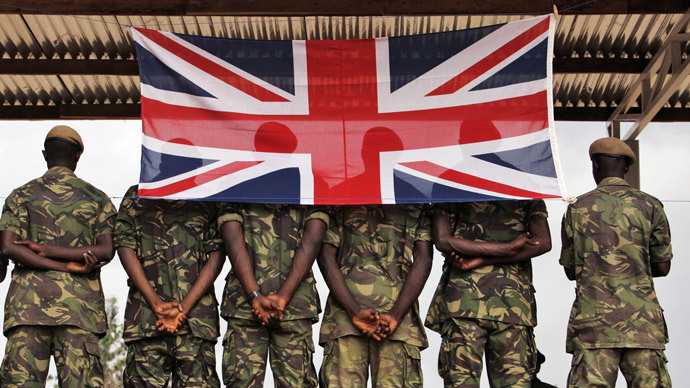 A British-run facility to treat people with Ebola has opened in Sierra Leone. Meanwhile, UK troops have arrived in the West African nation as part of Britain's contribution to the fight against the deadly disease.
The center is the first of six being constructed by the UK government. The facility in Kerry Town, outside the capital of Sierra Leone, Freetown, will be run jointly by the Department for International Development and the charity Save the Children.
It will provide diagnosis and treatment to infected patients, reducing the risk of infected patients passing the virus onto relatives and their communities.
"Sierra Leone, which has seen the number of new Ebola cases rise for six consecutive weeks, is one of the countries in the region most gravely affected by Ebola, leaving its population and health care system completely overwhelmed," said Rob MacGillivray, country director for Save the Children in Sierra Leone.
"This treatment center will help with the early diagnosis of those infected with Ebola, increasing their chances of survival."
There has been a severe shortage of beds to treat Ebola patients in Sierra Leone. The World Health Organization (WHO) estimates that there are just 326 treatment beds in the country.
A team of Cuban doctors, part of more than 200 medical workers from the Caribbean island, are also working at the treatment center.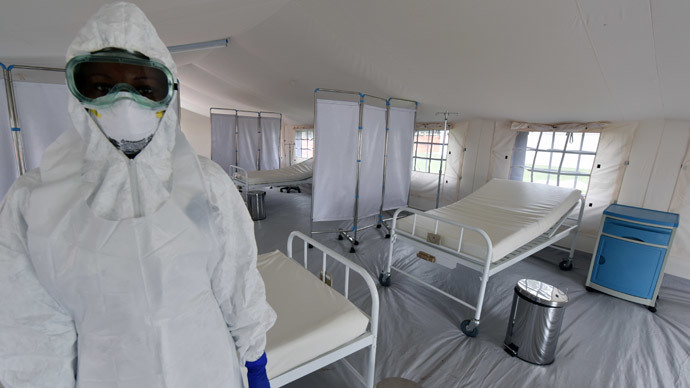 The facility includes a new blood testing laboratory. On site, there is a small separate clinic run by the UK Ministry of Defense to treat Sierra Leonean and international health workers if they become infected with Ebola.
"We hope that offering a separate wing for staff treatment will restore the confidence of health workers previously reluctant to join the fight against Ebola – particularly when thousands of doctors, nurses and other medical staff are still desperately needed in the region to help save lives and prevent the disease from gaining any more ground," MacGillivray said.
Australian Prime Minister Tony Abbott has refused to send medical workers to the three West African nations that have been worst-affected by Ebola – Sierra Leone, Liberia and Guinea – until Australia is guaranteed protection for its medical workers.
READ MORE:'Entire villages disappeared': Ebola deaths in Sierra Leone 'underreported'
Six hundred more beds are planned at UK centers in Sierra Leone in the coming months.
Save the Children CEO Justin Forsyth told BBC News: "We're in a race against time to make sure we can prevent it spreading, but also to treat people who have got Ebola and to build on for the future."
So far, 13,703 people worldwide have been infected in this Ebola outbreak and nearly 5,000 have died, according to the WHO. By October, Sierra Leone had nearly 3,000 reported cases of infections.
Meanwhile, British troops arriving in Sierra Leone to help contain the Ebola outbreak say they received an "overwhelming" reception when they landed in one of the worst-affected regions.
READ MORE:Ebola hospital ship docks in Sierra Leone in UK aid effort
Sgt John McDonald, of 539 ASRM, told BBC News: "The reception we received was overwhelming. I'd say that more than 150 people met us when we landed on the beach.
"We explained that we were there to carry out survey work and they really wanted to help by providing us with local knowledge."
An RAF Argus ship transported three Merlin helicopters to Sierra Leone, as well as landing craft and boats, aid, medical supplies and personnel inland along the local river network.
You can share this story on social media: