Breaking Bad 2.0? UK chemistry teacher pleads guilty to terror charges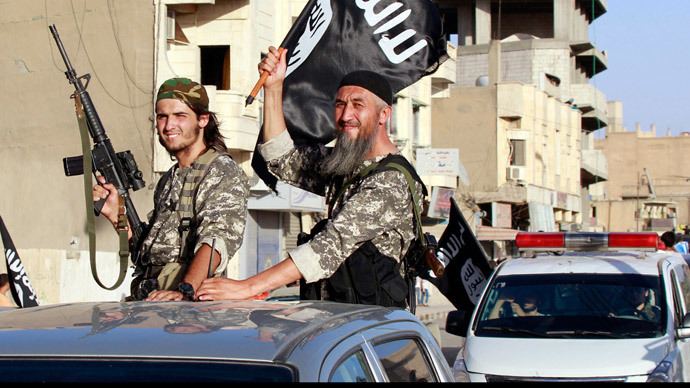 A British chemistry teacher who planned to travel to Syria to join rebels against President Assad's forces faces prison after pleading guilty to terrorism charges. He will be sentenced in December.
Jamshed Javeed, 30, of Levenshulme, Manchester, pleaded guilty to two counts of preparing for acts of terrorism at Woolwich Crown Court in London.
Javeed, a married father-of-one, intended to join rebels fighting Syrian forces loyal to Assad.
However, he insisted he "has never supported and does not support the aims of ISIS as now revealed and understood."
Javeed worked as a teacher at Sharples High School in Bolton. His family had reportedly tried to keep him from travelling to Syria by taking his passport and a bag of equipment he had prepared for his trip to Syria.
He then allegedly packed a second bag and applied for a replacement passport, seemingly determined to keeping his plan. He had also booked a flight for Turkey.
Javeed was first arrested in December 2013 and was re-arrested in March this year.
Detective chief superintendent Tony Mole, the head of the North West Counter Terrorism Unit, told the Manchester Evening News: "It's an interesting case because he's lived a quite normal family life with a stable family and his own children and he's a schoolteacher.
"On the face of it he's led a perfectly ordinary life. Now he's pleaded guilty to two serious offences involving the preparation of himself and others for terrorist offences."
Mole added, "I think [this case] can demonstrate the argument that some people, no matter that they are from a vulnerable background or a stable background, are very vulnerable to this sort of rhetoric. You only have to watch the news to see what these groups are about."
READ MORE:British man killed fighting for ISIS in Syria
Javeed's younger brother, 19-year-old Mohammad Azzam, is reportedly missing in Syria.
In February this year, it was reported that Mohammad Azzam Javeed might have been killed in Syria, while others reported that he went missing in the country.
It is thought he travelled to Syria at the same time as suspected fighter Anil Khalil Raoufi, who was killed in a gun battle with Syrian government forces in February. Javeed had been due to start a chemical engineering degree.