British man killed fighting for ISIS in Syria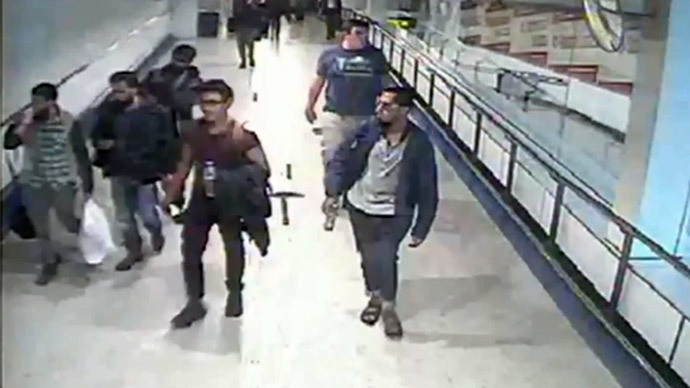 A third British jihadist, belonging to a group of Portsmouth extremists who call themselves the 'Britani Brigade Bangaldeshi Bad Boys', has been killed while fighting for Islamic State (IS/ISIS/ISIL) in Syria.
Mamunur Roshid joined militants with a group of extremist friends, who traveled to Turkey on the pretense of a holiday, before jumping the border into Syria.
The Jami Mosque in Portsmouth said Roshid's parents informed the community their son had been killed on Friday in Syria.
"We are very worried. They are on the front line. Five people went there and three have been killed," Abdul Jalil, chairman of the mosque, told the Portsmouth News.
The paper reported that the family learned of Roshid's death on Sunday.
"It is a very big shock for their parents and we are working with the community to make sure that [something like this] does not happen again," Jalil added.
"We are working with the police, the crime prevention team and the council to warn people, our youngsters especially, telling them not to go to Syria and also to get parents to watch their children."
Roshid, 24, a member of the Britani Brigade Bangladeshi Bad Boys, traveled from the UK to Syria with four friends – Hamidur Rahman, Assad Uzzaman, Mehdi Hassan and Mashudur Choudhury – in October 2013.
READ MORE:'Bad Boys' jihadist cell could be key to identifying UK militant who killed Foley
The group flew to Turkey before sneaking across the border into Syria. CCTV footage captured the group as they passed through Gatwick Airport.
The surviving members of the group, Uzzaman and Hassan, are believed to still be in Syria.
Former Primark worker Hamidur Rahman, 25, was killed in August this year while fighting for the IS.
The jihadist group also included Ifthekar Jaman, 23, who traveled separately to Syria and died in a gun battle in December last year. He is considered to have been the ringleader of the group.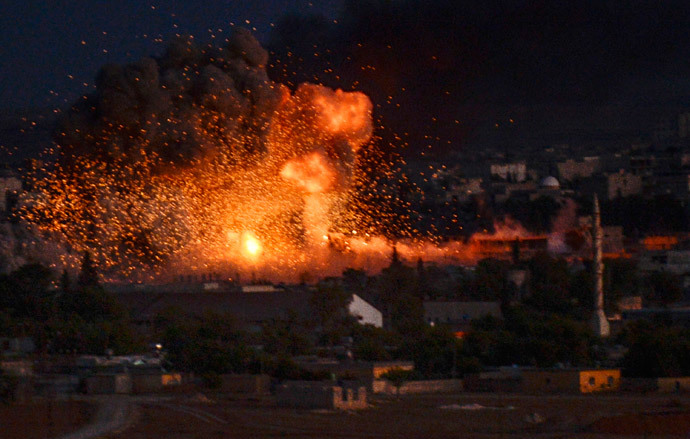 Roshid and his friends are among an estimated 500 Britons who have gone to fight in Iraq and Syria.
The International Business Times reports Roshid may have been killed while fighting in Kobani on the Syrian border with Turkey.
Earlier this month, Jaman's family home was raided by police. His mother and father, Enu Miah, 57, and Hena Choudhury, 48, were arrested and bailed, and his two brothers Tuhim, 26, and Mustakim, 23, were also arrested.
One of Roshid's friends, Mashudur Choudhury, 31, returned to the UK only a few weeks after traveling to Syria. He was arrested at Gatwick and in May and became the first British Muslim to be convicted on terrorism charges relating to the IS in Syria.
You can share this story on social media: