​UK intelligence agencies monitor '1,000s of terror suspects' daily – London mayor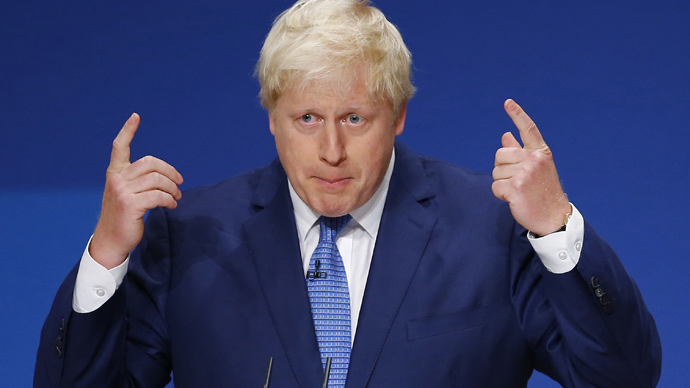 British security services are constantly monitoring thousands of people suspected of terrorist activities, London Mayor Boris Johnson told the Daily Telegraph in an interview.
"In London we're very, very vigilant and very, very concerned," he said.
In August, the UK government raised its "threat level" to "severe" the second-highest on its scale, against the backdrop of the IS advances in the Middle East and the fact that some 500 Britons have travelled to fight alongside IS, according to the British government. Some analysts have suggested the real figure is much higher.
Johnson said that "a third, maybe more – maybe half – come from the London area," and "if and when they come back, we have a real job to deal with them."
This week MI5 and British counter terror police have reportedly foiled a terrorist plot linked to Islamic State (also known as ISIS, or ISIL), which could have involved beheadings or open gunfire attacks on UK soil.
READ MORE: UK police thwart suspected Islamic State terror plot
In August, British PM David Cameron warned that an attack by IS militants in the UK was "highly likely" and that the IS represented the UK's greatest security risk ever.
In his latest interview, Johnson echoed this statement.
"Every day – as you saw recently, we had to raise the threat level – every day the security services are involved in thousands of operations. There are probably in the low thousands of people that we are monitoring in London," he told the Daily Telegraph.
The mayor's comments come a day after the UK's top anti-terrorism official, Mark Rowley, urged the security forces to be on alert, saying that "measures are being put in place to increase the vigilance of officers and staff."
London was shaken by deadly suicide bombings in July 2005, when 52 people were killed and 700 others wounded.
The London mayor's interview was part of a publicity campaign to promote his new biography of Sir Winston Churchill, "The Churchill Factor."
Johnson, who has been touted by many commentators as a possible rival to Cameron for the Tory party leadership, said he believed Churchill would have approved of parliament's move to support airstrikes on IS in Iraq.
You can share this story on social media: