UK police thwart suspected Islamic State terror plot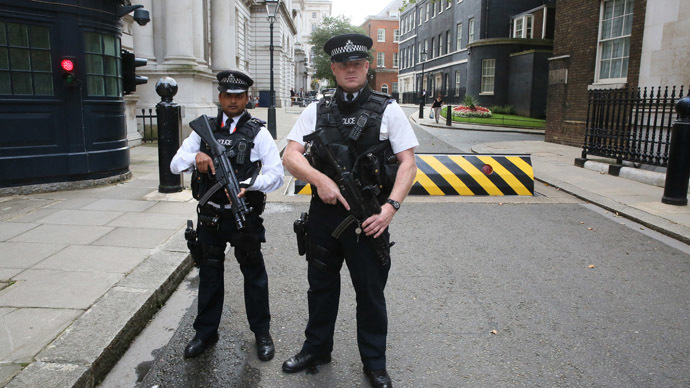 MI5 and British counter terror police have reportedly foiled an Islamic State (IS/ISIS/ISIL) linked terror plot, which could have involved beheadings or open gunfire attacks on UK soil.
The men were arrested on Tuesday, after armed police carried out raids at properties across West London as "part of an ongoing investigation into Islamist-related terrorism," which includes the possibility of beheadings and 'lone wolf' attacks.
Specialist officers, including firearms experts were involved in the night raids on the properties, while one man was reportedly Tasered by the police before being arrested.
The four were arrested "on suspicion of being concerned in the commission, preparation or instigation of acts of terrorism," according to a statement made by Metropolitan Police commissioner Sir Bernard Hogan-Howe.
"It is a quite serious case and it's one of a series of arrests that we've had over the last few weeks, which taken together for me confirm that the drumbeat around terrorism has changed," Hogan-Howe told BBC London.
"It's a more intense drumbeat. We're having to be more interventionist and a lot of it is linked back to Syria and Iraq."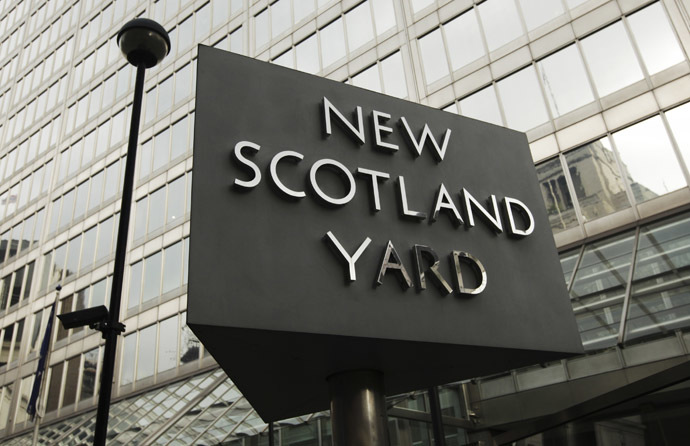 Police believe the plot may be the first in Britain that is directly linked to ISIS, following the broadcast of propaganda videos urging British Muslims to carry out terror attacks if they are unable to travel to Iraq or Syria.
The men, who are all in their 20s, include Tarik Hassane, nicknamed 'The Surgeon', who lives on an estate in North Kensington with his mother and sister.
Another suspect is believed to have previously travelled to Syria to fight with ISIS.
The men are being held in police stations around London, and can be held for 14 days without charge under the Terrorism Act.
The government has warned that terror attacks linked to ISIS could be conducted on UK soil. Prime Minister David Cameron has said the Islamist group poses a "greater and deeper threat to our security than we've seen before".
In August, Cameron warned that an attack by IS militants in the UK was "highly likely", causing the UK to raise its terror threat level from 'substantial' to 'severe'.
He also introduced new emergency measures to curb Britons going to train with ISIS in Syria and Iraq, including plans to make it easier to revoke passports for British citizens attempting to travel to the region via the Turkish border.
"We need to do more to stop people travelling, to stop those who do go from returning and to deal decisively with those who are already here," Cameron said in September.
Some 500 Britons are said to have travelled to fight with IS according to the British government, although some analysts have suggested the real figure is much greater.
Britain is currently involved in conducting air strikes against IS bases in Iraq, alongside the US and a number of Middle Eastern nations, including Saudi Arabia and Qatar.
You can share this story on social media: