​#JusticeForTarik: Friends of UK terror suspect launch social media defense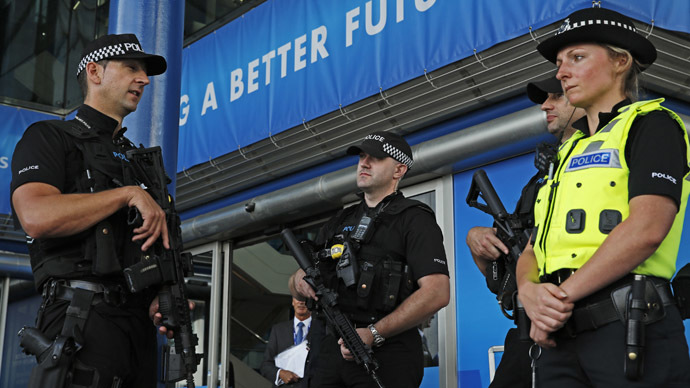 Friends and supporters of Tarik Hassane, a British man arrested this week by anti-terror police, have taken to social media to campaign against his detention under the hashtag #justicefortarik.
Campaigners say that Hassane was tasered and arrested despite a lack of evidence regarding his involvement in an Islamic State-linked terror plot.
The campaign was started by Andrew Scott, a friend of Hassane, after British newspapers, including Metro and the Daily Mail, ran stories on Thursday suggesting Tarik had announced on Twitter his intention to conduct a terror attack.
According to the newspaper reports, Hassane tweeted "Oi Lads…I smell War", which police believed was a message suggesting he was going to carry out a terror attack in the UK, following threats made by ISIS on social media.
However, those who knew Hassane said that the tweet was taken out of context, and that he was actually referring to a personal incident that happened on Twitter.
"The tweet which has been reported was about two girls arguing on Twitter, it had nothing to do with IS. It has been blown out of proportion and out of context by the Metro and Daily Mail. Hence the reason we started the campaign against the papers on Twitter," Andrew Scott told RT.
"It is wrong for papers like Metro and Daily Mail to report a story, when the police passed no info, and based on one tweet," he added.
Within hours, hundreds of people used the hashtag to express solidarity with Hassane, with some arguing that UK authorities were engaging in Islamophobia.
"A Muslim mentions 'war' in an innocent context and is labelled 'terrorist' but these Islamophobes are 'freedom of speech' #JusticeForTarik," tweeted one supporter.
A Muslim mentions 'war' in an innocent context and is labelled 'terrorist' but these Islamophobes are 'freedom of speech' #JusticeForTarik

— نوران (@nooranaxoxo) October 9, 2014
If the media targeted any other group the way they target Muslims, there would be uproar #JusticeForTarik

— Omar (@TheOmaRamo) October 9, 2014
Others said that the police were hypocritical in their arrest, citing cases where non-Muslim social media users had tweeted violent and threatening messages.
The campaign follows the arrest of five British men living in London, who police believe had links with ISIS and were planning to attack the UK.
The five men, including Tarik, were arrested "on suspicion of being concerned in the commission, preparation or instigation of acts of terrorism," according to a statement made by Metropolitan Police Commissioner Sir Bernard Hogan-Howe.
Hassane, who was allegedly known as "The Surgeon" because of his medical student background, is of Moroccan heritage and was studying medicine in Sudan. At the time of his arrest, he was living in London with his mother and sister.
These days one innocent tweet can be taken out of context and turn you into something you ain't #JusticeForTarik

— 1/2 somali (@naffsy_) October 10, 2014
While the Metropolitan Police have not commented on the nature of the suspected terror plot, they said that the night raids were an "early disruption" to what could have been a "significant" plot.
However, those close to the men have criticized the arrests, telling British media it was unlikely any would have been involved with Islamist groups.
Starting this hashtag for my mate! and im proud to call Tarik a friend! #JusticeforTarik#MetroSaySorry

— Andrew Scott (@AndrewS147) October 9, 2014

Wilson Weaver, a friend of Tarik and Gusai Abuzeid, another of the men arrested, said that there was "nothing" that could connect them to ISIS, and that there was "nothing in their character" which could lead them to support the group's ideology.
"I would say that Gusai and Tarik are both hard working, enjoyable to hang around, they are good guys. Anything that has been portrayed in the media in the past few days is erroneous, needs to be checked with facts, because they are good people," he told BBC News.
"They are not violent types at all. They are moral people. I have chatted to them, I've seen them helping people, I've seen them in situations where you expect them to act negatively, and they have shown grace to people, and they've been great friends."
Scott also told RT that the men arrested were "nice guys","anti-violence" and "had their morals in the right way".
"All of them were always smiling, I can't recall a time you would ever walk up to them and not come away without having at least smiled with them," he said.
Scott also said that Tariq and the other men were very unlikely to be involved in terrorist related activities and that they were "simply a bunch of lads. Normal lads who were always up for a laugh."
The arrested men are currently being held in police stations around London, but have not been formally charged by any UK authority.
You can share this story on social media: