From 'blind eye' to crackdown: UK confused over Brits fighting in Syria?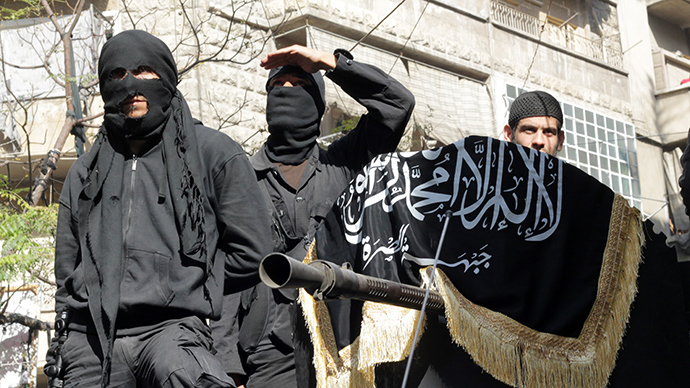 Britain is about to unleash plans for a tougher crackdown on Britons allegedly fighting in Syria. Human rights activists believe the UK could have inspired some of its citizens to join extremists by its own support for the anti-Assad rebels.
The Queen's speech on Wednesday will, according to a leak, outline plans for a tough crackdown on terrorism. An estimated 400 UK citizens are currently fighting in Syria, some of them reportedly with an Al-Qaeda affiliate, the Islamic State of Iraq and the Levant (ISIL).

Read more about UK fighters in Syria

"Our message is clear – the UK advises against all travel to Syria. Anyone who does travel, for whatever reason, is putting themselves in considerable danger," an anonymous government source told the Daily Mail.

This tougher approach is to be announced as Europe grows ever more concerned with what to do with its citizens, returning from battlefields in Syria. Especially so, following the detention on Sunday of a French suspect who is allegedly responsible for last week's Brussels Jewish Museum shooting, and before that reportedly fought in Syria.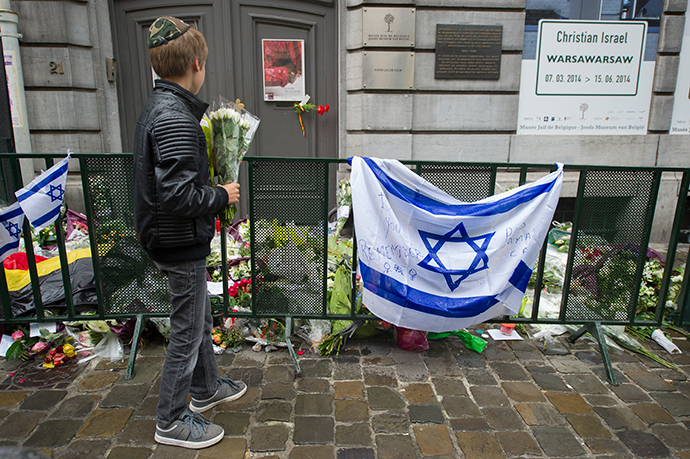 In France on Monday, four people were arrested on suspicion of helping recruit jihadists to fight in Syria according to French Interior Minister Bernard Cazeneuve's interview to Europe 1 radio.

The UK has lately seen a number of convictions of citizens who traveled to Syria. It began two weeks ago with Mashudur Choudhury, who was convicted of preparing for acts of terrorism in a foreign country. It was argued he aimed to join Al-Qaeda-inspired rebels fighting in Syria. The evidence was largely taken from his social media. Choudhury's conviction has since been followed by two more on similar charges.

"The big fear is 400-500 people going to learn in the battlefield how to be a terrorist," Margaret Gilmore from Britain's Royal United Services Institute told RT's Sara Firth. "The fear is what happens when they come back. That's why the authorities here are taking a hardline approach."
In May, British MPs demanded that UK fighters in Syria should have their passports revoked when they come back, so that they were not able to travel anymore.

In April, police in Britain had a campaign urging Muslim mothers to report it talk to the authorities if they believed their children wanted to go and fight in Syria.
Despite the crackdown, the number of those willing to go to Syria and fight alongside the rebels there might not decrease, according to one Brit - who traveled to Syria to provide aid, not to fight, and spoke to RT anonymously.

"People are going to go regardless," he said. "These people are going for what they believe in. So the question has been turned back to the British Government ... the [British] people are saying 'Let's prevent these people.' What are you preventing? One man's terrorist is another man's freedom fighter. That's what you have to realize."

Human rights lawyer, Fahad Ansari, believes the government is being hypocritical in its crackdown on those who went to Syria.

"The most troubling aspect of this for me is that two years ago this government was very supportive of the rebels and they turned a blind eye to many Muslims who went over to Syria to fight," Ansari told RT.

"The authorities have clearly said if somebody wants to go fight with jihad then they are going to be arrested and that is a criminal offence - that is illegal. However what if someone was to go and fight with the Free Syrian Army (FSA), who are a secular outfit, would that be allowed? Would that be permissible? We do not know."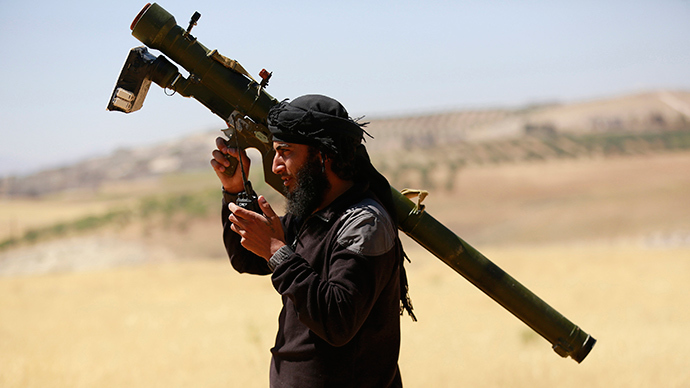 RT put that exact question to the Crown Prosecution Service.

"Becoming involved in terrorist training abroad or fighting in a conflict abroad is potentially an offence under that law," was the reply. But when pushed on whether fighting with the FSA in particular might constitute an act of terrorism they refused to clarify further.

The British government doesn't really know how to deal with the returning fighters, according to investigative journalist Paul Lashmar, who believes authorities actually reap what they sow.

"The UK position on Syrian terrorism, as I can put it, is confused," Lashmar told RT. "Initially the UK was supporting the insurgency against President Assad. They thought the Free Syrian Army was supportable, but the whole thing's got terribly confused by the fact of the rise of Islamic elements of the insurgency."

Western security officials estimate that up to 2,000 European citizens are fighting against the Assad government forces in Syria. That's almost a fifth of the entire foreign fighter population in the Arab country.
You can share this story on social media: