4 NHS hospitals on standby for UK Ebola outbreak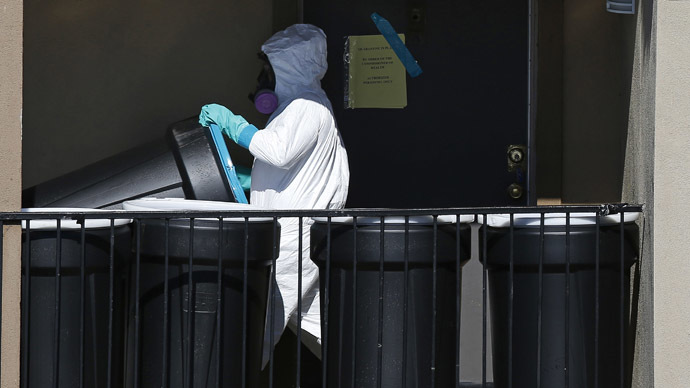 Four NHS hospitals have been placed on standby to cope with a potential Ebola outbreak in Britain. Prime Minister David Cameron chaired a Cobra security meeting on Wednesday to address the threat posed by the virus.
Public Health England say there is a "real risk" the deadly virus could surface in Britain, and have urged UK doctors to check the travel history of any patient showing early symptoms. Amidst mounting public concern, Cameron chaired a special Cobra meeting on Wednesday morning to address the threat.
The meeting follows news that a Spanish nurse has contract the deadly disease. Following the outbreak of Ebola in Spain, 30 medical officials in Madrid are being monitored for symptoms of the virus, with and the nurse's husband and three other people currently in quarantine.
Meanwhile, the US administration has drafted plans to screen all individuals passing through US borders for the disease.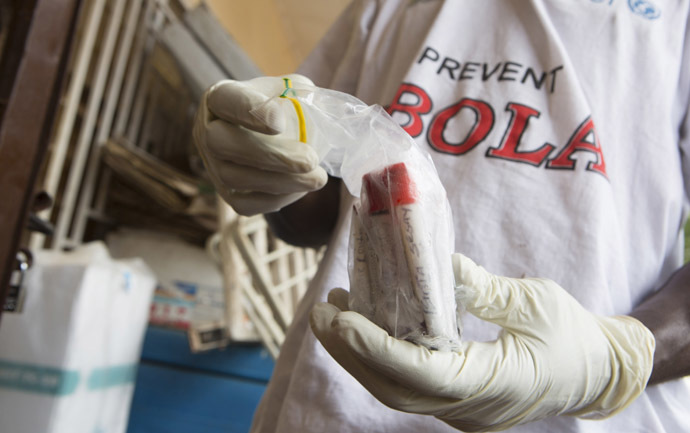 Four large UK hospitals have been selected to take Ebola patients should the need arise. At present, only one such Ebola unit is operational in Britain at the Royal Free Hospital in north London, which previously treated William Pooley – a UK nurse who picked up the virus in Sierra Leone in August.
However, the Royal Liverpool University Hospital, Newcastle Upon Tyne Hospitals Foundation Trust and the Sheffield Teaching Hospital are now also prepared to take patients suffering from the virus, should it surface in the UK.
Additionally, the UK Border Force, immigration centers, universities and schools throughout Britain have received guidance on how to detect the disease. Should any suspected Ebola sufferers come to light in these institutions, strict controls to mitigate the spread of the virus will be set in motion.
"It is important to remember that for Ebola to be transmitted from one person to another, contact with blood or other body fluids are needed," said Dr Brian McCloskey, director of global health at Public Health England. "As such, if England was to see a case of Ebola this will not result in an outbreak here."
PM David Cameron reportedly talked by telephone with Sierra Leone's President Ernest Bai Koroma on Tuesday. Britain's £125 million aid channeled to the African state will be deployed to sustain specialized medical training and 700 treatment beds for Ebola sufferers in the region.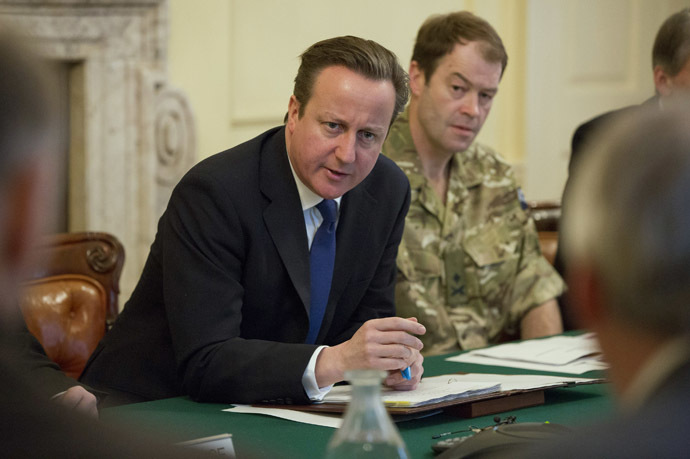 "The President said the situation continued to be very serious and they were increasing their response, with a need to train more medical staff, have a better system for servicing treatment centers and improve the burial process," a Downing Street spokesperson said on Tuesday.
The government's Cobra meeting on Wednesday is part of an ongoing sequence of meetings to orchestrate a coordinated UK response to the growing threat Ebola poses to UK citizens.
While Public Health England (PHE) say there is a real risk of an outbreak in Britain, the body is seeking to reassure people in the UK that such an eventuality is unlikely.
"The overall risk of Ebola to the UK remains low," the agency said in a statement.
"The UK contingency plans for Ebola have always been based on the assumption that there is a low, but nevertheless real, risk of importing a case of Ebola from West Africa. However, it is important to remember that even if a case is identified here, the UK has robust, well-developed and well-tested NHS systems for managing unusual infectious diseases."
You can share this story on social media: