Spanish nurse tests positive for Ebola after treating victim in Madrid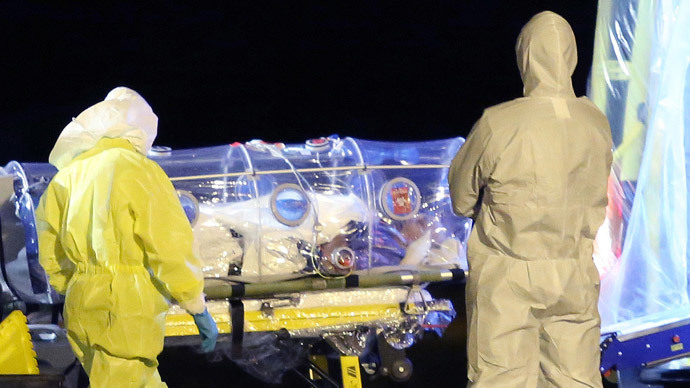 A nurse who treated two Ebola patients at a Madrid hospital has become infected with the disease herself, health officials said.
"Two tests were done and the two were positive," a spokesman for the health department of the regional government of Madrid told AFP.
Spain's Minister of Health, Ana Mato, says the authorities are working to distinguish the source of the disease's contraction as strict controls were implemented to prevent Ebola's spread. He added that there is no knowledge of any other cases.
The nurse is in a "stable" condition, according to officials. She reportedly started feeling sick on September 30. The patient whom she had been treating had died on September 25. Missionary Manuel Garcia Viejo had been helping Ebola victims in Sierra Leone.
In addition to the nurse and Viejo, Spain has had one other case, making it the third in the country. Another missionary, Miguel Pajares contracted the disease after working in Liberia. Pajares also died.
The 44-year-old woman is the first person to actually contract the disease outside of West Africa. Other cases in Spain – or more recently, the US – have been the result of individuals contracting the disease on the African continent and then traveling abroad.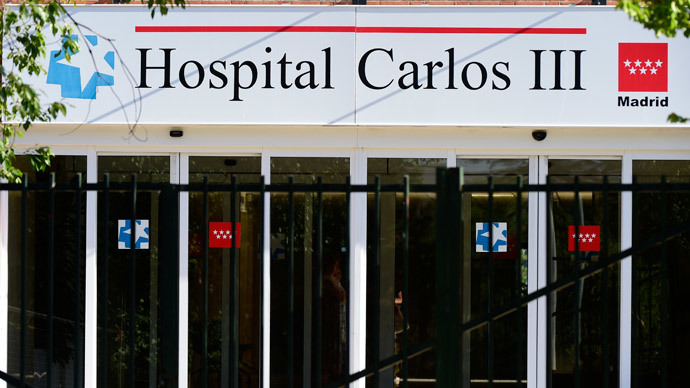 Some 30 health workers who had been attending to the missionary are also being monitored.
The virus has officially hit some 7,500 people worldwide with Guinea, Sierra Leone and Liberia being hardest hit. However, it is likely that the number has been considerably higher if taking into account unrecorded instances.
Over 3,400 people have died so far, according to World Health Organization figures.
The news comes as scientists release an estimate that there's a 75 percent chance the Ebola virus could spread to France and a 50 percent chance it could reach the UK before November begins.
"If this thing continues to rage on in West Africa and indeed gets worse, as some people have predicted, then it's only a matter of time before one of these cases ends up on a plane to Europe," expert in viruses from Britain's Lancaster University, Derek Gatherer, said.
You can share this story on social media: