Ground troops to Iraq? Blair 'last person to consult on invading Iraq', say activists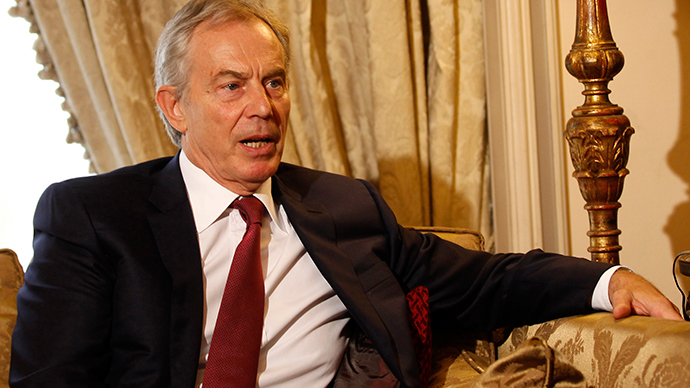 Stop the War activists say Tony Blair is the 'last person to consult on invading Iraq' after the former prime minister called for sending troops to Iraq and possibly Syria. He said airstrikes alone will not be enough to defeat the Islamic State.
The former prime minister's essay, posted on his Faith Foundation website, comes ahead of the UN general assembly meeting in New York, where serving Prime Minister David Cameron will discuss the UK's engagement in an allied response to the Islamic State (IS, formerly ISIS).
Reacting to Blair's comments, the Stop the War Coalition, which organized opposition to the 2003 invasion, said the former Labour leader "is the last person anyone should consult about invading Iraq."
"His last effort was based on a lie, and the policies he supported helped fracture the country. His allies in the Middle East have funded ISIS," said Stop the War convener, Lindsey German. "A period of silence and reflection is the very least we deserve from him."
Blair, now Middle East peace envoy, says air power is a "major component" of any Western intervention, but stressed the "hard truth" that "air power alone will not suffice."
"They can be hemmed in, harried and to a degree contained by air power. But they can't be defeated by it," said Blair.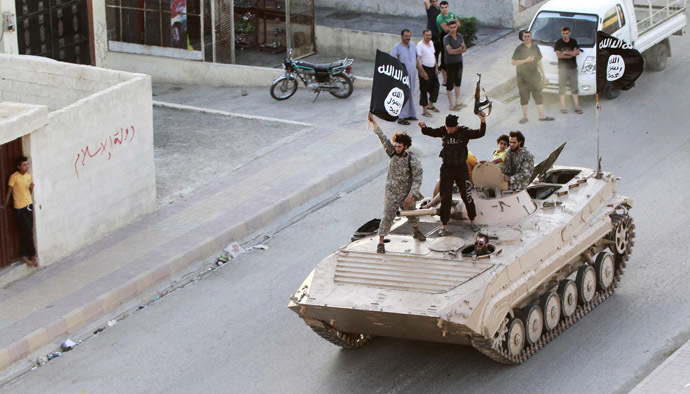 In calling for boots on the ground, Blair said he was not advocating a repeat of the occupation forces he and former US president George W. Bush sent into Iraq and Afghanistan during their terms of office.
"We're not talking here about armies of occupation," said Blair. "We are, in certain situations where it is necessary and subject to all proper limitations, talking about committing ground forces, especially those with special capabilities."
"Defeating ISIS is vital. But another ISIS will arise unless we go to root of the issue & deal with it." Tony Blair http://t.co/RfxoDdYSWe

— Tony Blair Office (@tonyblairoffice) September 21, 2014
On Friday, the French government agreed to join US led airstrikes in the region. Cameron, who is yet to sign up to the bombing campaign, has also so far ruled out committing British ground troops.
The government has hardened it's rhetoric on the IS in recent weeks, since the release of three gruesome videos showing the beheadings of US journalists James Foley and Steven Sotloff, and British aid worker David Haines.
The Islamic State has threatened to execute a fourth hostage, British aid worker Alan Hennings, and released a propaganda video allegedly showing captive British journalist John Cantlie.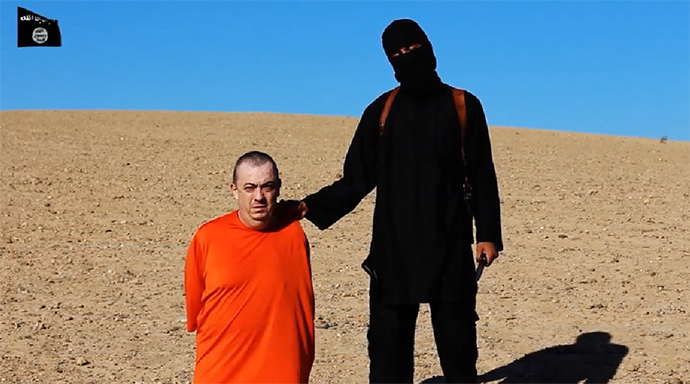 Cameron is expected to recall parliament on his return from the UN meeting and is likely to raise a Commons motion on airstrikes.
The UK government has already delivered weaponry to Kurdish fighters resisting the Islamic State. It has also sent humanitarian aid to minority groups targeted by IS militants, and dispatched Typhoon jets on surveillance missions in the region. If the government can secure the backing of MPs, airstrikes could begin soon after.
Blair went further in his assessment of the conflict, suggesting military intervention in the Middle East is only one front Western powers should be fighting on. He warned Western governments to avoid making the "fateful error" in assuming only Islamist extremists who advocate violence should be challenged.
He called for action against the "spectrum" that believes in religious exclusivity, as well as the "fringe" of extremists who advocate violence. In his view, the former feeds into the latter, and must not be compromised with.
"It is the spectrum that helps create the fringe. A large part of Western policy – and something I remember so well fighting in government – is based on the belief that we can compromise with the spectrum in the hope of marginalizing the fringe. This is a fateful error. All we do is to legitimize the spectrum, which then gives ideological oxygen to the fringe."
Blair added that unreformed Islamism is "incompatible" with modern economies, and that the spectrum must be "exposed" and "countered." He added that a dialogue could be opened with those who wished to renounce it.
"We are not doing this as of yet. The truth is that Islamism, unless fundamentally reformed, is incompatible with modern economies and open-minded, religiously pluralistic societies. This truth has to be recognized."
'Tony Blair has finally gone mad'
Blair's previous essay on the Middle East was also criticized. In it he rejected claims that Western intervention under his government had caused the present carnage in the region. Instead, Blair blamed the region's religious dynamics and the failures of regional governments.
Tony Blair admires his decisions to consign 632 UK soldiers to their deaths in two avoidable wars that multiplied terrorism worldwide.

— Paul Flynn (@PaulFlynnMP) September 22, 2014
Lashing out at Blair, London Mayor Boris Johnson said he had "come to the conclusion that Tony Blair has finally gone mad."
His essay "struck me as unhinged in its refusal to face facts," Johnson told The Telegraph. "In discussing the disaster of modern Iraq he made assertions that are so jaw-droppingly and breathtakingly at variance with reality that he surely needs professional psychiatric help."
Blair was recently honored with GQ magazine's "philanthropist of the year" award to the surprise and disgust of his critics for his "tireless charity work."