​Sussex says 'No' to South Down fracking bid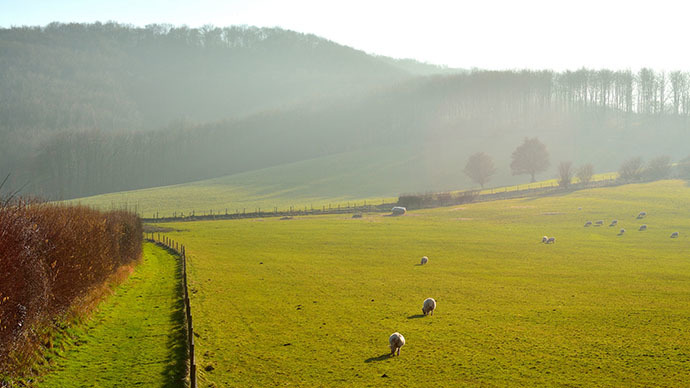 An energy company's bid to drill for shale oil and gas in the UK's newest national park has been rejected. The refusal has thrown into doubt the future of the fracking industry in southern England.
On Thursday, 11 officials on the planning committee of the South Downs National Park Authority voted unanimously to turn down an application by Celtique Energie to start exploratory drilling for shale oil as a precursor to fracking at Fernhurst in West Sussex.
Margaret Paren, the authority's chair, said: "The applicant has failed to demonstrate exceptional circumstances exist and that it would be in the public interest for such exploration to take place within the protected landscape of the South Downs. Planning permission was also refused because of the adverse impact on the tranquility and amenity of the national park."
Local residents who had opposed the application celebrated and waved placards outside the planning meeting in Midhurst. Meanwhile, Celtique Energie said it believed UK ministers would overturn the decision if the company appealed.
Geoff Davies, Celtique Energie's CEO, said: "The decision fails to take into consideration the importance of this project to the nation and the comprehensive steps Celtique would be taking to ensure that all exploration work would be done sensitively during the very temporary period we would be working in the national park."
He said he was disappointed by the decision, but not surprised given the authority's public stance against oil and gas exploration. "If we are not even allowed to explore it will not be possible to prove how significant this resource could be for the country," he said.
However, environmental and rural campaigners, who insist that the development of shale gas poses a risk to the environment, welcomed the decision.
Simon Clydesdale, a Greenpeace UK climate and energy campaigner, said: "With their second consecutive no to fracking, Sussex authorities have sent a clear signal that the county is not prepared to be the testing lab for this inexperienced and controversial industry."
The decision followed the planning officer's recommendation that Celtique had "failed to demonstrate exceptional circumstances exist for such exploration" in the protected landscape or that exploration would be in the public interest.
Celtique had hoped to gain permission for exploratory drilling near the village of Fernhurst. In the event that shale oil was discovered, the fracking firm could have sought permission to engage in hydraulic fracturing in the area.
You can share this story on social media: