Fracking to be allowed in UK national parks in 'exceptional circumstances'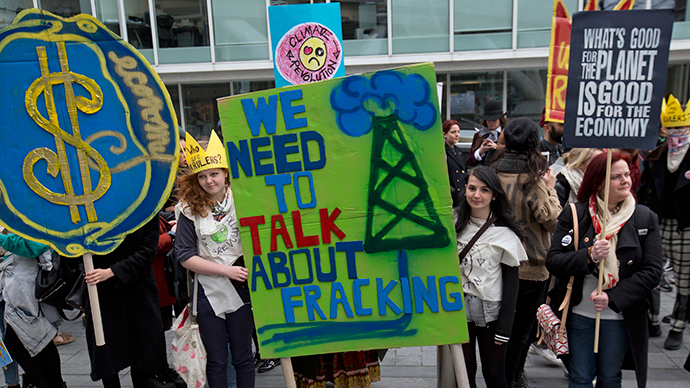 The UK government will allow fracking in national parks and heritage sites in "exceptional circumstances," say new guidelines. Around half of the UK is now open to shale gas exploitation, despite growing public concern over the environmental impact.
Under the banner "all out for shale," the UK government is opening up vast swathes of the British countryside to companies, who will extract fossil fuels from deep under the ground through the controversial process of hydraulic fracturing. Bidding opened in Britain on Monday for companies looking to exploit shale gas resources.
Companies who are granted a license will be required to apply for planning permission and environmental permits before they can begin extraction of shale gas.
Environmental groups have slammed the process as detrimental to the environment as it can contaminate water supplies and cause small earthquakes.
"Today the risk of fracking has spread. This threat to the environment and public health could now affect millions more people," said Friends of the Earth's energy campaigner Tony Bosworth to Sky News.
Ministers said they have tightened regulations on drilling in areas of natural beauty, national parks and national heritage sights with a view to appeasing environmental groups. The new rules will require companies to submit a "comprehensive and detailed" environmental statement if they want to frack in one of these areas, and ministers will reserve the right to veto plans.
"The new guidance published today will protect Britain's great National Parks and outstanding landscapes, building on the existing rules that ensure operational best practices are implemented and robustly enforced," business and energy minister Matthew Hancock said.
However, Greenpeace UK remains unconvinced by the conservative government's gesture, maintaining MPs' veto power will do little "to quell the disquiet of fracking opponents across Britain."
The process of fracking entails injecting water and other chemicals at extremely high pressure into fissures in rock thousands of feet underground to release trapped reserves of shale gas and oil. The practice was banned in Britain in 2011 following two small earthquakes in northwestern England close to where test drilling was being conducted by Cuadrilla. A subsequent investigation by the company revealed the tremors were "most likely" caused by hydraulic fracturing.
Prime Minister David Cameron's conservative government has sought to allay environmental fears, claiming that safety measures will minimize damage. It has also championed fracking as an answer to unemployment and skyrocketing energy prices.
"Ultimately, done right, speeding up shale will mean more jobs and opportunities for people and help ensure long-term economic and energy security for our country," said Minister Hancock.
The British Geological Survey estimates there is a potential 1,300 trillion cubic feet of shale gas in the North of England, 10 percent of which is exploitable. Local communities have mounted a number of protests against test drilling in their areas and decried the practice of fracking.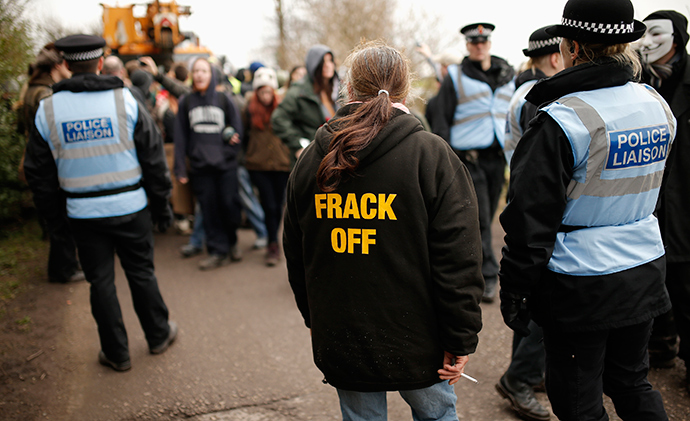 You can share this story on social media: