Too many doughnuts? Hundreds of UK cops fail fitness tests
Published time: 15 Aug, 2014 15:49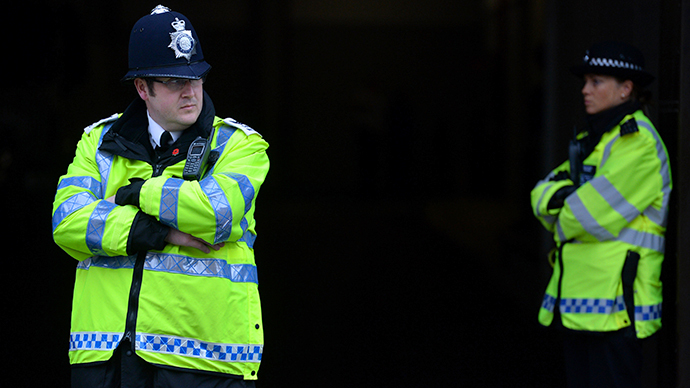 Hundreds of police officers are failing fitness tests which are to become mandatory in a few weeks, with female cops falling short at six times the rate of their male counterparts.
More than 13,000 officers from 32 police forces around the country were tested between March and May this year, with an overall pass rate of 98 percent. A total of 352 officers failed the tests, however.
Of the 3,693 female entrants, 214, or 6 percent, of female officers failed.
The overall figures showed male officers achieved an average pass rate of 99 percent, while female officers achieved an average pass rate of 92 percent.
The worst failure rates were seen in northern England, with North Yorkshire the highest at 16.2 percent and Lancashire with 6.4 percent. In the latest results, Humberside and Surrey were the only two forces who boasted a 100 percent pass rates for across all officers.
According to Rose Bartlett, from the College of Policing, research has been commissioned in order "to understand why women and older officers have a lower pass rate."
Bartlett, was optimistic, however, noting that "the vast majority of officers tested are fit".
The fitness test requires officers to complete a "bleep" test, a 15-metre shuttle run in shorter and shorter periods.
The College of Policing say that the standard required is the same as when police recruit new officers and that the run is based on scientific research to match the aerobic demands of officer safety training.
If officers fail the test at the first attempt, they are allowed two retakes before their performance is marked as unsatisfactory.
The new fitness testing will become compulsory on 1st September.