​Bank of England: Growing number of elderly Britons working later in life is driving down wages
Britain's more mature citizens who choose to delay their retirement because they fear running out of funds are driving UK wages down, the Bank of England (BOE) claims.
The BOE's comments follow a warning issued by the Office of Budget Responsibility (OBR) that Britain's elderly will have to delay their retirement to help lower the UK's national debt. The OBR – Britain's official economic forecaster – has said that the state's pension age is likely to hit 70 over the next 50 years.
The BOE emphasize that while unemployment in Britain is falling, the state's average weekly wages are declining. The Bank's officials suggest wages could be falling because more Britons are working, including increasing numbers of elderly citizens "concerned about the adequacy of retirement provisions."
The re-entry of long-term unemployed Britons – both elderly and younger – into the state's job market could also inhibit UK wage growth, the BOE officials note.
UK ministers claim the country's elderly population will experience an extended life and greater levels of happiness if they work beyond retirement. But BOE officials caution that new entrants into Britain's job market could be "resulting in a greater degree of slack and so restraining wage growth."
"This would be the case if individuals were willing to accept lower hourly wages than before, work increased hours at the same pay rate, or extend their working lives," BOE officials stated in a recent economic policy committee meeting.
"Such decisions might have been prompted by a number of factors, including concerns about the adequacy of retirement provisions, changes to benefits or the weakness of current levels of income," they concluded.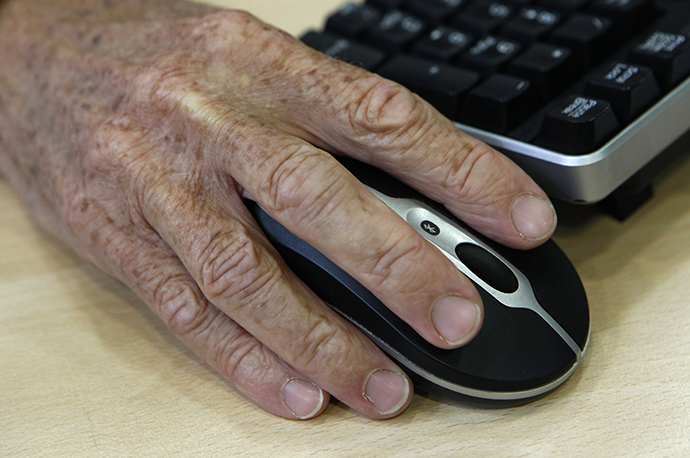 Dr. Ros Altman, the government's tsar for the over 50s and advisor on state pension policies, is a former investment banker who has issued expert counsel to corporations and trustees throughout her career. Counter to the BOE's claims, Altman suggests the UK economy will benefit if older Britons choose to work beyond their retirement years.
"We have record numbers of people working past state pension age at the moment, and that trend is likely to continue," according to Altman.
"The more people who are working now, the higher growth will be in the long run. Those who carry on working will have more money in future as well as now. It benefits the economy, it will mean more jobs," she insists.
On the question of whether Britain's elderly workers are driving down UK wages, Jacob Mohun, a leading labour market expert at the New Economics Foundation (NEF), told RT on Wednesday:
"It is true that the demographics of the labor market mean there are a greater proportion of older workers re-entering the labor market or remaining in work longer. However, even before the financial crash the UK was experiencing stagnating median wages, a growth of zero hours contracts, and a declining wage share as a proportion of national income."
Mohun argues that poor wage growth is potentially symptomatic of deeper structural issues arising from "an institutional shift towards less regulation and protection of workers."
"Rises in insecure forms of working and underemployment, demonstrated by the rises in zero hours and self-employment and longer-run trends such as stagnating median wages suggest that poor wage growth may be the symptom of a deeper problem than demographic changes affecting supply," he warns.
Reflecting on the BOE's claim that elderly workers may inhibit UK wage growth, Jeremy Smith, co-director of UK think-tank PRIME (Policy Research in Macroeconomics) stated:
"It is true that more older people are continuing to work beyond the basic retirement age, especially as the huge cohort of baby boomers reaches the age of 65 – some from choice, some from economic necessity. But we do not think this is a major factor in what has happened in the UK labor market. It is inconceivable that these major structural shifts in the labor market are due mainly or even significantly to choices of some over 65s to continue working."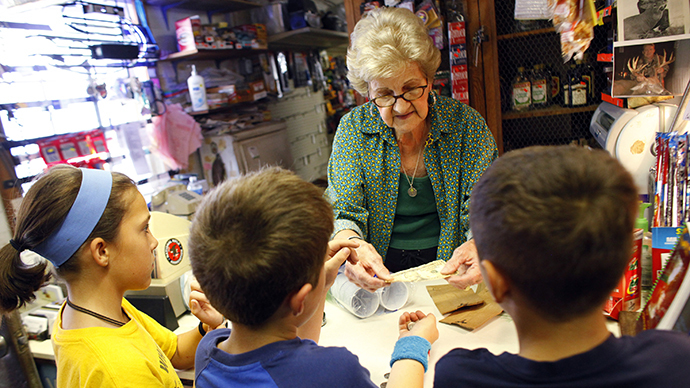 Precarious work and the government's legislative constrictions on trade unions also impact of the UK's low levels of wage growth, according to Smith.
"Undoubtedly the growth of zero-hour contracts and other forms of precarious labour have an impact. In essence, we are seeing an experiment in classical economics where wages – rather than being "sticky" as in the past, can now be more easily reduced because trade unions have been legally constrained and have far fewer members, so workers have no choice but to accept work at lower real pay", he argues.
Prime Economics' Jeremy Smith suggests profound economic policy shifts are required to tackle low levels of wage growth in Britain.
"We need to move from an economy based on low pay and low investment, to a high pay, high investment one, with a fairer balance of power between employers and employed", he insists.
NEF's Jacob Mohun agrees key policy reforms are required - particularly to address Britain's increasing levels of precarious and poorly paid work.
"In the short-term, better labor market protection for workers, with restrictions on insecure contracts and more stringent enforcement of the minimum wage, would likely increase wages at the bottom and put upward pressure on the whole distribution," Mohun suggests.
"In the longer term, the government should pursue policies which aim to encourage the creation of good jobs rather than just jobs, with better investments in training and development and changes in business organization that aims to employ quality well-paid workers, rather than lower-skilled insecure and poorer paid workers," he cautions.
You can share this story on social media: