Low pay UK: 5 million Britons earn less than living wage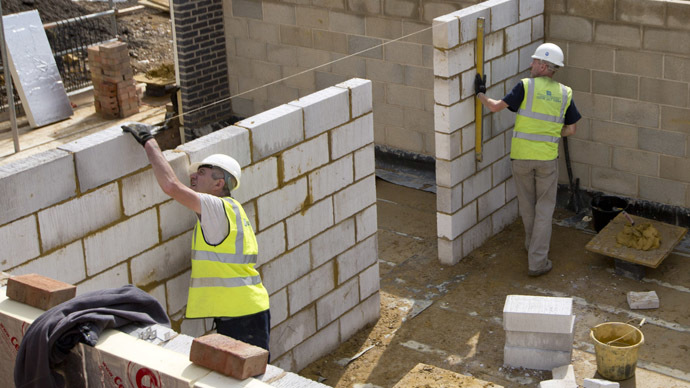 A further 1.4 million UK workers are now earning less than a living wage compared to 2009, new research shows. The Labour Party says that many of the new jobs created in recent years are in low paid sectors.
Twenty percent of the working population, or 4.8 million Britons, are now earning below the so-called living wage, up from 3.4 million in 2009, according to the think tank the Resolution Foundation.
At present the living wage is set at 7 pounds 45 pence per hour outside London and 8 pounds 55 in the capital; although in the period covered by the report (April 2012) the living wage was calculated at 7 pounds 20 outside London and 8 pounds 30 in it.
British employers are legally obliged to pay the minimum wage set at 6 pounds 19 pence, but there is no obligation for them to pay the living wage.
The think tank found that 2.9 million women, 25 percent, and 1.9 million men, 15 percent, were paid beneath the living wage in 2012. Seventy-seven percent of employees under 20 and two thirds of people working in the hospitality industry were not paid a living wage.
There were also significant disparities between the regions, with 16 percent of workers in London and the southeast paid below the living wage, compared to 20 percent in other areas of Britain and 23 percent in Wales.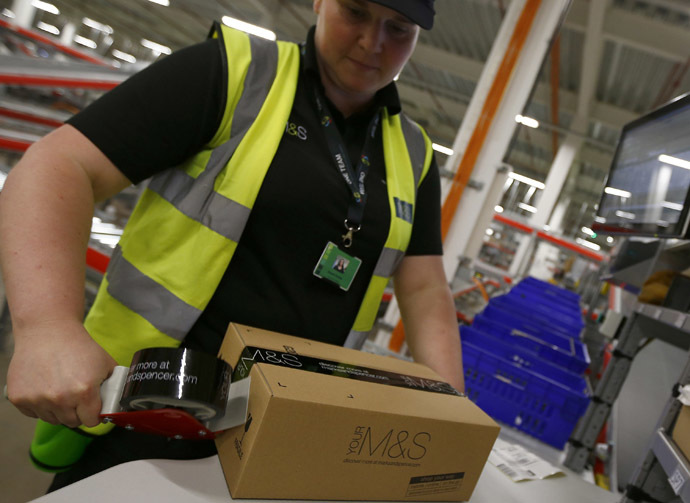 The report also identified that those receiving the living wage or above, but who are still deemed 'low paid', had remained stable at 5.1 million employees. 'Workers on low pay 'is an internationally-recognized measure, which is defined as those earning below two thirds of the median hourly rate (11 pounds 15 in the period covered by the report).
"Britain has a sorry story to tell on low pay. Only a handful of our close competitors do worse and the large majority has much lower rates of low pay - sometimes half as much," said the author of the report economist Matthew Whittaker. "For most of the working population real wages have been flat or declining for many years and as a result more and more people have dipped below the level of the living wage."

Labour believes that too many people are poorly paid in Britain. Shadow treasury minister Rachel Reeves said that research by the House of Commons library suggested that as much as 60 percent of the jobs created since May 2010 have been in low pay sectors.
She said in a statement Tuesday that government ministers were presiding over "an economy that, for too many people, seems only to offer work that is insecure, poorly paid and - in the worst cases – simply exploitative."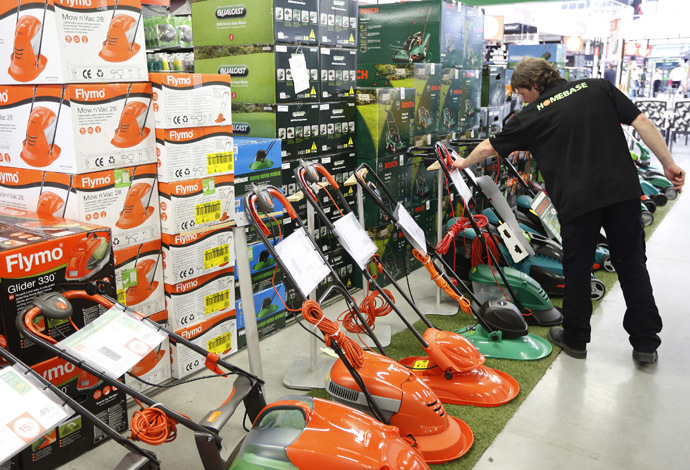 Labour will lead a debate on the economy after prime minister's questions on Wednesday, where it will argue that the government has failed hard working families. 
They have also asked the deputy chairman of international auditors KPMG, Alan Buckle, to consider how a future government can introduce "living wage zones" to make sure more of their staff earns a living wage.
But the coalition government says it has done more to raise the quality of life of the low paid than its predecessor. It has raised the minimum income at which people pay income tax to 10,000 pounds per annum and is considering giving tax breaks to companies paying more to employees than the national minimum of 6 pounds 19 an hour.
"We encourage employers to pay above the national minimum wage when they are profitable and when it's not at the expense of jobs, which is what the Low Pay Commission takes into consideration when it sets the national minimum wage. Despite being in tough times, this government is doing absolutely everything it can to help people on low pay with the cost of living," said a government spokesmen responding to the findings.