One in five UK workers earns below a living wage - research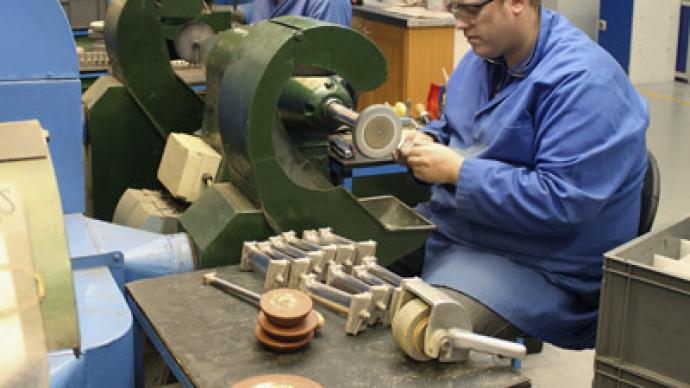 As Britain plunged into double-dip recession 20% of workers or as many as 4.82 million are paid less than the living wage, new research from accountancy firm KPMG found.
The living wage is a voluntary rate of pay, considered necessary to afford a basic standard of living that some employers provide their staff. The rate is currently £8.30 an hour in London and £7.20 outside, compared to the national minimum wage rate of £6.19 an hour.Though the UK economy in 3Q posted the strongest growth in 5 years boosted by Olympics 2012 revenues, 41% of those earning less than the Living Wage said their finances are in a worse condition now than a month ago. That's compared with just 25 per cent of workers on incomes above the level. While 47% expect their finances to be in a worse condition in a year's time.The proportion of the population affected varies between the regions. Northern Ireland has the highest level of people earning below the Living Wage at 24%, followed by Wales at 23%, according to the KMPG research.  London and the South East have both the lowest proportion at 16%.  However, London and the North West have the highest number of people earning below the living wage – both about 570,000 each.The research found that the jobs with the highest level of workers paid below the Living Wage include bar staff (90%) and kitchen and catering assistants (75%) and cleaners (70%). By number of workers the most affected activities are sales and retail assistants (780,000)."This research really lays bare the extent of the problem of low pay in Britain.  Times are difficult for many people, but of course those on the lowest pay are suffering the most," Marianne Fallon, Head of Corporate Affairs at KPMG, said in a comment.Meanwhile, separate data provided by price comparison site uSwitch.com showed 7.2 million households in the UK are now living in fuel poverty. Fuel poverty is defined as when a household spends more than 10% of its net income on heating and powering their home. As energy prices rose 156% over the last seven years an average dual fuel energy bill grew from £522 in 2004 to a record £1,334 this winter.
You can share this story on social media: