Olympic effect pulls British economy out of recession in 3Q
Published time: 25 Oct, 2012 11:58
Edited time: 25 Oct, 2012 16:01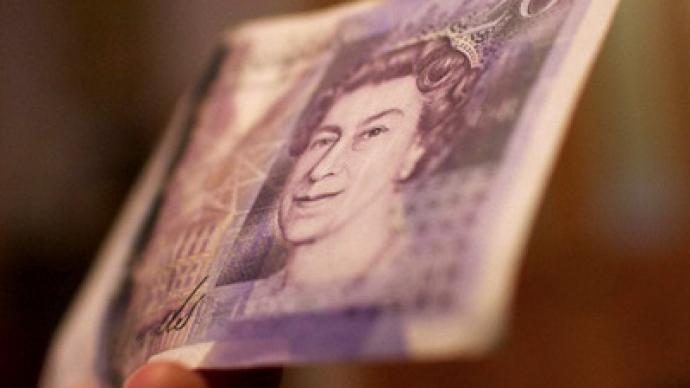 Britain's economy emerged from its nine-month recession in 3Q, posting the strongest quarterly growth in 5 years. Estimates show that the growth was mostly underpinned by Olympics 2012 revenues.
The country's economy grew 1% between July and September 2012, after shrinking by 0.4% in the three months from April to June, according to official data from the Office for National Statistics (ONS). This was above the largely expected 0.6%, and makes the Bank of England less likely to approve a further round of economic stimulus in November, analysts believe.
"…these GDP figures show we are on the right track, and our economy is healing," Prime Minister David Cameron wrote in a message on Twitter.
Spending on the Olympics 2012 gave the economy a boost but the total impact has not been exactly estimated. Contribution from the London Olympics and Paralympics included increased activity by employment agencies, as well as the entertainment sector and accommodation. Also ticket sales added revenues to the country's budget, accounting for about 0.2% of the overall GDP growth, the ONS said.
Earlier in July Lord Coe, the London 2012 Chairman, targeted total ticket revenues at £600million
The dominant services sector expanded 1.3% in 3Q, marking a major turnaround from a 0.1% contraction in 2Q, the statistics agency specified.
"As the Olympic effects unwind, it is still possible that the economy will contract again in the fourth quarter," said Vicky Redwood, chief UK economist at Capital Economics.
The numbers represented the first estimate and remain a subject to revision.