Plan A: UK Treasury and Bank of England to spend £100bln on British finance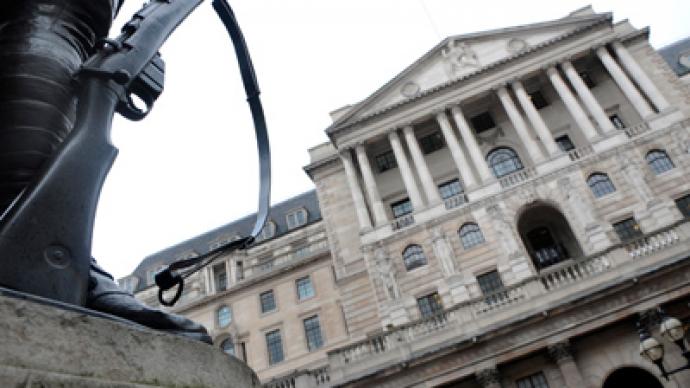 The Bank of England and the UK Treasury have revealed plans for a £100bln support program in order to stimulate British banking to provide cheaper loans during the time of recession.
British Chancellor George Osborne explained the emergency plan, called "funding for lending" scheme, requires the Bank of England to provide cut rate lending to banks in order for them to pass on the lower interest rates to customers. Osborne pointed out the scheme was developed in order to avoid a possible credit crunch and higher interest rates in Britain, as the banks are reluctant to lend at the time of economic uncertainty. The plan could secure an £80bln in loans to businesses and households within weeks, according to the Chancellor.He also warned that British economy should rely on tight fiscal policy and active monetary policy in supporting its economy, while "things could get worse before they get better" in the eurozone with a probable Greek exit.Meanwhile the Bank of England Governor Sir Mervyn King raised hopes on a new round of quantitative easing, saying that "the case for a further monetary easing is growing". On Friday the Bank of England starts pouring £5bln a month into British banking to boost its liquidity.The joint announcement of the Treasury and the Bank of England came ahead of Greek parliamentary elections on Sunday, which are widely considered as crucial for Greece's future and of the eurozone. The news pushed up British indices with banking among the best performers. Royal Bank of Scotland Group PLC added 3.9% by the middle of the day. While Barclays PLC grew 5.2% and Lloyds Banking Group PLC rose 4% in London.