'Chronic' underinvestment outside London costs the UK billions annually
Published time: 16 Jul, 2014 19:00
Edited time: 16 Jul, 2014 20:21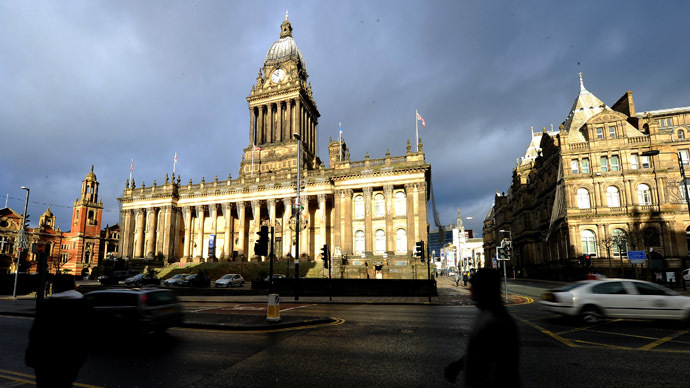 The UK loses billions of pounds each year as a result of "chronic" underinvestment outside London, newly published research reveals. Failing nationwide infrastructural overhaul, Britain will reportedly face an annual loss of £90 billion by 2026.
Conducted by the Royal Society for the encouragement of Arts, Manufacturers and Commerce(RSA), theresearch argues the UK's economy experienced 5 per cent less growth per annum between 2000 and 2010 as a result of heavily centralized economic and planning policies.
This squandered economic potential is caused by protracted and persistent underinvestment in regions outside of London, the RSA's City Growth Commissionasserts.
Part of a series of policy papers to promote measures capable of generating economic growth in regional UK cities, the report urges an infrastructural overhaul prioritizing the north. The City Growth Commission suggests this overhaul should focus specifically on transport, internet provision and housing.
On the issue of transport infrastructure, journey times in Britain's more regional areas are long. In the north and on certain other UK routes, rail journeys in Victorian times were of shorter duration than their modern counterparts. And when we consider it's quicker to get from London to Paris by rail than it is to take a train half that distance from Liverpool to Hull, the scale of the problem becomes apparent.
The City Growth Commission asserts that individual UK cities need the "freedom to operate as whole systems" in the interests of their localized transport rather than "relying upon national government's inherently centralized decisions on infrastructure investment".
Likewise, urban centers should "work together" symbiotically facilitating "pan-regional investment" that generates and sustains economic growth for the UK as a whole, the report states.
The Commission laid out a number of policy recommendations of how this could be achieved. Of particular note, were the creation of a more just and flexible funding system as well as the introduction of "innovative" and nuanced planning.
The research also recommended prioritizing connectivity between the UK's Northern cities, granting Metros "planning authority powers", and a government-led extensive review of how the state's present and future requirements for "digital infrastructure" can be fulfilled.
"For too long our cities have not had a seat at the table and this has been to the detriment of northern metros in particular, as well as the economic growth of the UK economy as a whole," commission chair and former Goldman Sachs chief economist, Jim O'Neill, told UK media.
In essence, the City Growth Commission called upon the government to grant regional UK urban centers more power in the field of national policy-making, while prioritizing investment in broadband and transport connecting such cities.
But the RSA's research reveals UK businesses lack confidence in the prospect of real change. Only 35% of firms believe government policies will improve the UK's infrastructure "on the ground" in the next five years.
The Commission's research offers a radical alternative to the UK government's current model of centralization. But whether such far-reach policy prescriptions are implemented remains to be seen.