'Self-segregating': Who stays when wealthy families quit UK cities over housing costs?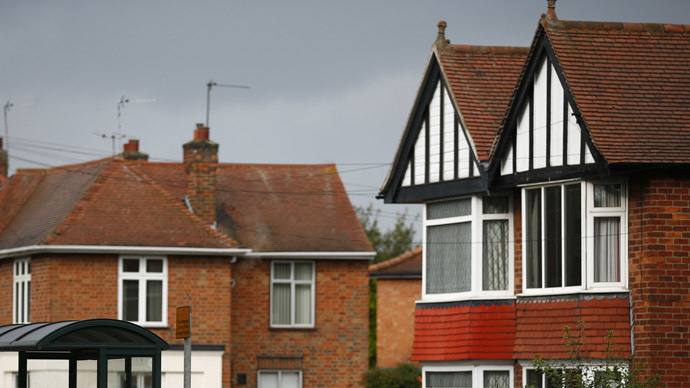 Families, many of them White British, are deserting the UK's major cities, as the middle classes in their 30's and 40's flee urban areas seeking a better quality of life and lower house prices,new figures show.
Some of Britain's biggest cities are emptying as families in their 30s and 40s look for cheaper housing in smaller towns and rural areas, with even once popular suburbs seeing people up sticks and leave, according to new figures released from the Office for National Statistics.
While some smaller cities and towns within commuting distance to London, such as Oxford, Winchester and Bristol, have seen sharp rises in property prices, the high birth rate and record levels of immigration have masked a pattern of what experts are calling "family flight" from many British cities.
And while immigration is at one of the highest levels ever and grabs the headlines, internal migration within the UK is 15 times greater. In 2013, 2.7 million people in England and Wales moved to a different area, figures from the Office for National Statistics show.
As mainly white British families leave the cities, they are being replaced by young people in their 20s and foreign migrants.
As property prices have begun to climb again in the last few years, this has further increased the pressure for people to leave the cities.
In 2010, 45,000 people moved out of London, and by last year the figure was 55,000. The only age group where more people were moving into the capital than were moving out was 20-29 year olds.
This shift in demographics is threatening to turn many inner city areas into playgrounds for the 20-something population and is also segregating cities as only poorer families remain.
Professor Mark Shucksmith, the director of the Institute for Social Renewal at Newcastle University, believes it's a change for the worse.
"It's unhealthy in several ways. The biggest worry for me is that it leads to a separation of rich and poor. If people don't see one another's lives they feel apart, they have less of an understanding of each other," he told the Telegraph.
And as the cities empty, many of Britain's rural property hotspots are becoming unaffordable as the population soars and families and the retired compete for housing.
The trend has led some commentators to say that Britain is "self-segregating" on ethnic grounds, as ethnic minorities increasingly make up the majority population of the UK's cities.
But Professor Eric Kaufman, from Birbeck College, who carried out research with the think tank Demos on the subject, believes that there are many reasons why affluent white British people are deserting cities.
"While white avoidance of ethnic minorities is the first thought that comes to mind, it's important to consider the alternative explanations. Most diverse wards are urban and poor. Whites may be leaving for better schools, cheaper homes, fresher air, or because they are more likely to be retirees, wealthier or better educated," he told the Daily Mail.
Kauffman likened the situation to the US, where many white Americans avoid majority minority areas and move to areas that are predominately white.
"Whether Britain will follow in America's footsteps is an open question: much will depend on the residential preferences of working-class British whites and whether they are able to realize them," he said.
You can share this story on social media: