Home Office under fire over 'lost' dossier on Westminster pedophiles
An alleged network of pedophile politicians active in the 1980s must be investigated say MPs as the Home Office is blasted over 'lost' dossier.
MPs are calling for an alleged network of pedophile politicians active in the 1980s to be investigated.
Those calling for an inquiry believe individuals close to 10 Downing Street helped cover up the sexual abuse of children by politicians and other public figures three decades ago.
Simon Danczuk, Labour MP for Rochdale, who recently published a book about a former Rochdale MP and abuser of young boys Cyril Smith, claims a missing dossier of allegations about pedophiles was presented to then-Conservative Home Secretary Leon Brittan, who served in Margaret Thatcher's government in the role from 1983-85.
Danczuk wants an inquiry into the historical allegations to help identify perpetrators other than Smith. At a home affair select committee hearing this week, he called politics "the last refuge of child sex abuse deniers".
Brittan, now Lord Brittan, was called upon to make public what he knew about allegations of a network of pedophile politicians operating in Westminster.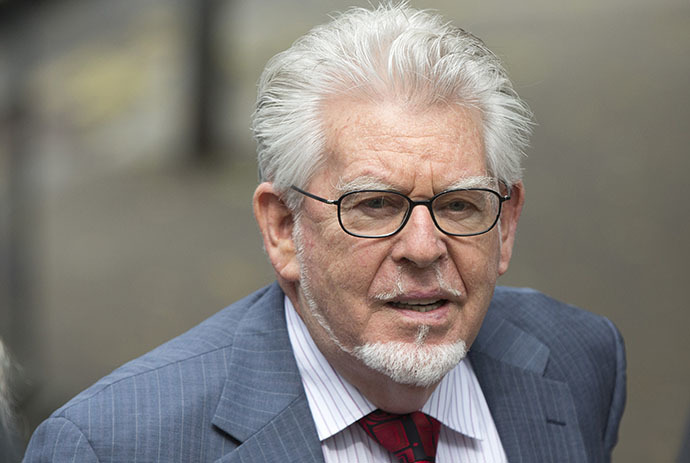 Brittan issued a statement Thursday, claiming the dossier compiled and issued to him by Conservative backbench MP Geoffrey Dickens was handled according to usual ministerial practice.
"I told Mr Dickens that I would ensure that the papers were looked at carefully by the Home Office and acted on as necessary," Brittan said in his statement. "Following the meeting, I asked my officials to look carefully at the material contained in the papers provided and report back to me if they considered that any action needed to be taken by the Home Office.
"In addition I asked my officials to consider a referral to another Government Department, such as the Attorney General's Department, if that was appropriate. This was the normal procedure for handling material presented to the Home Secretary.
"I do not recall being contacted further about these matters by Home Office officials or by Mr Dickens or by anyone else," he added.
Deputy Prime Minister Nick Clegg said during his LBC radio show on Thursday that the police were "best placed" to investigate the allegations and warned against attempts to "cut across" existing investigations. He said he wanted "justice to be done".
The abuse allegations resurfaced in the wake of multiple high-profile rape and abuse cases against public figures including BBC DJ and TV presenter Jimmy Savile, entertainer Rolf Harris and publicist Max Clifford.
You can share this story on social media: