UN warns Britain over child voodoo rituals, pedophile sex tourists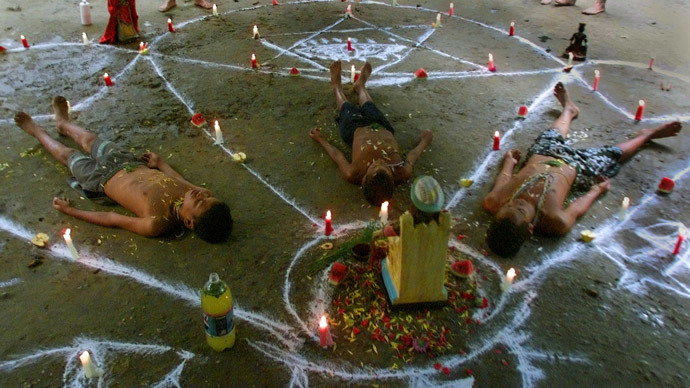 Hundreds of children are being kidnapped in Africa and bought to the UK for voodoo rituals, a UN watchdog said, also voicing alarm about the number of British pedophiles who prey on children abroad.
The United Nations Committee on the Rights of the Child (CRC) urged Britain to do more to stop this brutal form of people trafficking.
"We're concerned about reports that hundreds of children have been abducted from their families in Africa and trafficked to the UK, especially London, for religious rituals," Kirsten Sandberg, head of the CRC and a former Norwegian Supreme Court judge, said Thursday.
She said that trafficking for rituals was part of a wider problem where thousands of minors are brought to the UK, who end up being child prostitutes or being sexually exploited.
The CRC advised that Britain should "strengthen the capacity of law-enforcement authorities and judiciary to detect and prosecute trafficking of children for labor, sexual and other forms of exploitation, including for religious rituals."
There have been numerous cases of children who have been brought to the UK from Africa and suffered torture and abuse, often as part of witchcraft rituals, AFP reports.
Victoria Climbie from the Ivory Coast was killed by her own relatives in 2000, who thought she was a witch.
More recently, in March 2012, Eric Bikubi and Magalie Bamu, both from the Democratic Republic of Congo, who moved to London, were found guilty of murdering Magalie's teenage brother, Kirsty.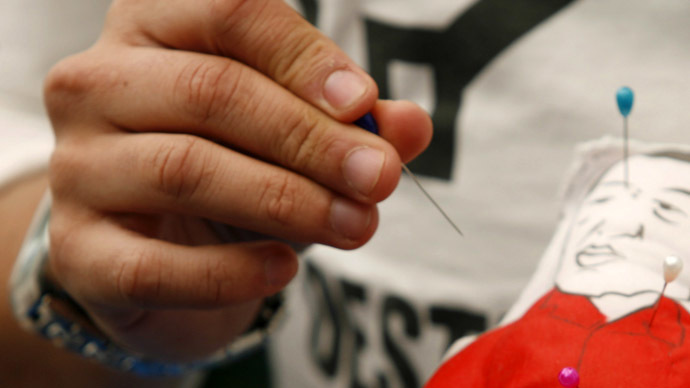 The prosecution argued that Bikubi had a "profound and disturbing" belief in witchcraft and although the defense said that Bikubi was suffering from schizophrenia, the judge sentenced both defendants to life in prison.
A year later the Metropolitan Police found the dismembered corpse of a Nigerian boy in the River Thames, who they believed was a victim of a ritual.
The CRC also warned about the number of British pedophiles who travel abroad – most notably to Southeast Asia, particularly Cambodia and Thailand, for sex with children. Orphanages were a favored destination where sex predators could pick on vulnerable kids.
"There are continued reports that United Kingdom citizens, including some convicted sex offenders, set up charities or travel abroad, where they sexually abuse children," Sandberg said.
She called on the British government to get its act together to toughen identification, investigation and prosecution of British citizens involved in such crimes, as well making sure convicted and known pedophiles do not travel abroad.
The UK government has said that new orders can now be applied to individuals who are deemed to pose a risk of sexual harm, even if they have never been convicted.
A national group led by the Home Office will look at ways the police and other agencies can better detect and combat sex offenders.
"Our two new civil prevention orders will make it easier to restrict the movement and activities of anyone who poses a risk of causing sexual harm to children and adults – not just those who have been convicted of sexual offences," Norman Baker, the crime prevention minister, said in a statement.
A BBC journalist posing as a children's trafficker trawled the bars and cafés of the Kampala underworld in Uganda in 2011. He found a kidnapper who boasted he could "offer as many children as required" without the police knowing for $15,600 a child.
You can share this story on social media: