Pedophiles to be treated like terrorists in UK – Cameron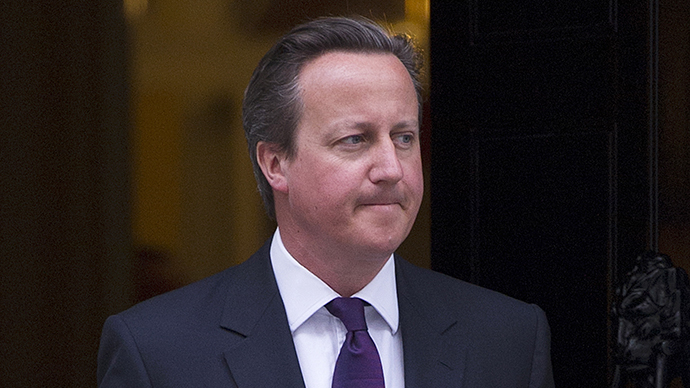 Pedophiles seeking to download sexual abuse "how to" manuals will be treated like extremists obtaining bombing-making guides online, British Prime Minister David Cameron said, announcing that the measure would be in his Queen's Speech law program.
Cameron said he wanted to close a loophole that allows sexual predators to legally produce and possess "manuals" advising them how to identify and groom potential victims, as well as to evade police detection.
"It's completely unacceptable that there is a loophole in the law which allows pedophiles to write and distribute these disgusting documents. I want to ensure we do everything we can to protect children – and that's why I am making them illegal," Cameron told the Sunday Times, referring to his legislative program, which according to tradition will be read out by Queen Elizabeth II during the State Opening of Parliament on June 4.
The new law is expected to be on the books in time for the general election next year, and could be implemented in an amendment to the Obscene Publications Act 1959, the newspaper reports.
The move follows the lead of the expansive Terrorism Act 2000, which outlawed terrorist training manuals.
The loophole was first discovered after the GCHQ intelligence agency and the National Crime Agency found examples of the guides in the deep web, which is not indexed by standard search engines such as Google. It is currently unknown just how many such documents exist online or how many have been downloaded.
Attempts to clamp down on sexual predators come in the wake of revelations that a pedophile teacher drugged and abused up to 64 boys at a leading private school.
William Vahey, who taught history and geography at Southbank International School in London between 2009 and 2013, committed suicide last month after the FBI was set to investigate a USB memory stick containing sexually explicit images of naked children dating back to 2008.
The FBI described Vahey as one of the most prolific sexual offenders of all time.