Jamaica rejects prisoner transfer deal costing the UK $44m
Published time: 2 Apr, 2014 08:43
Edited time: 27 Jun, 2014 08:28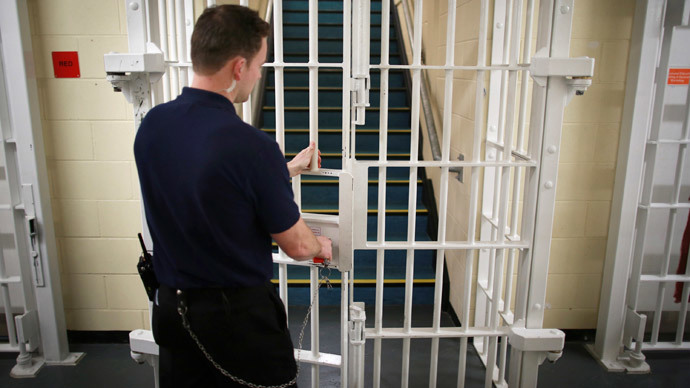 Hundreds of Jamaican prisoners will remain in British jails, costing the government millions of pounds after Jamaica ditched a transfer deal. The UK government has been pushing to send foreign inmates home to alleviate prison overcrowding.
The British government wants to make the transfer of Jamaican prisoners to their home country compulsory, even if they have committed crimes in the UK. Jamaica argues that such an agreement would be unconstitutional.
According to the current conditions, an inmate must choose to be transferred to a prison in Jamaica and cannot be forcibly sent.
The Jamaican government's refusal to ratify the decision has dealt a blow to Britain's initiative to send more foreign prisoners back to their home countries to free up spaces in overcrowded prisons. Currently, in England and Wales, there are 737 Jamaican inmates that cost the British taxpayer around 27 million pounds ($44 million) a year.
The total number of foreigners currently serving a sentence in UK prisons stands at 10,600 (12 percent of the prison population), which costs the tax payer £400 million ($665 million) a year.
The coalition government and the previous Labour government have been trying to strike deals to send foreign prisoners home as a way of combatting rising numbers in UK jails.
"Given they (Jamaica) are a Commonwealth country and they have the third highest number of foreign nationals in UK prisons, it ought to be a priority of the British Government to negotiate such an agreement as soon as possible," said Philip Hollobone, Conservative MP for Kettering to the Times.
Last year a report carried out by The Howard League for Penal Reform described the overcrowding in British detention centers as "far worse than anyone imagined." It found that almost a quarter of all inmates in England and Wales were forced to share overcrowded cells. According to statistics from the Ministry of Justice the current prison population of the UK numbers 85,252.
Last year, UK Prime Minister David Cameron said there were too many foreigners in British prisoners and announced the launch of a prison building program.
"When people are sent to prison in the UK we should do everything we can to make sure that if they're foreign nationals, they are sent back to their country to serve their sentence in a foreign prison," said Cameron in a statement.
As part of the prison building program, the UK government will send aid to countries like Nigeria and Jamaica to improve their prison infrastructure and encourage the transfer of inmates from the UK.