Murder and suicide rate in British prisons soars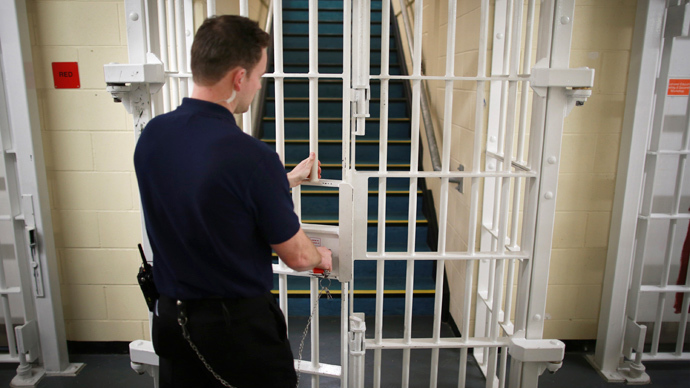 The number of suicides and murders in prisons in England and Wales has reached their highest levels in years according to figures released Monday by the Ministry of Justice.
There were four alleged murders in 2013, the highest rate since 1998, and 70 apparent suicides the highest number since 2008.
In February last year Subhan Anwar, who was serving a life sentence for the murder of his partner's baby, was killed at Long Lartin prison in Worcestershire. While in December Michael Hennesy died of stab wounds at Lindholme prison, South Yorkshire.
An inspection report of Lindholme in the summer of 2013 was very critical of safety measures in place. It found that more than a third of prisoners felt unsafe and that drugs and alcohol were freely available.
Many prisoners also have mental health problems for which they are not getting adequate treatment as services are scaled back to save cash. Sixty-two percent of male prisoners and 54 percent of female prisoners are classed as having a personality disorder.
The Howard League for Penal Reform and the Prison Reform Trust attributed the sharp rise in a reduction of resources allocated to prisons and a massive rise in the number of people being locked up.
Rob Preece, a spokesman for the Howard League, told RT that the worrying statistics were the result of a "toxic mix" of a rising prison population and cuts to prison budgets.
"The prison population now is twice as large as it was 20 years ago, at the same time you're seeing a reduction in prison budgets," he said.
A number of official inspection reports from prisons have pointed to a lack of purposeful activities for prisoners such as work or training, which means that larger numbers of inmates are cooped up in their cells for longer periods of time.
Preece put the blame for the crisis in British prisons firmly with successive governments.
"What we are now seeing is the effect of successive governments seeking to appear tough on crime by increasing sentence lengths. This has led to more people spending longer in prison and chronic overcrowding in our prison service," said Preece.
Preece added that the vast majority of inmates in UK jails don't need to be there and that many offenders could be better and more cheaply and safely dealt with by proper community programs, which would put people in a better position to find work and get training.
"If you reduce the regimes on offer and put ever more people behind bars I don't think we should be surprised if violence and self-inflicted injury becomes more common," he said.
A prison service spokesman told the Guardian that that they were "committed to keeping prisons safe and secure – this includes the number of deaths and applying strenuous efforts to learn from each one."
A spokesman for the Ministry of Justice said that "every death is subject to an investigation by the police and the Prisons and Probation Ombudsman as well as a coroner's inquest."
You can share this story on social media: