Russia receives World Cup wild card
Published time: 5 Oct, 2011 12:40
Edited time: 5 Oct, 2011 16:43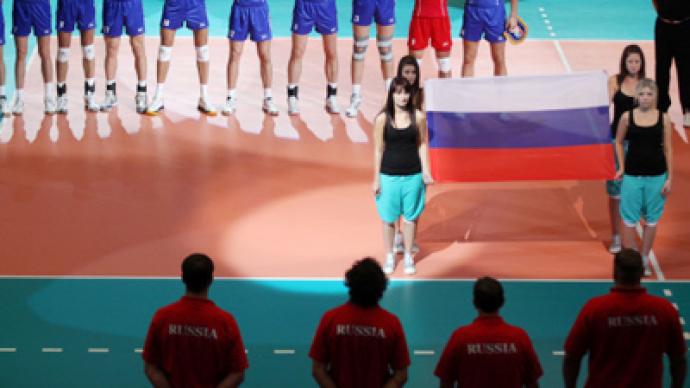 The Russian men's national volleyball team has obtained a wild card to the World Cup, which will be held in Japan from November 20 to December 4.
­The tournament in Japan is widely regarded as the 2012 Olympic Games qualification.

"There were no distinct criteria of selection of wild cared owners," Stanislav Shevchenko, Russian Volleyball Federation's  president, told Sport-Express newspaper. "Several meetings with Andre Meyer, the President of the European Volleyball Confederation took place. I've stated my arguments and they were taken into consideration. Proceeding from there, we've received a wild card. The basic tenet was that Russia holds second spot in the FIVB World Rankings, have won the World League, playing a lot of international matches."

Along with Russia, the Polish national team has also obtained a wild card to the World Cup.

Team Russia were in need of a wild card after they missed out on medals at the European championships in Austria.

Among the women's teams, Italy and Argentina have received individual invitations, meaning the Russian national team will have to play qualification games next spring in order to earn a berth at the London Olympics.