Russian wrestlers continue hunt for Olympic gold
Published time: 10 Aug, 2012 19:21
Edited time: 11 Aug, 2012 00:16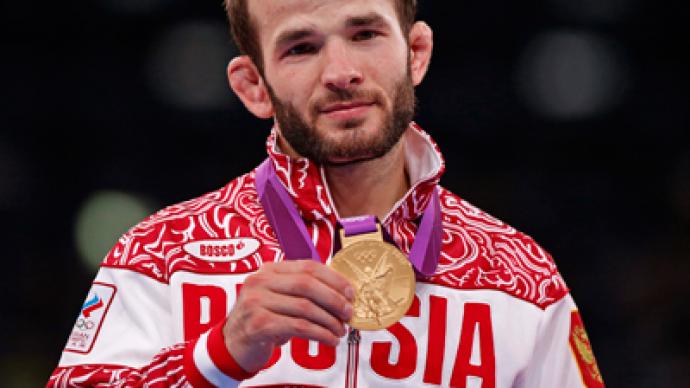 Russia's Dzhamal Otarsultanov has won Olympic wrestling gold in men's 55-kilogram freestyle, beating Vladimir Khinchegashvili of Georgia to bring the Russians fourth wrestling gold at the London Games.
Otarsultanov, a three-time European champion, breezed past all his opponents and then came through with his first Olympic gold by downing the 21-year-old Khinchegashvili, 2-0.
Earlier this year, the 25-year-old Dagestan-born beat Russian star Viktor Lebedev for his country's spot at 55 kilograms.
Yet another Russian wrestler, Denis Tsargush, was less lucky than his teammate in the semifinals, losing to eventual winner, American Jordan Ernest Burrough but managed to recover and clinched the bronze medal stylishly beating Canadian Mathew Gentry, 2-0.
With five sets of medals still up for grabs in Olympic freestyle wrestling, Russian fans keep their fingers crossed as there are good chances of winning more gold.

Russia's Denis Tsargush lies on the mat after being defeated by US' Jordan Ernest Burroughs in their Men's 74kg Freestyle semifinal match on August 10, 2012 during the wrestling event of the London 2012 Olympic Games (AFP Photo)
Russia's Dzhamal Otarsultanov celebrates after defeating Georgia's Vladimer Khinchegashvili on the final of the Men's 55Kg Freestyle wrestling at the ExCel venue during the London 2012 Olympic Games August 10, 2012 (Reuters / Toru Hanai)