Russian biathlon captain seriously injured in season start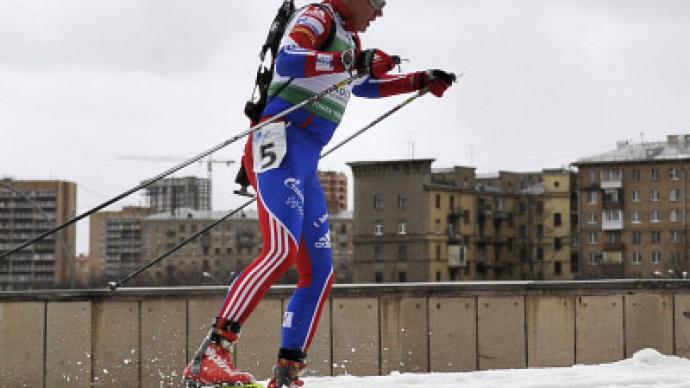 The captain of the Russian men's biathlon team, Ivan Tcherezov, has suffered several fractures after collapsing in the opening race of the country's summer championship in Ufa.
"Ivan had completed three laps [in the 20-kilometer race], he was going downhill when he fell," Valery Polkhovsky, Russia's coach, told the Russian Biathlon Union's official website. "He said he did not understand how it happened. He was immediately put into the ambulance and taken for an x-ray. According to the preliminary diagnosis, Ivan has broken his fibula and tibia and dislocated his ankle as well."Tcherezov is now going to be transferred from Russia's Republic of Bashkortostan to a clinic in Moscow.  Polkhovsky added that it is hard to talk about the terms of the 30-year-old athlete's recovery at the moment, but it is sure going to be longtime process.Three-time World Champion Tcherezov finished the last edition of the Biathlon World Cup in fifth position. Russian summer biathlon championship, which kicks off in Ufa on Thursday, marks the beginning of the competitive season for the country's national team.  
You can share this story on social media: