Beaten by a wooden sword: Japanese judo training 'secrets' revealed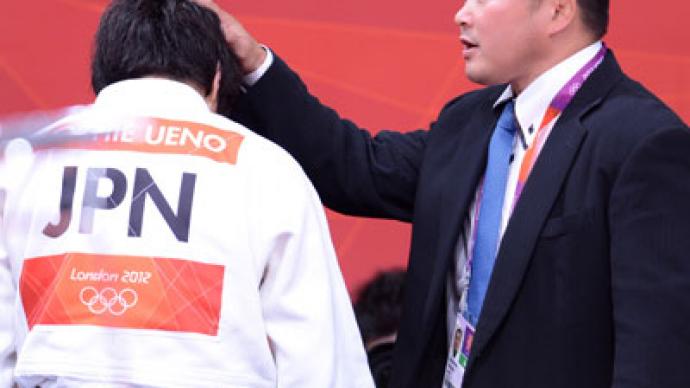 A Japanese Olympic coach has admitted using a wooden sword to discipline female judokas. The members of the Japanese female judo team were beaten with bamboo swords and slapped by their coach during the preparation for the London Olympics.
According to the AFP news agency, a group 15 judokas complained to the Japanese Olympic Committee last month.
The athletes said they were physically punished by their head coach, Ryuji Sonoda, who slapped them and beat them with wooden swords – used in the Japanese martial art of kendo – on a regular basis.
They also added that some girls were forced to take part in competitions despite suffering from injuries. "We received information that Mr Sonoda, the head coach of the female national team, might have been physically bullying athletes," Koshi Onozawa, the head of the All Japan Judo Federation, said at news conference in Tokyo. "Our executive office took this seriously and questioned both him and the athletes, discovering the charges were largely true."
The Federation has warned Sonoda and other trainers involved to change their approach or "face a harsher punishment if a similar incident happens in the future."
The Judo team's head coach didn't deny the physical abuse allegations when asked by reporters, but promised to follow the sporting officials' advice. "Until now I have been doing things the way I saw fit, but I will mend the things that need fixing," Sonoda is cited as saying by Kyodo News.
Japan's female judokas returned from London with one gold, one silver and one bronze medal, failing to match their own display in Beijing 2008, where they claimed two golds, a silver and two bronze.
Despite being banned by a 1947 law, physical punishment is still sometimes used by the teachers or trainers in Japan in order to discipline their charges.
The scandal in the judo team comes several weeks after a high school student committed suicide due to repeated physical abuse from his basketball coach.
The tragic incident provoked huge outcry in Japan, with the public demanding a change in the way children are disciplined in the country.
You can share this story on social media: