Russia can win Olympic volleyball gold – Gamova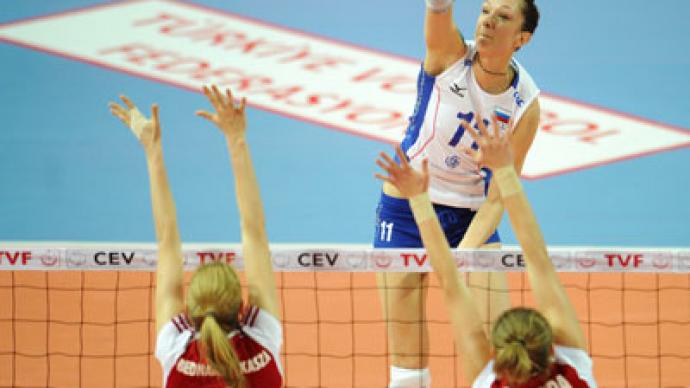 Team Russia has what it takes to bring home gold medals from the London Olympics, believes the leader of the Russian women's volleyball team, Katya Gamova.
­"Can we win at the Olympics? I think we can," Gamova told Sport-Express. "The most important thing is the desire to give everything away to achieve this goal. And the current squad has no problems with that. And, I'm sure, nothing will change in this regard before the London Games."The Asian qualifying tournament in Tokyo was the Russian girls' last chance to bag a place in the Olympic volleyball tournament. Sergey Ovchinnikov's charges thrashed hosts Japan 3-0 on Saturday to collect their sixth win in as many games in competition, guaranteeing themselves London 2012 qualification. And Gamova, who top-scored for her country with 25 points in that showing, says there are still a lot of things that can be improved in Russia's game.     "First of all, it's the physical conditions and the game on the reception," the 31-year-old explained. "But the most important thing now is to take full advantage of our short vacations to restore the strength for further Olympic preparations. There's surely some fatigue after the long season. And we must enter the action in London in our best condition." Katya will be looking for her maiden Olympic gold in the English capital, already having two silver medals from Sydney 2000 and Athens 2004 in her trophy cabinet.