Dynamo Moscow lift Russian volleyball cup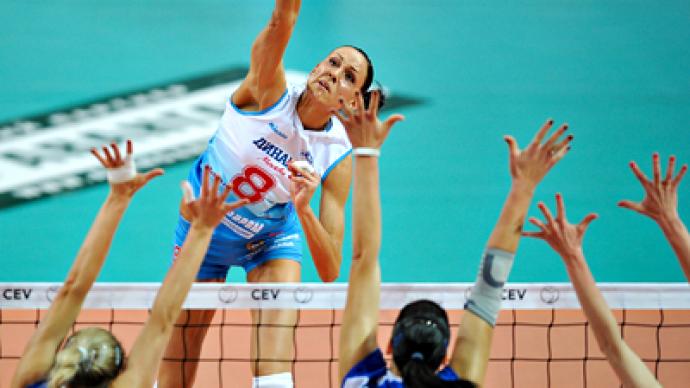 Dynamo Moscow have beaten their Kazan namesakes at Moscow's Druzhba sports palace to claim the Russian women's volleyball cup for the second time in their history.
­The first set was a real cracker as the hosts needed 31 points to take the opener. But Kazan bounced back in the second, taking it with ease, 25-15. But it was all the defending champs could do on the night, with Dynamo Moscow winning 3-1 (31:29, 15:25, 28:26, 25:23).  "It's hard to imagine a more beautiful ending to the 2011 season," Boris Kolchin, Dynamo Moscow coach, said afterwards. "We are very happy."It's the second Russian Cup in the Muscovites' trophy cabinet as they grabbed their maiden trophy back in 2009.  Meanwhile, the bronze went to another Dynamo team, this time from Krasnodar, who beat Zarechie-Odintsovo in straight sets.