Donets makes triumphant return at Moscow swimming event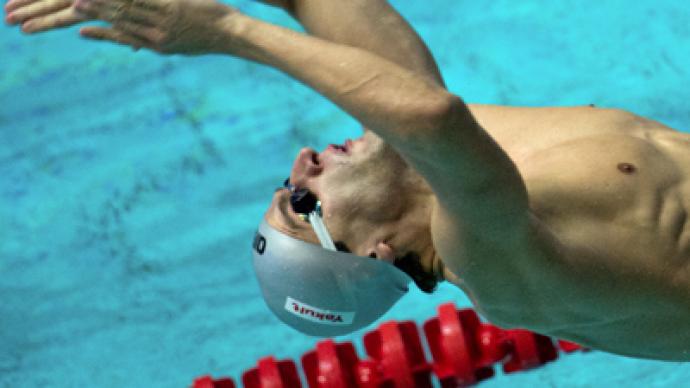 The fourth stage of the Swimming World Cup kicked off in the Russian capital on Wednesday, and the home fans had something to cheer as Stanislav Donets stole the show in the 100 metre backstroke.
Donets is the highest ranked Russian in the competition and was sitting seventh in the standings. The three-time world champion missed the London Olympics due to injury and was eager to make an impressive comeback. The 29 year old met the home crowd's expectations outpacing Australia's Robert Hurley by almost a second to grab first place. Meanwhile, world record holder in the 400 metre freestyle Paul Biedermann proved he is still among the best. The 26-year-old took an early lead after an electric start and never looked back. However, when the race was over, Biedermann admitted it wasn't as easy as it seemed. The German said he'd been pushed hard by Robert Hurley who came in second.
You can share this story on social media: