Russia triumphs in Olympic synchronized swimming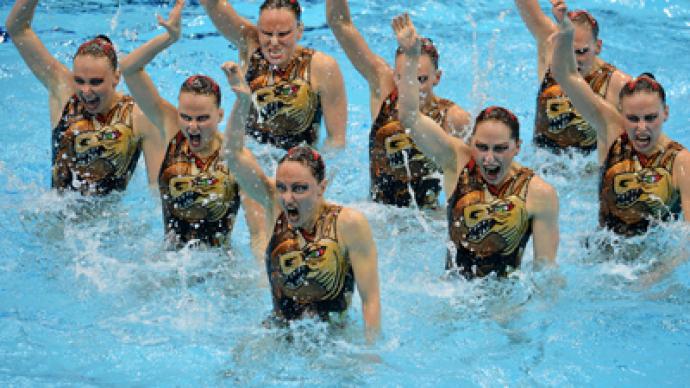 Russia has won the Olympic synchronized swimming event in London to capture its fouth consecutive sweep of gold.
The team, strengthened by two-time Olympic champions Natalia Ishchenko and Svetlana Romashina, were head and shoulders above their opponents finishing with more than a three-point lead.After a flawless technical routine to Russian Dance by Denis Garnizov, Tatiana Pokrovskaya's charges looked even more solid on Friday to score 98.930 out of 100 for their performance and a total 197.030 points.
China earned the silver at 194.010, while Spain took the bronze at 193.120. Japan failed to win a medal in synchronized swimming for the first time since the sport was added to the Olympics in 1984. The result underlines the dominance of the Russians, who have taken every gold in the event since Sydney 2000.On Tuesday, Ishchenko and Romashina won gold in the duet.