Sync swimmers Ishchenko and Romashina prove Olympic class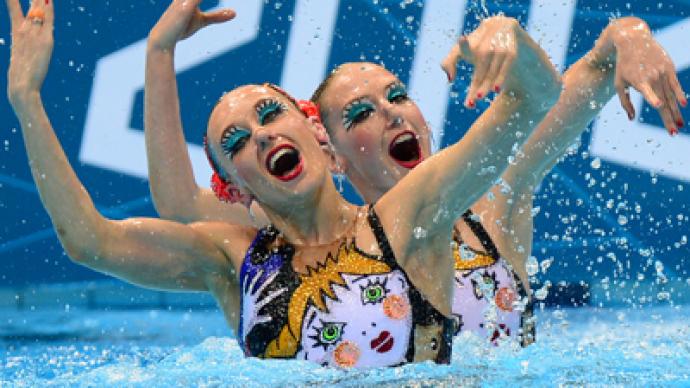 Russian synchronized swimmers Natalia Ishchenko and Svetlana Romashina have justified the status of Olympic favorites by winning the duet gold at the London Games.
The Russian pair were in front after the two days of competition, had few problems in maintaining their position in the finals. Their faultless routine, called The Dolls, scored 197.100 points to beat second-placed Ona Carbonell Ballestero and Andrea Fuentes Fache of Spain by an impressive 4.2 points. The Chinese pair of Xuechen Huang and Ou Liu bagged the bronze in the event, with a score of 192.870 points."The pressure on us was just enormous," Tatyana Danchenko, Russia's synchronized swimming coach, told RIA-Novosti. "Everybody was 100-per-cent sure that the synchronized swimmers would take the gold. But if you only knew how hard this 100-per-cent sureness is to achieve. There are elements in the technical program which are very easy to fail at and the referees surely wouldn't have forgiven us for such a mistake."  It's the second Olympic gold for both Ishchenko and Svetlana Romashina, who triumphed in the team competition in Beijing 2008. They'll begin defending their team title from four years ago on Thursday.