World record doesn't help Kashirina to weightlifting gold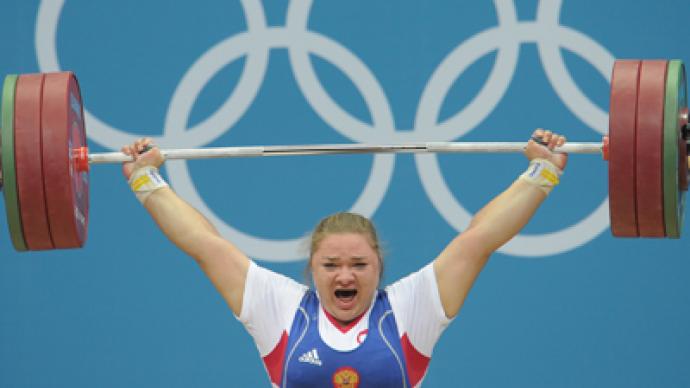 Despite setting a world record in snatch, Russia's Tatyana Kashirina had to settle for silver in the women's weightlifting 75kg category.
Kashirina lifted 149 kilograms in her second snatch attempt, bettering her own world record from last year by one kilogram.The 21-year-old then improved the newly-set top mark by coping with 151 kilograms in her next try. The Russian enjoyed a solid five kilogram lead before the clean and jerk, which got a superb response from Zhou Lulu of China.The Chinese lifted 187 kilograms to snatch gold with the world record total on 333 kilograms. Kashirina's clean and jerk result was 183 kilograms as she finished a kilogram behind Zhou."I'm satisfied with my performance," she told Sportbox.ru. "I lost a kilogram, but now I'll have the motivation to beat my rival by five next time. The Chinese has always been a great stimulus. Previously, I was very far from her, but now it's just a single kilogram." "I gave everything. I'm delighted with the first exercise as I did better than expected. It cost me lot, but thankfully I made it to the podium," Kashirina added. The bronze medal went to Hripsime Khurshudyan of Armenia, who lost by 39 kilograms to the champion.