Russia triumphs in men's biathlon World Cup relay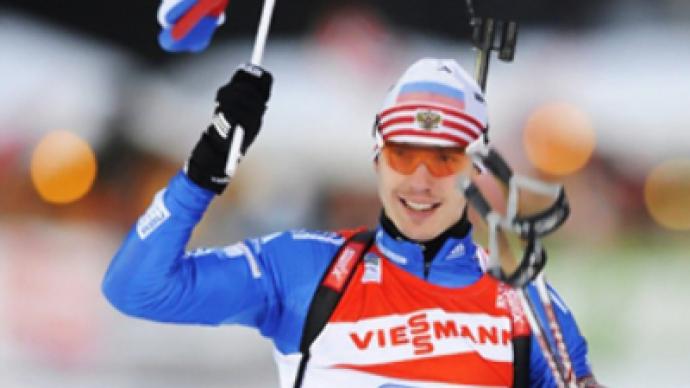 The Russian biathlon team has won its first men's relay of the season in Ruhpolding, Germany. It was the last competition before the Vancouver Olympics in February.
The quartet of Ivan Cherezov, Anton Shipulin, Maksim Chudov and overall World Cup leader Evgeny Ustyugov led the pack right from the start and were near-flawless at the shooting ranges.
The Russians covered the 4x7.5-kilometer distance in 1 hour, 22 minutes, 29 seconds. Second placed Norway were 28.6 seconds behind and Austria finished third, with a time of 1:34.9.
Russia's head coach, Vladimir Barnashov, said the win would give a huge boost to his men ahead of the Games.
"Today I can't find any fault in the team's actions. I am glad that the men finally won the relay race. Of course, this will give confidence to our athletes at the Olympics. They went to the starting line, knowing they hadn't yet been in the first place at the podium this season. Now, knowing they've won once, they realize they can do it again," Barnashov told Sportbox.ru.
He added that Austria, Norway, France and Germany would be Russia's main rivals in Vancouver.
You can share this story on social media: