Russian wins at biathlon World Cup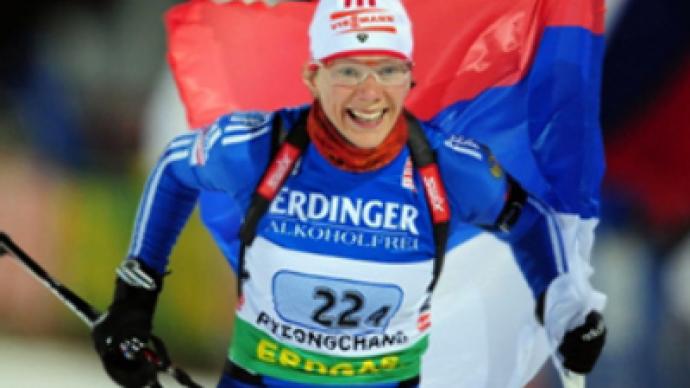 Russia's Olga Zaitseva has won the 12.5 km women's mass start biathlon race at the World Cup competition in South Korea's Pyeongchang.
She crossed the finish line in 34 minutes 18.3 seconds with just two penalties.
It's the third gold medal in the 30-year-old Olympic champion's career but it's her first individual victory.
In this year's World Cup she has already claimed two bronze medals in the sprint and pursuit and a gold medal in relay race.
Ex-Russian national Anastasiya Kuzmina competing for Slovakia finished second, 7.5 seconds behind the winner.
In third was Sweden's Helena Jonsson, 12.3 seconds behind Zaitseva.
You can share this story on social media: