The Russian MMA stars to watch in 2023
The country could claim further mixed martial arts world titles this year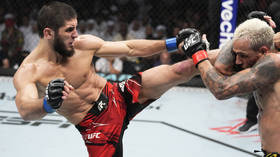 Russia has long been considered a hotbed of mixed martial arts talent, having produced numerous world champions across the past couple of decades.
But for every Khabib Nurmagomedov, there are dozens of others working their way towards their own legacies within the sport.
So, who among Russia's current list of elite mixed martial arts talent is poised to defend their belts in 2023, rise up the rankings or, in one particular case, possibly hang up their gloves as a world champion?
RT Sport assesses their chances.
The Champions
Islam Makhachev: UFC lightweight champion / Pound-for-pound #2
If there is one fighter currently flying the Russian flag at the absolute summit of mixed martial arts, it is Islam Makhachev.
Touted for years as the successor to Khabib Nurmagomedov in the UFC's lightweight fold, Makhachev made good on those lofty predictions when he scythed through Charles Oliveira to claim the vacant UFC 155lbs title in October, handing the Brazilian his first loss in 12 fights.
Makhachev will next take on UFC featherweight champion Alexander Volkanovski in his native Australia in February.
Volkanovski is a fighter in the midst of an incredible 22-fight win streak, with both the lightweight title and pound-for-pound supremacy on the line.
And a win in enemy territory at UFC 284 will put Makhachev further along the path towards potentially exceeding the title accomplishments of his friend and training partner Khabib.
Usman Nurmagomedov: Bellator lightweight champion / Pound-for-pound #7
Another Nurmagomedov, another champion. The seemingly never-ending assembly line of Dagestan-born world class fighters has churned out another champion after Usman Nurmagomedov, the 24-year-old cousin of Khabib, scored a clear-cut unanimous decision win against Patricky 'Pitbull' Freire to claim the Bellator lightweight title in November.
The unbeaten, 16-0 fighter now finds himself as a marked man in the Bellator lightweight frame, with an esteemed list of contenders jockeying for position behind him including former UFC champion Benson Henderson, the exceptional AJ McKee and even his compatriot, Islam Mamedov.
But his relative youth in a division filled with experience suggests that Nurmagomedov is still improving – something which is a worrying proposition for the list of contenders trailing in his wake.
Vadim Nemkov: Bellator light heavyweight champion / Pound-for-pound #2
So far in his Bellator career, Vadim Nemkov has found no equal. The 30-year-old Russian underscored his position as the organization's clear standout 205lbs fighter in November when he won Bellator's light heavyweight grand prix, defeating Corey Anderson in the final and collecting a cool $1 million payday.
The win made it nine straight in the Bellator cage for Nemkov, with those victories coming against the elite of the division. In fact, the only member of the top five that he has not yet beaten is former UFC star Yoel Romero, whom he was scheduled to face in February before the fight was canceled for undisclosed reasons.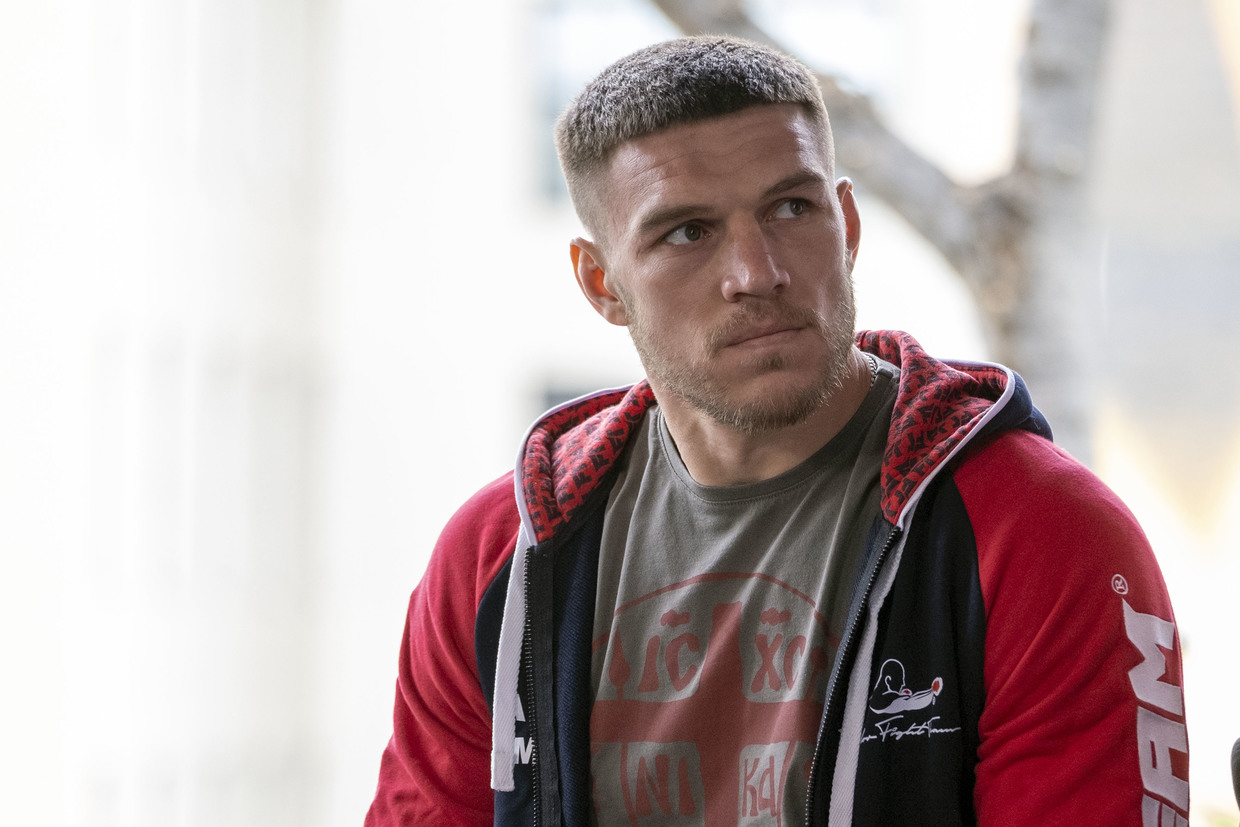 But one suspects it will not be long before Nemkov is back in the Bellator cage - and when he is, it will likely show that the Russian star is clearly among the best light heavyweight fighters in the world.
The Contenders
Sergei Pavlovich: UFC heavyweight rank #3
Even in a division as packed to the brim with the heaviest punchers on earth, Sergei Pavlovich stands out.
The giant Russian has assumed the role as the division's most feared contender owing to a remarkable run of five straight first-round finishes, the last two of which came against two fighters who themselves are also known to pack dynamite inside their 4oz gloves: Tai Tuivasa and Derrick Lewis.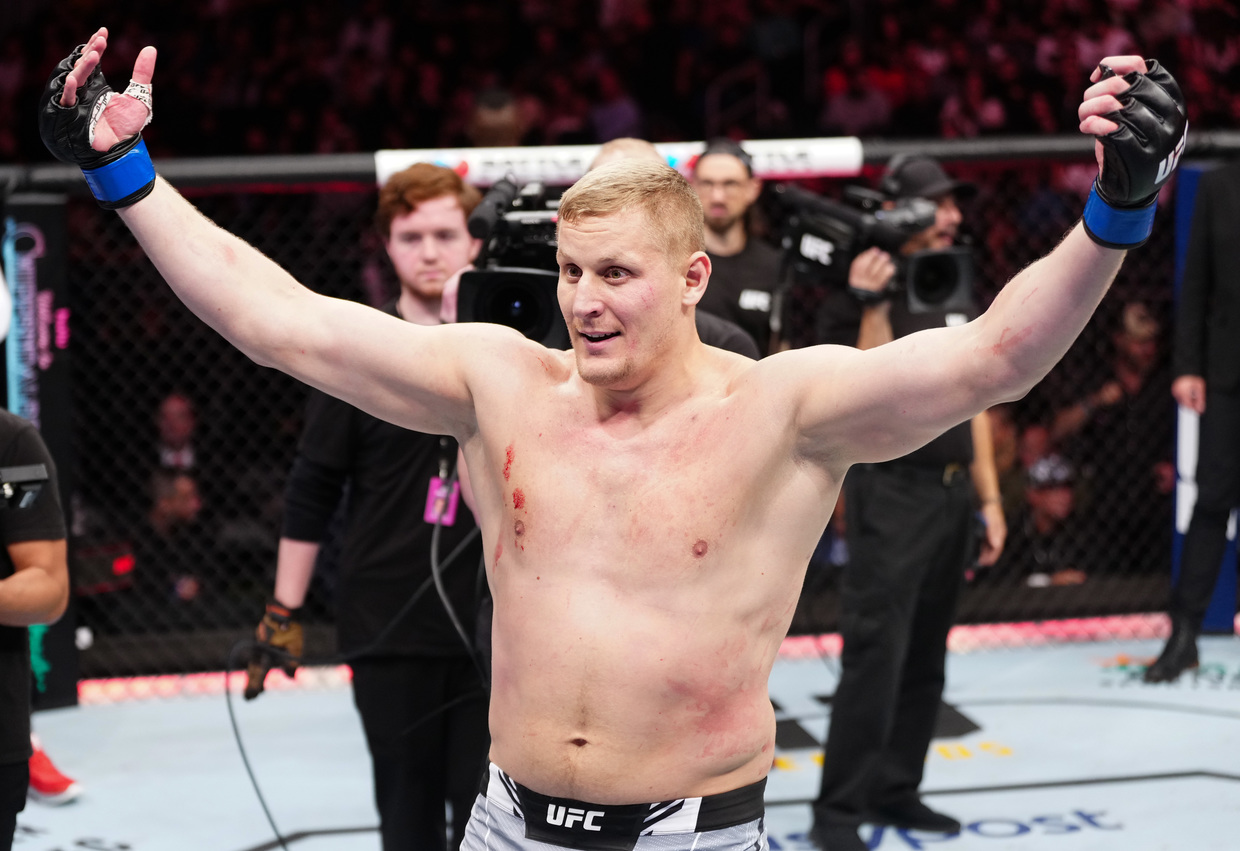 Pavlovich may well be the odd one out in the heavyweight division, though, if Jon Jones returns as expected to challenge current champion Francis Ngannou – but at 30-years-old, the Orlovsky native has time on his side when it comes to realizing his title ambitions.
Khamzat Chimaev: UFC welterweight rank #3
In some ways, it's remarkable that Chimaev isn't a UFC champion already. The Chechen-born, Swedish-based fighter stormed out of the blocks early in his UFC career to record three wins in just 44 days – and while his output has slowed since then, the unbeaten star will likely work his way into a world title shot in 2023.
Chimaev looked human for the first time in his UFC tenure in April when he won a tough outing against top welterweight contender Gilbert Burns, even dropping a round on the scorecards along the way, but very much returned to business as usual in his last fight against Kevin Holland in September.
He has displayed a tendency to call out fighters from several different divisions and might be best served to identify one champion and focus his energies on dethroning him – but that said, who wouldn't want to see Khamzat Chimaev fight all the way up at light heavyweight?
Magomed Ankalaev: UFC light heavyweight rank #3
Unfortunately for Magomed Ankalaev, he seems to have landed squarely in the bad graces of UFC president Dana White after his unsuccessful title bid against Jan Blachowicz in December.
The pair fought to a draw for the vacant 205lbs title in the UFC's final pay-per-view offering of 2023, leading to a furious Ankalaev saying he would never fight in Las Vegas again owing to the standard of judging offered by the Nevada State Athletic Commission. Many others, including the likes of Joe Rogan, felt that the 30-year-old Russian had done more than enough to win that fight.
Despite an impressive record which has seen him defeated just once in his career, one suspects Ankalaev will have to return to White's good graces and reverse his Vegas boycott if he is to claim a world title - something which definitely won't be coming anytime soon after the UFC announced a new bout to determine the new 205lbs champion between Glover Teixeira and rising contender Jahmahal Hill.
The talent is there, but is the opportunity?
The Big Names
Fedor Emelianenko: Bellator heavyweight rank #3
A giant of Russian MMA, Fedor Emelianenko's best days may be behind him, but even at 46 he has been given the opportunity to walk away from mixed martial arts as a champion when he takes on Ryan Bader for heavyweight gold in February, in what will be his final career fight.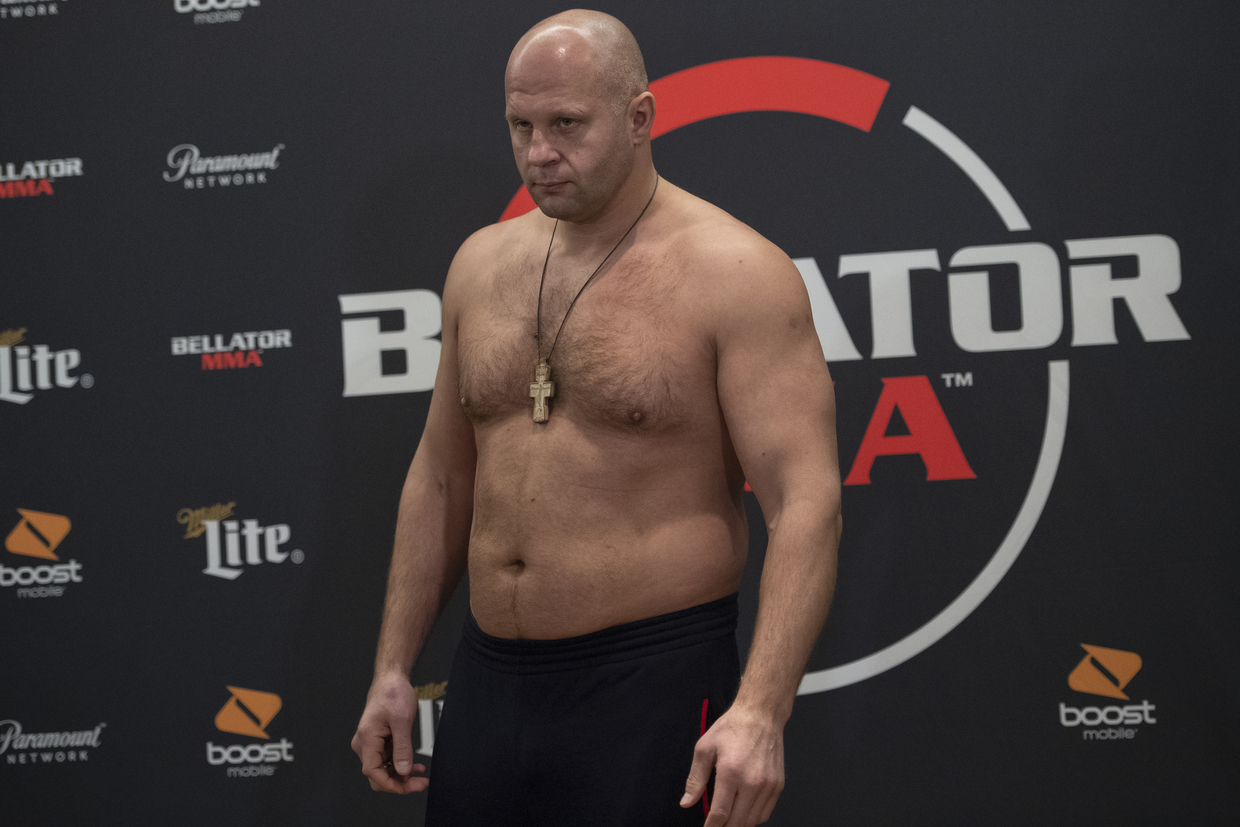 It would be a more than fitting send-off for the fighter many consider to be the greatest heavyweight in the sport's history, as well as an opportunity for revenge after Bader scored a 35-second knockout in their prior meeting back in 2019.
Whatever happens, Emelianenko's iconic status will forever be enshrined in mixed martial arts. And few would begrudge him the opportunity to walk towards the sunset with one last gold belt draped over his shoulder.
Petr Yan: UFC bantamweight rank #2
What next for Petr Yan? Undoubtedly a world-class fighter at 135lbs, Yan has now lost three of his last four fights (twice to Aljamain Sterling, once to Sean O'Malley) and the former UFC champion finds himself several rungs down the ladder of contenders in the bantamweight division.
The O'Malley defeat may well have been down to debatable judging, but the result has clearly inserted some daylight between him and title contention.
But at just 29, Yan still has time on his side and after a couple of wins in 2023, he should find himself back on the brink of a world title opportunity before the year draws to a close.
Yan has been linked to a fight opposite Georgian star Merab Dvalishvili, a fighter who just so happens to be a friend and training partner of rival Aljamain Sterling - but whatever is next, Yan is badly in need of a solid win.
Alexander Volkov: UFC heavyweight rank #8
The former Bellator and M-1 Global heavyweight champion hasn't quite been able to replicate this success on the sport's biggest stage in the UFC, but Volkov remains a tricky proposition to any heavyweight on the planet.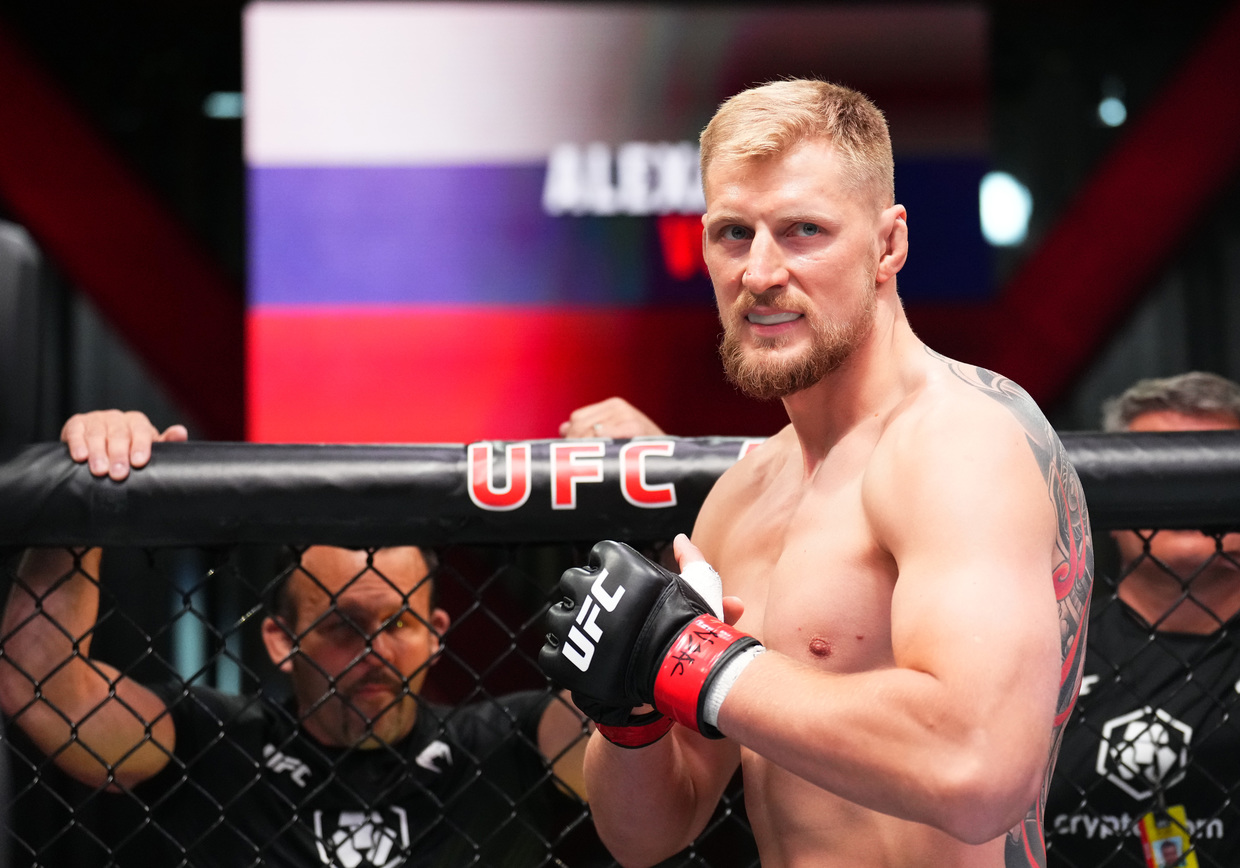 The Moscow native has alternated wins and losses in his most recent appearances in the Octagon and if he wants to graduate from gatekeeper status back to being a true title contender, 2023 is the year in which he must prove it.
Three wins in the next calendar year would likely get his title ambitions back on the rails. Anything less and unfortunately Volkov might just be another member of the 'what if?' club.
The best of the rest
Diana Avsaragova: Bellator women's flyweight, unranked
Another fighter for whom 2023 is a big year, Diana Avsaragova can establish herself as Bellator championship contender if she can pick up a few wins.
But perhaps more crucially, she must prove to the organization's matchmakers that she can be a more active fighter after competing just once in 2022, and twice in 2021.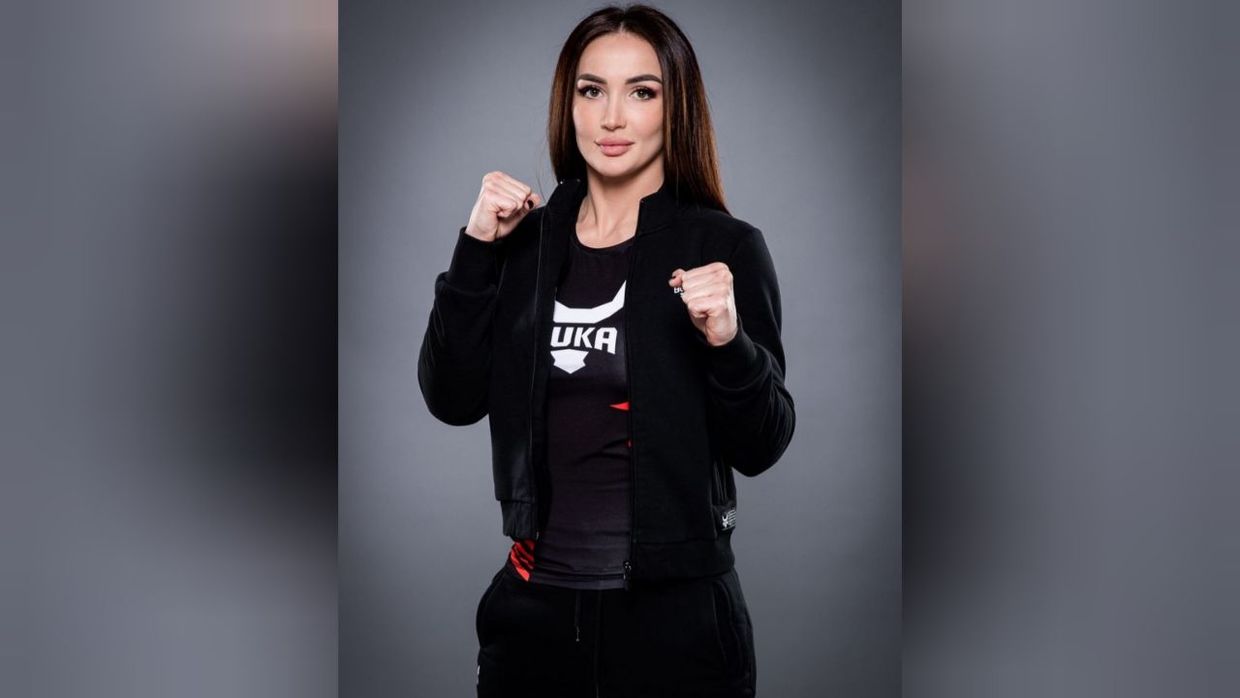 Luckily, though, and save for a tight split decision win against Gabriella Gulfin, Avsaragova has shown enough potential for her to be considered one to watch in the female 125lbs frame.
The order of business for next year should be for her to crack the rankings and re-evaluate in 12 months' time.
She gets an opportunity to star the year on a positive note when she fights Alejandra Lara on February 4.
Umar Nurmagomedov: UFC bantamweight rank #11
Another unbeaten fighter with a very famous last name, Umar Nurmagomedov is just three fights into his UFC career but has already signaled that he is one to watch in the organization's bantamweight division by defeating everyone put in front of him to date, including tough American veteran Brian Kelleher.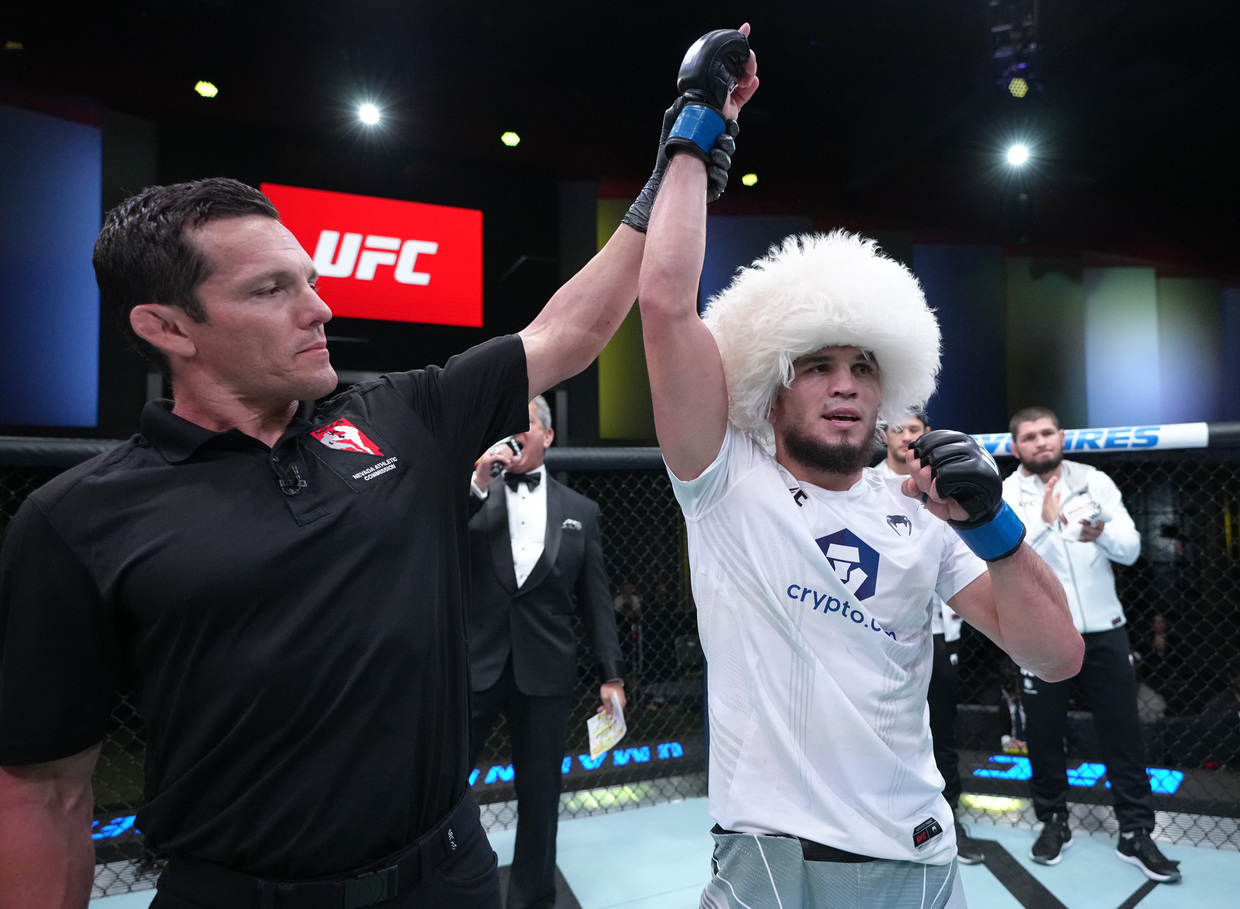 Nurmagomedov returns to action on January 14 against the 17-3 Raoni Barcelos and knows that a win will see him crack the top ten rankings for the first time.
After that? Well, as with the others bearing the Nurmagomedov family name the sky is likely the only limit to what he can achieve.
Movsar Evloev: UFC featherweight rank #10
Another highly-regarded fighter whose ascent up the rankings has only been impeded by his relative inactivity, Movsar Evloev appears to have all the tools required to rise to the top of the UFC's featherweight division – if he could just stay a little more active.
Another fighter with just one fight in 2022 (and two in 2021) Evloev has ceded ground to some of the more battle-ready fighters in his division. However, his picture-perfect performances so far suggest that he could be just one headline-grabbing win away from upsetting the apple cart at 145lbs.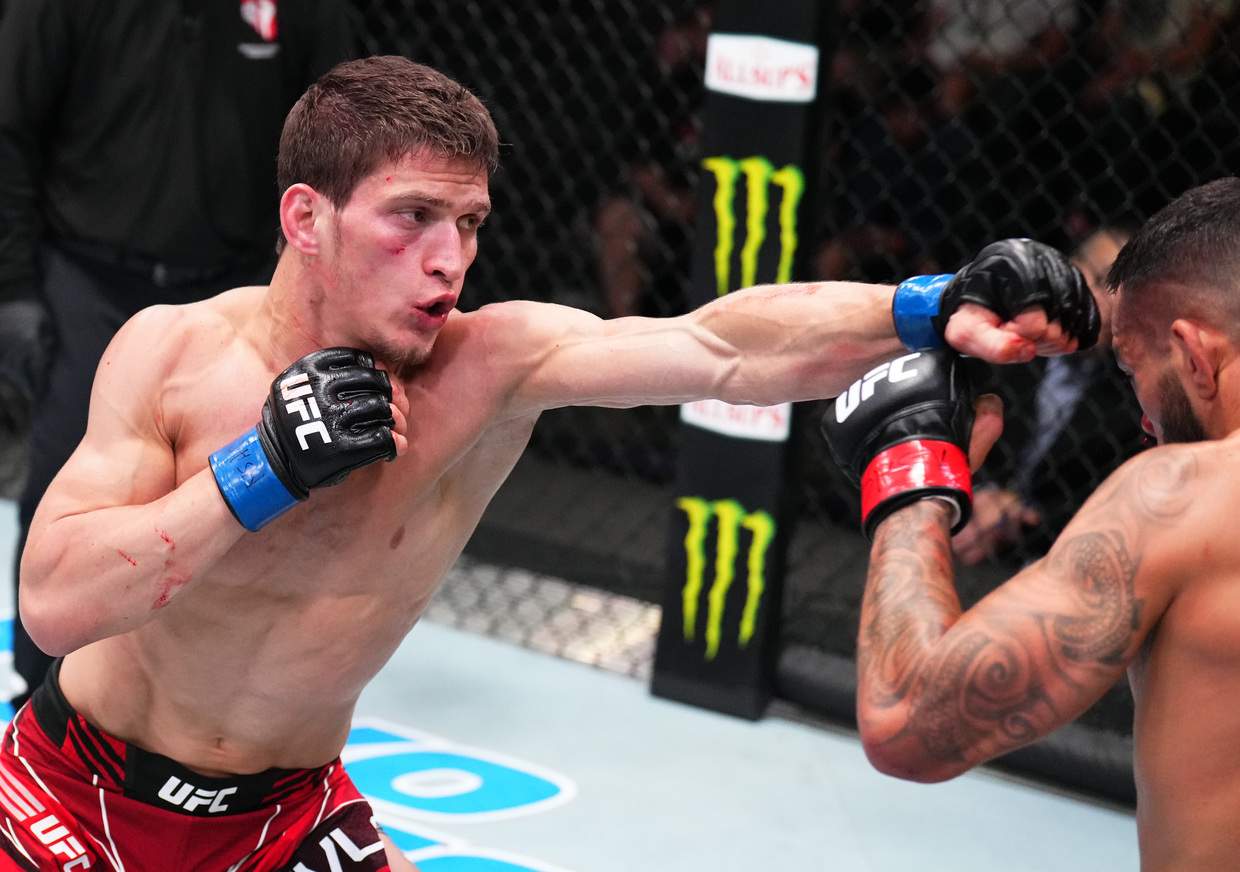 He likely had the opportunity in October against Bryce Mitchell but withdrew through injury, which was the fourth time in his brief UFC career that he has pulled out from a scheduled fight.
The UFC ranks availability very highly, so until Evloev can prove himself as a more dependable fighter, one imagines he will be confined to the fringes for the time being.
Yana Kunitskaya: UFC women's bantamweight rank #6
At 33 and having displayed indifferent form in recent outings, Yana Kunitkaya's hopes of nailing down a second UFC world title fight might be dwindling – unless, of course, she can score what would be the biggest win of her career against former champion Holly Holm in March.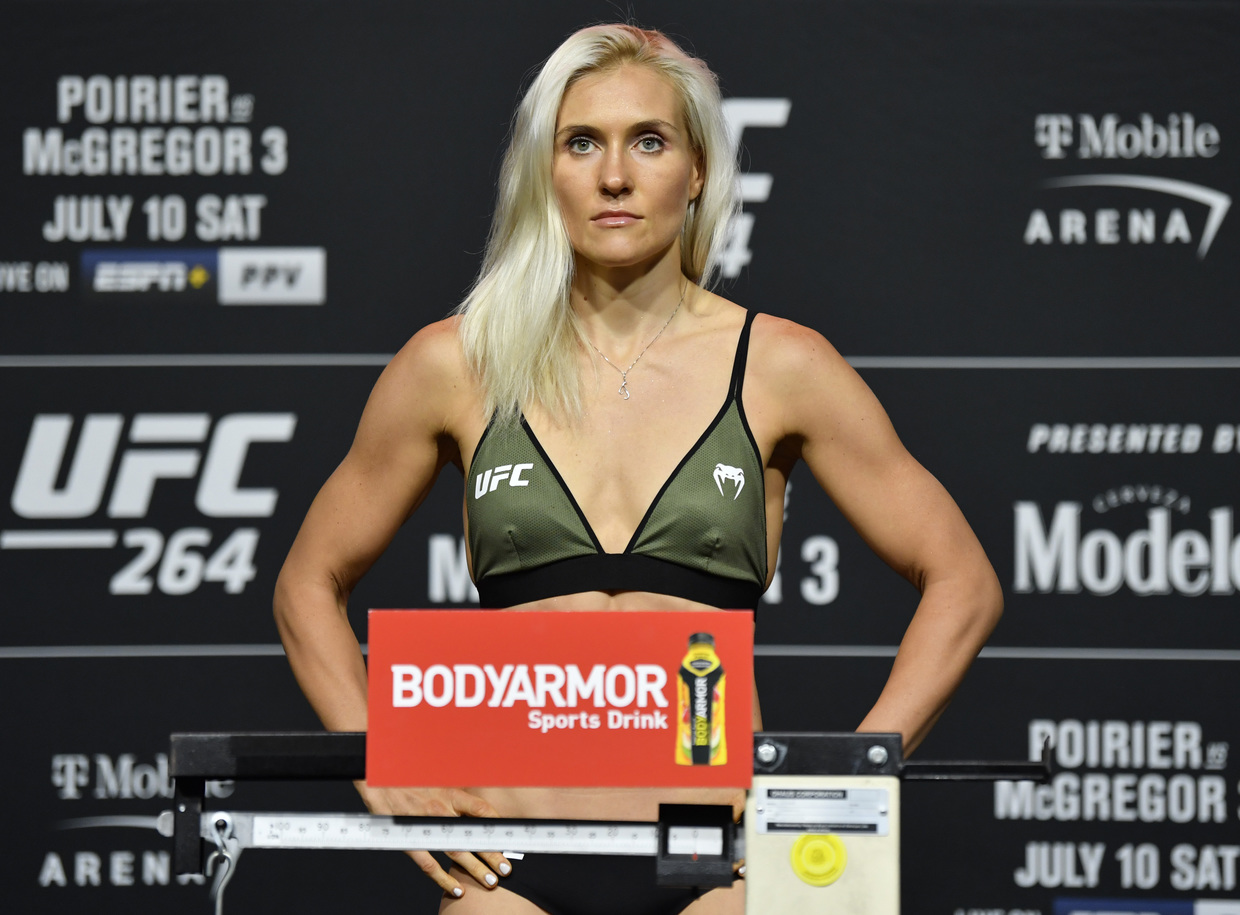 This fight comes after an extended absence from mixed martial arts after having a child with her partner, former UFC title challenger Thiago Santos, and could see her take a giant step to joining a very short list of the UFC's 'mom champs'.
The bout with Holm, who also retains title ambitions of her own, will show where Kunitskaya stands in the division in what is likely to be her final run at gold in her career.
You can share this story on social media: