'I've never heard of it': Skate queen Trusova refutes claims from West that all-conquering Russian stars use hormone blockers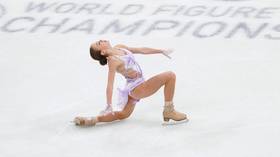 Russian figure skating prodigy Alexandra Trusova has commented on suggestions by Western journalists that famed coach Eteri Tutberidze offers her skaters hormone blockers to keep their growing bodies from changing.
The 16-year-old, who won two world junior titles under Tutberidze's guidance, said she had never heard of the hormone therapy which some in the Western media have linked to Russia's dominance on the international stage.
"No, I have never heard of it," said Trusova, who spent more than four years in Tutberidze's camp.
The world bronze medalist also dispelled the widely spread myth that female skaters stick to a strict diet to stay in competitive shape, saying that she eats "whatever she likes" without any restrictions.
"My parents have always told me: eat what you want to eat, this is your business. I eat whatever I want, especially in the morning. Of course I prefer not to consume much food before going to sleep. I can eat meat with vegetables, for example," Trusova said.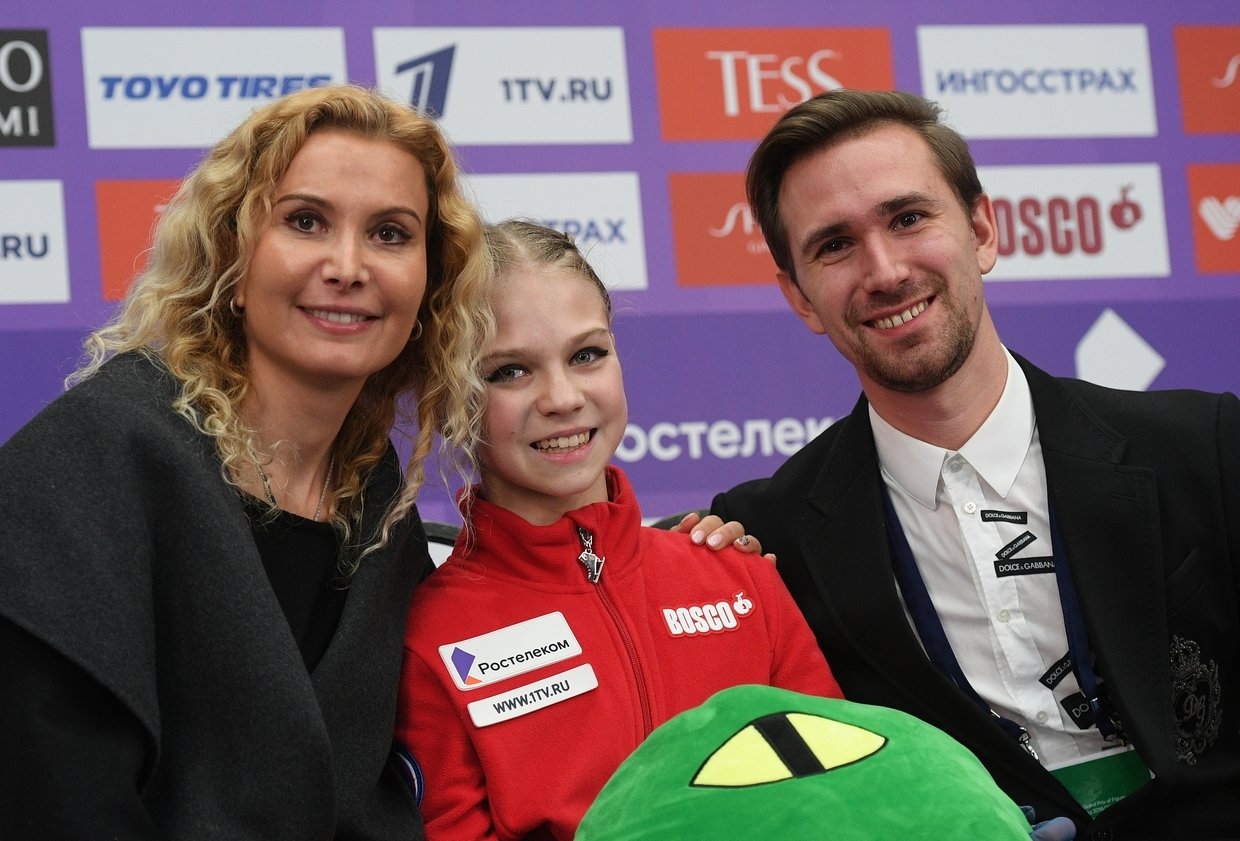 Russian female skaters have been dominant on the international stage over the past seasons, winning all major competitions, including world champions and Olympic Games.
Tutberidze, who raised two Olympic champions and has brought three of her skaters to the world titles, has been lambasted by Western specialists who accused her of exploiting young athletes and pushing their bodies to their limits.
Also on rt.com
'I don't confirm anything': Figure skating coach Eteri Tutberidze tight-lipped on rumors of reunion with prodigy Alexandra Trusova
One of the latest accusations brought against the coach was that she gives puberty blockers to her skaters to keep their bodies from changing as long as possible, so that they can perform 'ultra-C elements' like triple axels, quads and other hard jumps during competitions.
None of Tutberidze's skaters, including those who ended their partnership with her, have ever confirmed any of allegations brought against the coach.
You can share this story on social media: