Sex revolution? New 'striptease' trend replaces classic routines in figure skating (PHOTOS)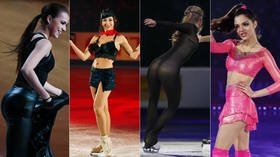 The post-Olympic figure skating season, which is steadily approaching its finish, has brought revolutionary changes to the traditionally modest sport and seen the so-called 'striptease fashion' become the hot new craze.
READ MORE: 'How much do you charge?' Russian star Medvedeva subjected to vile abuse over latex outfit (VIDEO)
Launched by the 2015 world champion Elizaveta Tuktamysheva, the tendency to strip off while skating quickly swept through the sport, with more and more female athletes taking on the role of ice temptresses instead of the classic and tragically-themed representations of Anna Karenina and Carmen.
Russian talent Tuktamysheva started the trend at the beginning of the season, stealing the show at the Skate Canada Grand Prix by putting on a racy performance to the tune of Britney Spears' 'Toxic.'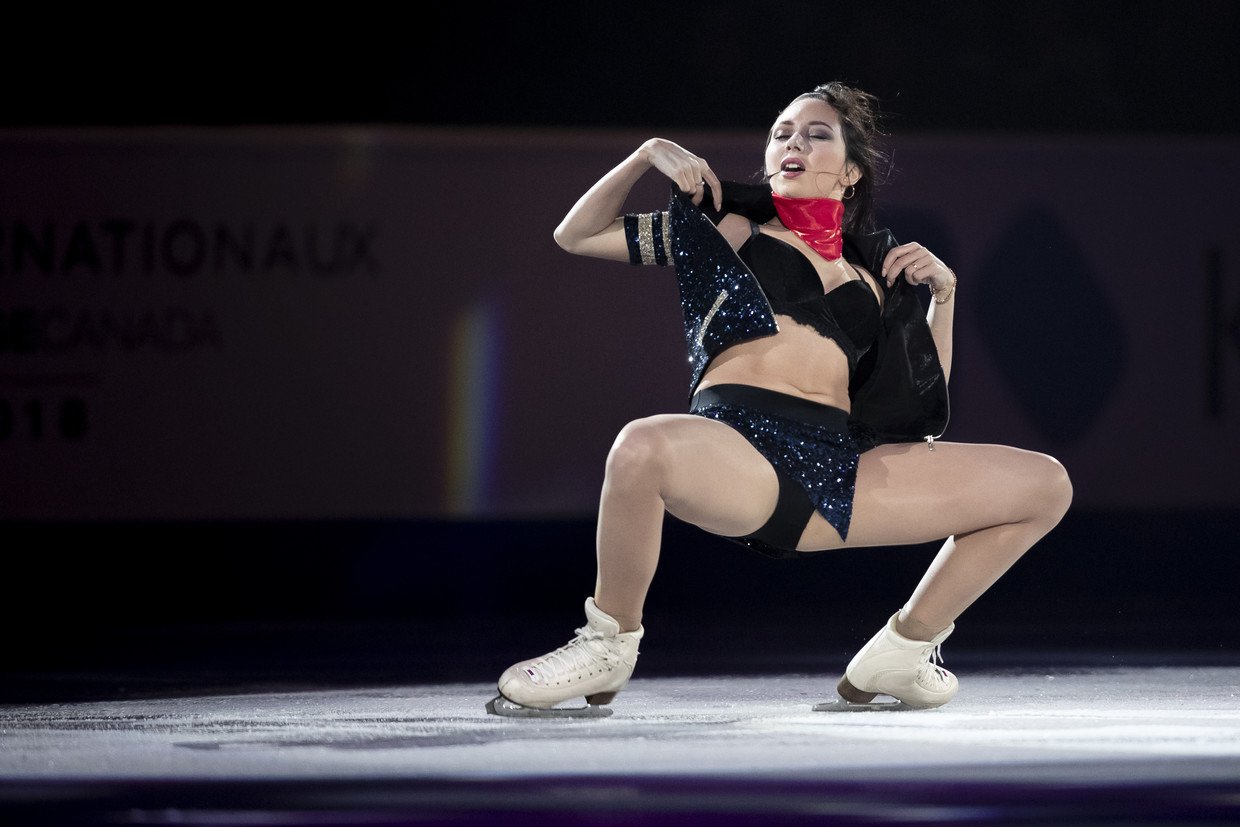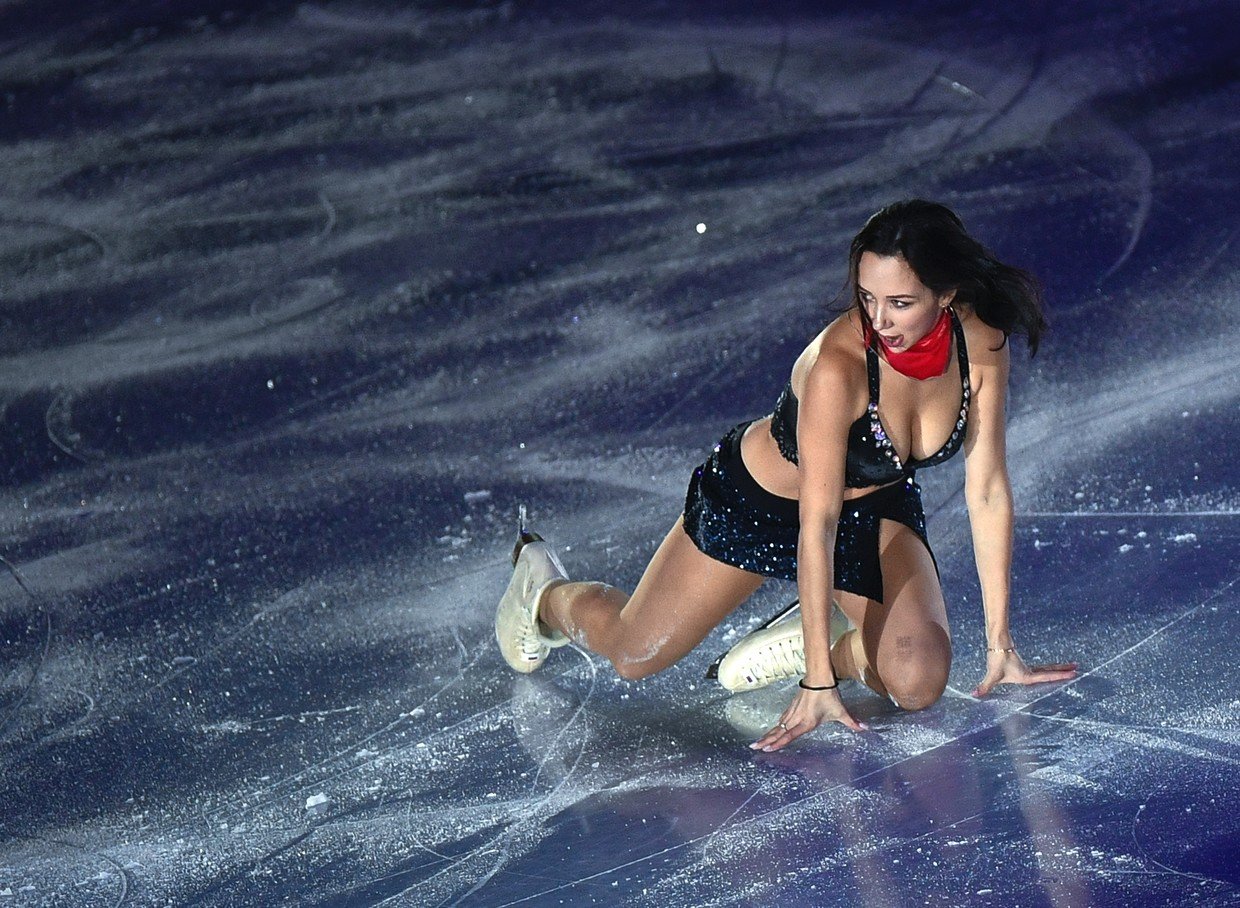 The 22-year-old stripped off her flight attendant jacket during the gala show, showing off her black lingerie and sending the crowd into meltdown.
Tuktamysheva's raunchy dance was a huge hit on social media, inspiring other skaters to try out new risqué routines along with provocative outfits which made their performances highly memorable - especially among male fans.
The reigning Olympic champion Alina Zagitova was one of those who followed suit, making a daring exhibition dance which also featured elements that required her to remove items of clothing.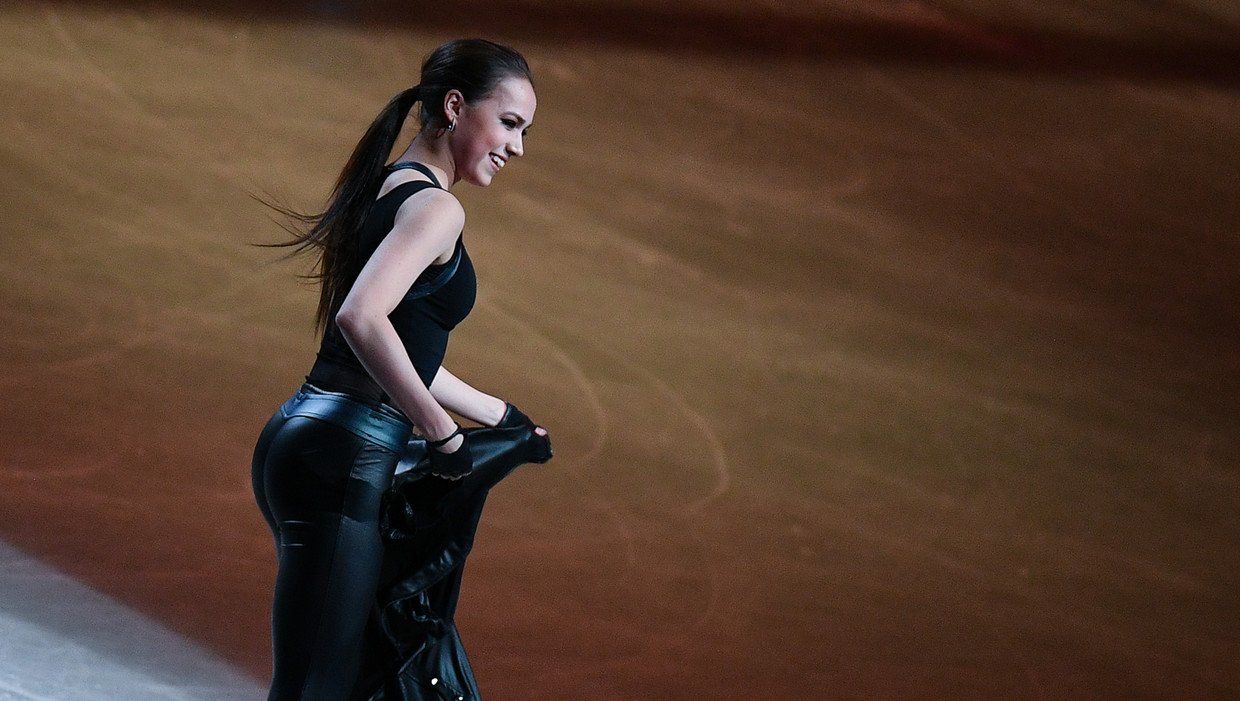 The 16-year-old star took on the role of video game heroine Lara Croft in her exhibition performance, skating in a skin-tight black costume to the Tomb Raider soundtrack. In the middle of her routine, the world champion unzipped her leather jacket and hurled it over the advertising boards.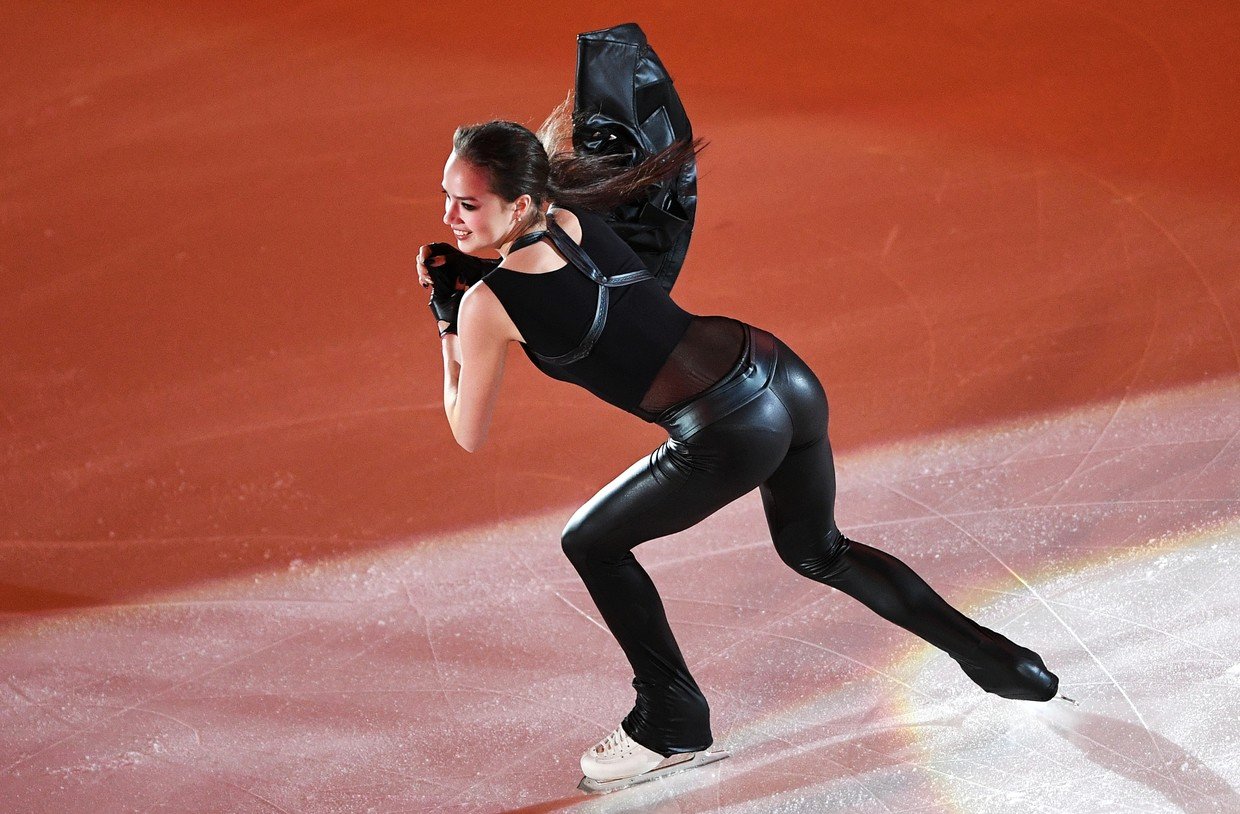 Russian ice-dancer Alexandra Stepanova was another female skater who made headlines this season after skating in a see-through costume.
Performing at the European Championships Gala Show, Stapanova and her partner Ivan Bukin demonstrated their newly-created routine to the famous Russian song, "The Candle was Burning" by Alla Pugacheva.
However, it was not so much the touching routine that was widely discussed after the show, but Stepanova's figure-hugging black suit that almost bared all.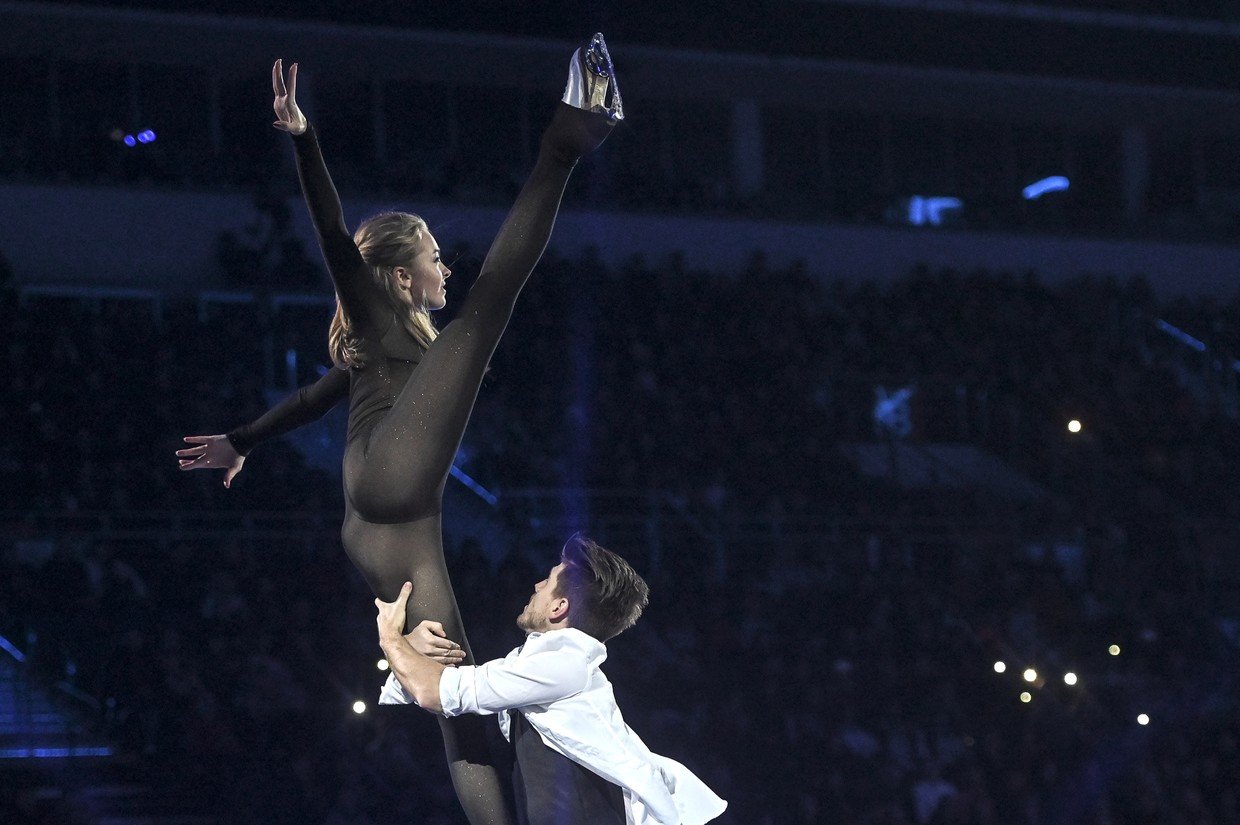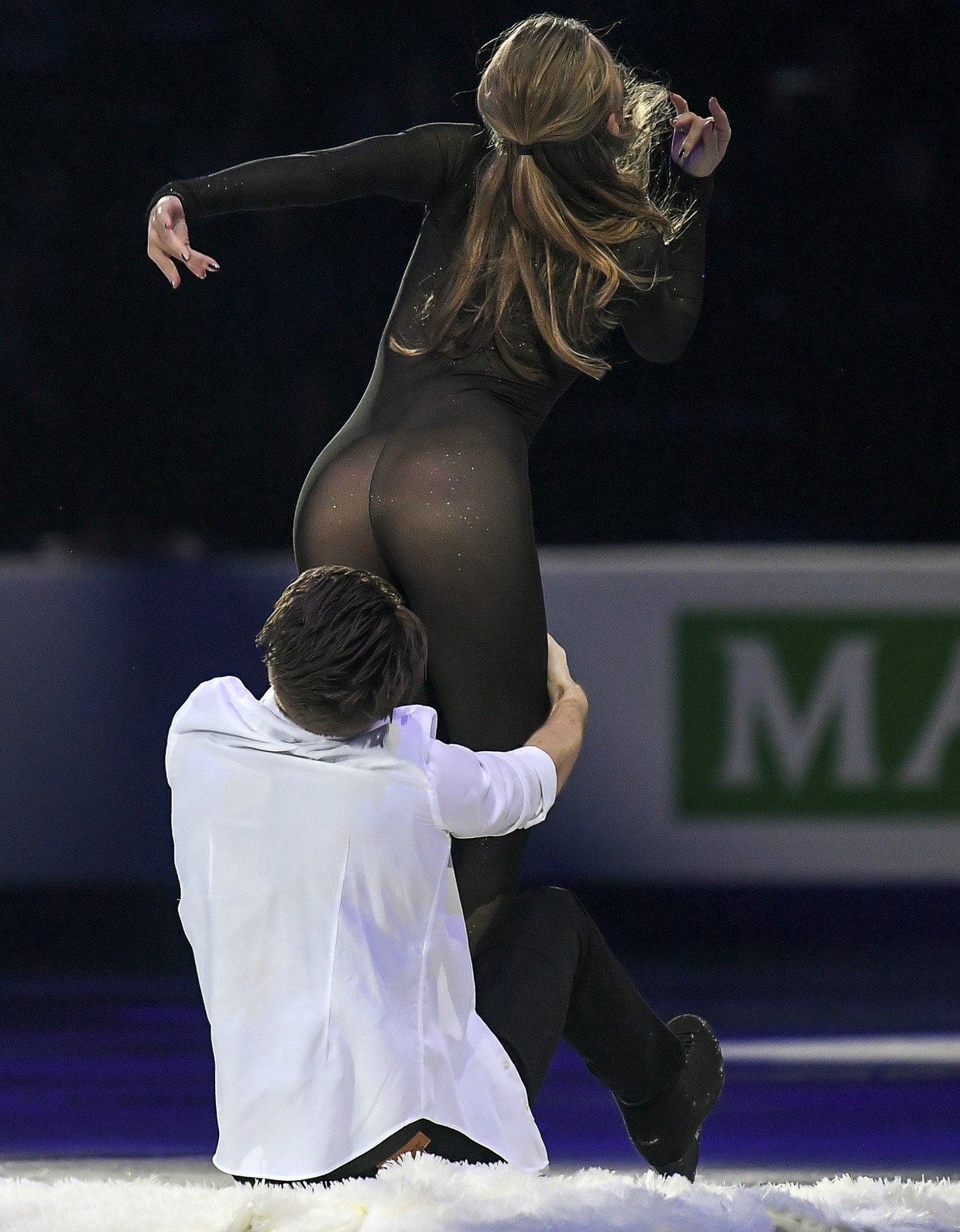 One of Russia's most recognizable skaters, Evgenia Medvedeva, also threw herself into the craze. She joined the striptease movement and shocked some of her fans with her recent pink-themed performance.
The 19-year-old, who captivated the Olympic crowd with her breathtaking Anna Karenina routine, drastically changed her style this season by choosing bolder costumes for her programs.
Taking part in the Ice Fantasia show in South Korea, the two-time world champion presented a new exhibition routine to Ariana Grande's hit '7 rings', donning a pink latex top, skirt and high stockings.
Her new provocative image was met with mixed reactions on social media with some followers calling her raunchy outfit "vulgar" and "cheap."
However, a great number of fans praised the skater for being brave enough to try out new roles and broadening her figure skating repertoire.
Whether or not the new alluring outfits on the ice are a hit among fans, it seems everyone is talking about skating's burgeoning sex revolution.
You can share this story on social media: