Pac-Man in Japan? MMA giants Rizin FF hint at Manny Pacquiao signing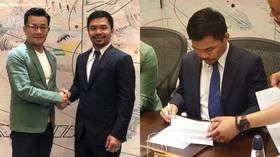 The CEO of Japanese MMA organization Rizin FF has revealed he has met with Manny Pacquiao, with the Filipino boxing legend set to be "involved in a way" at the promotion's upcoming event on April 21.
Nobuyuki Sakakibara tweeted on Sunday to reveal his meeting in the Philippines with the eight-division world boxing champion, saying in his English-language tweet that he plans to involve the superstar in the organization's upcoming event, Rizin 15, which takes place in Yokohama.
"I'm here in the Philippines. RIZIN.15 will have this man involved in a way. We will be ready to announce as I get back to Japan!" he tweeted.
Sakakibara's English-language tweet followed his original tweet, which was translated by Twitter's online service as saying: "Now, I'm actually in the Philippines. Following Mayweather, RIZIN.15 will make a new gimmick with this guy. I will announce it as soon as I return home, so please look forward to it!"
The tweets showed Pacquiao with Rizin CEO Sakakibara, and also showed the Filipino hero looking over some paperwork with a pen in his hand.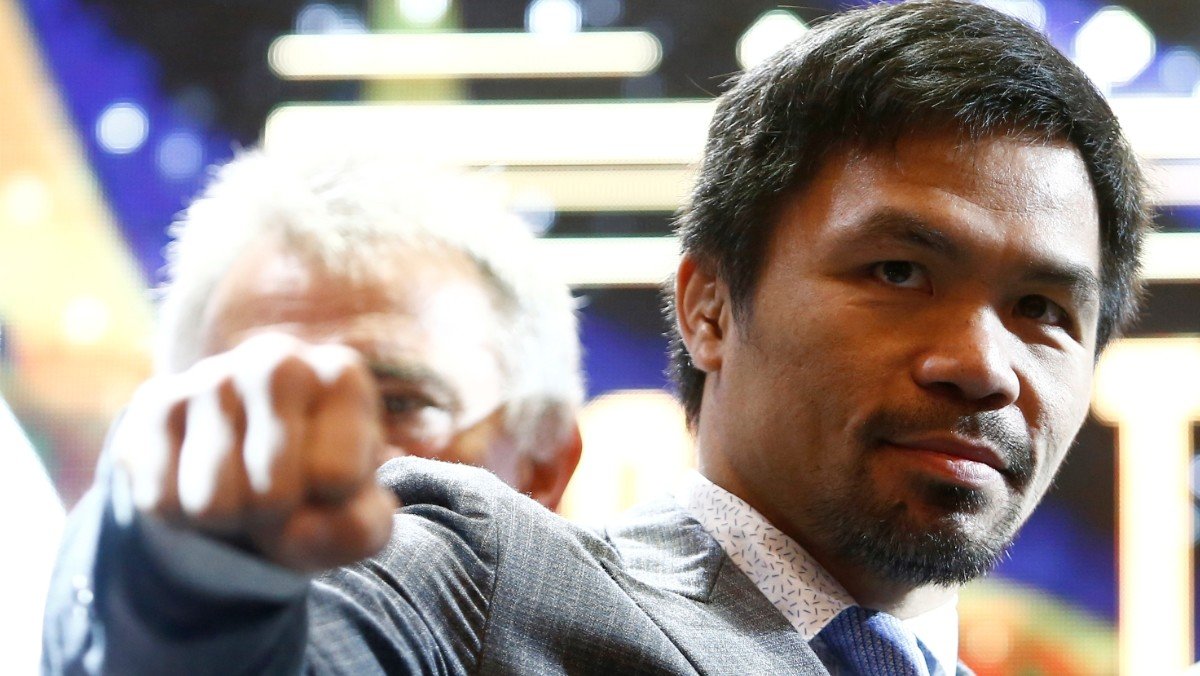 Rizin FF has made a reputation of putting on big-scale events in front of huge crowds in Japan, and played host to Pacquiao's longtime rival Floyd Mayweather on New Year's Eve last year when the American fought undersized Japanese kickboxing star Tenshin Nasukawa in a mismatched exhibition boxing bout that was widely criticized, including by Pacquiao himself.
Also on rt.com
Social shade: McGregor & Pacquiao take shots at Mayweather after Nasukawa mismatch
Now it seems Pacquiao may be set to follow in Mayweather's footsteps and set foot inside the Rizin FF ring.
But with the April 21 date likely to be too short notice for the Filipino to get into full fighting shape, it remains to be seen who he will sign up to face, and when.
You can share this story on social media: