Abramovich 'committed' to Chelsea despite sale speculation – chairman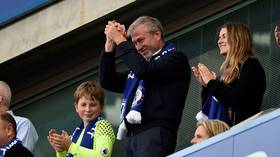 Chelsea's billionaire Russian owner Roman Abramovich is "committed" to the club despite not being seen at Stamford Bridge for almost a year amid UK visa woes and reports that he would be open to selling the club.
Previously a frequent presence in the Stamford Bridge stands, Abramovich is reportedly yet to have attended a game this season, after facing UK visa issues amid the fallout from the Skripal spy poisoning saga and diplomatic spat with Russia.
There have also been reports that Abramovich, whose acquisition of Chelsea in 2003 heralded a golden age for the club, would consider selling up, should he receive an offer of around $3.3 billion.
Also on rt.com
The fall of the Roman Empire? Chelsea's Abramovich seeking king's ransom for Chelsea sale
Chelsea also put plans for a $1 billion new stadium on hold last year, while beleaguered manager Maurizio Sarri said at the end of February that he "never hears" from the club's owner.
But Bruce Buck, the London club's American chairman, says that the billionaire Russian is "committed" to Chelsea, and that he is still in regular contact with the Blues' hierarchy.
"Everything he's doing reaffirms his commitment to Chelsea," Buck told Sky Sports News.
"We hear from him several times a day and he's talking to us about players, commercial activities and our good causes. So I would say he's committed to Chelsea."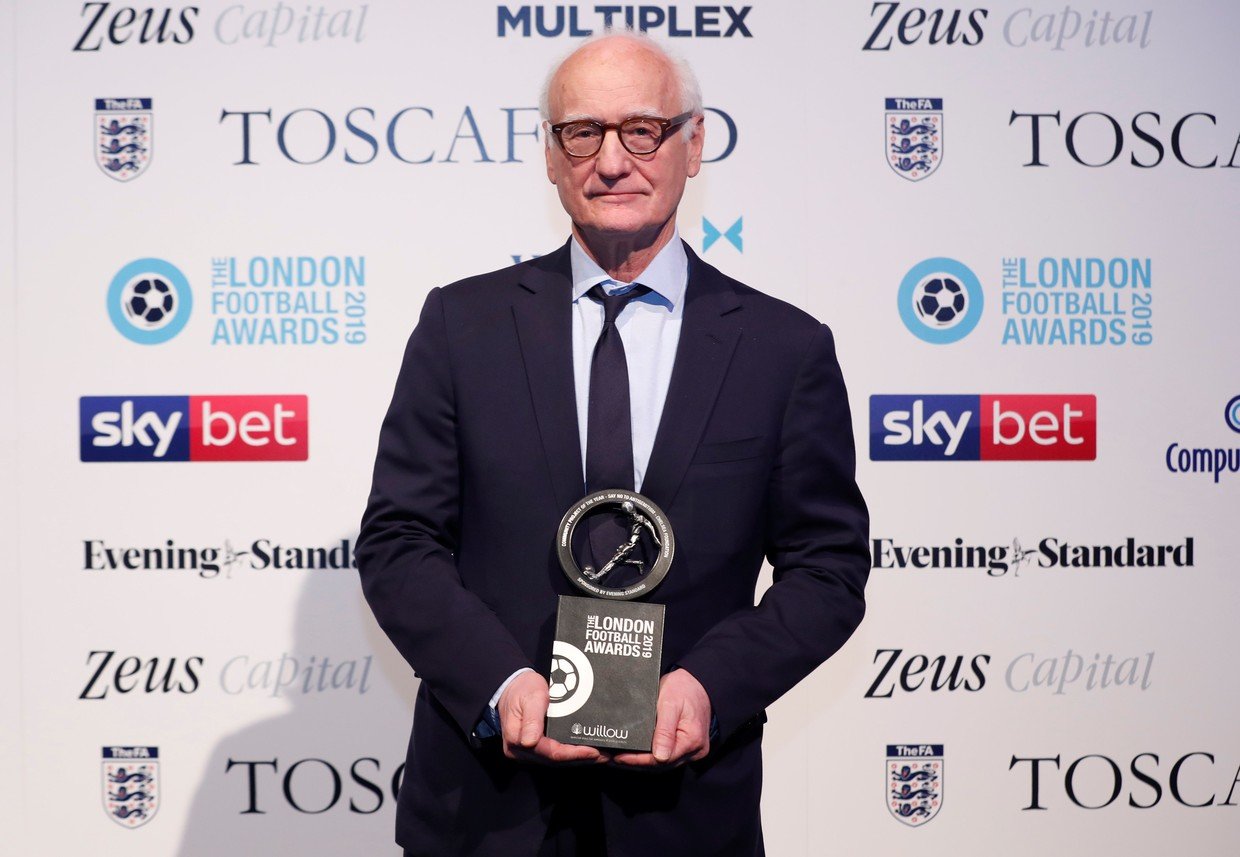 Chelsea have endured a mixed season on the pitch, currently standing fifth in the Premier League, while off it their fans have faced scrutiny after allegations of racism.
A group of fans was accused of singing anti-Semitic chants in Hungary during a Europa League tie in December, while earlier in the season Manchester City's Raheem Sterling was allegedly racially abused at Stamford Bridge.
Also on rt.com
Chelsea fans in fresh racism storm over 'Nazi death skull' flag
Buck said that Abramovich was spearheading Chelsea's efforts to stamp out racism through various initiatives.
"He's checking in with us regularly as to how it's going and what we're doing and what effect we're having, so yes it's very important to him," said the American.
"We had a couple of incidents and we were very unhappy with it, particularly since the club now is very focused on a project thanks to the impetus from Roman Abramovich of tackling anti-Semitism," he added.
Also on rt.com
Abramovich 'requesting reports' on Chelsea progress with finding fans behind anti-Semitic chants
Since seeing his application for a UK visa hit stumbling blocks last year, Abramovich has taken up Israeli citizenship, meaning he could still enter Britain to watch his team play, although he appears to have declined the chance to do so.
Next up for the Blues are London rivals West Ham United at Stamford Bridge on Monday night, as Chelsea seek to climb back into the top four and Champions League places.
You can share this story on social media: