Khabib, Conor? 5 potentially HUGE match-ups for Max Holloway, all-conquering UFC featherweight champ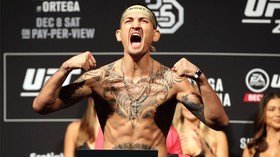 Hawaiian world champion Max "Blessed" Holloway produced a thrilling performance to retain his UFC featherweight title at UFC 231 in Toronto on Saturday night.
And with UFC president Dana White suggesting he'd like to see Holloway move up to the 155-pound lightweight division, talk has already started regarding Holloway's next bout.
READ MORE: UFC 231: Holloway beats Ortega to retain featherweight title
In the post-fight press conference White made his position clear: he wants to see the 27-year-old champion move up a weight division and join the lightweight ranks.
"I think that the guy's 27 going on 28, he's in the prime of his life, never looked better, continues to improve with every single fight, and I think he's done everything he can do at 145 (pounds)," he said.
"Why keep cutting that weight? I think there's some big things for him at 155."
Here are five potential options for Holloway and the UFC matchmakers as they look to plot the Hawaiian superstar's career through 2019.

1. THE MONEY FIGHT: HOLLOWAY VS McGREGOR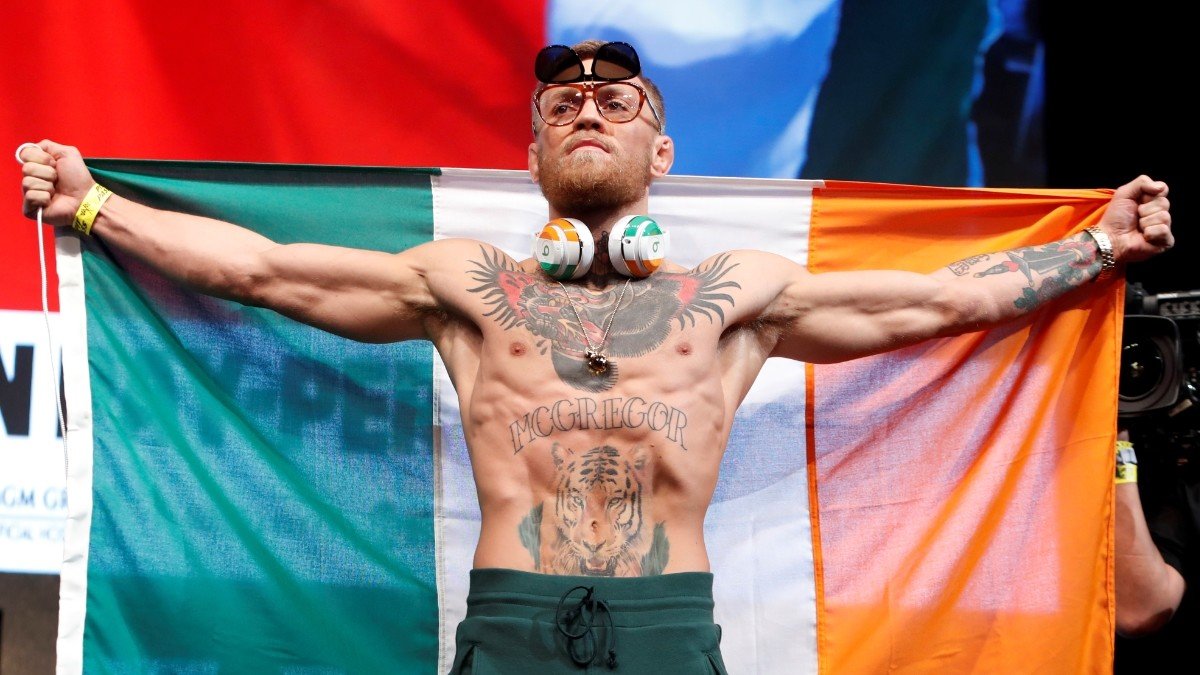 After losing decisively to Khabib Nurmagomedov at UFC 229 in October, Conor McGregor needs an opponent for a non-title main event fight, and Holloway could be the perfect option.
"Everybody wants to see me and Conor because we fought when I was a kid," Holloway admitted.
And considering the fact that McGregor's decision win over Holloway back in 2013 was the last time the Hawaiian was defeated inside the octagon, the prospect of a rematch makes a lot of sense.
UFC boss White has already floated the possibility of McGregor facing another lightweight contender, Dustin Poirier, in a rematch. But a rematch with Holloway would surely deliver even bigger numbers and prove the perfect springboard for either man to progress to a title fight later in the year.
It's not an instant title shot for Holloway, but with the colossal payday that comes with fighting McGregor, and with Holloway almost certain to retain his pay-per-view points deal he earned by becoming the UFC featherweight champ, it could be the best option for "Blessed" if he makes his move up.
2. THE TITLE FIGHT: HOLLOWAY VS NURMAGOMEDOV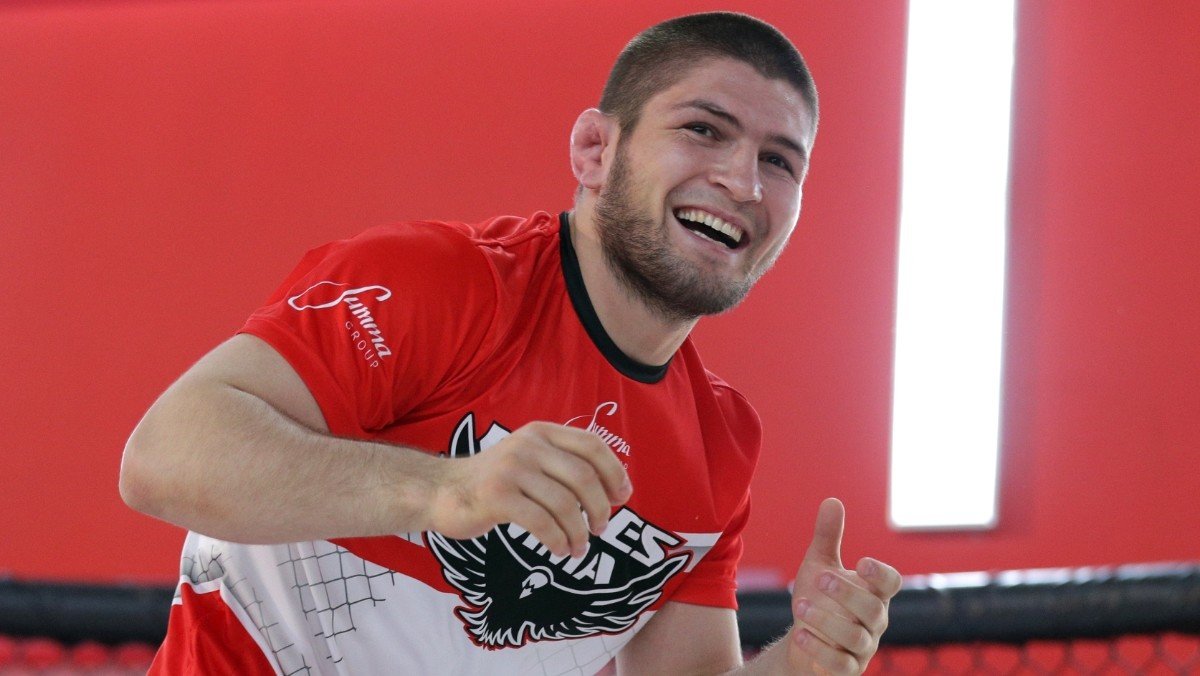 The boldest move the UFC could make for Holloway is to throw him straight in at the top and give him an instant title fight against reigning lightweight world champ Khabib Nurmagomedov.
There's some justification and precedent for such a move, too. Holloway tried, and failed to make 155lbs and face Nurmagomedov at UFC 223 when Tony Ferguson suffered a freak fight week injury, with Al Iaquinta eventually stepping in to face the Russian for the vacant title.
READ MORE: Khabib Nurmagomedov submits Conor McGregor at UFC 229 (PHOTOS)
The opportunity is now there for the UFC to book the pair with plenty of lead time in a genuine champion versus champion matchup.
Holloway said he wants to prove he's the best pound-for-pound fighter in the world. Stepping up and dethroning the undefeated Russian would go a long way towards putting him at the top of the list.
3. THE TEAR-UP: HOLLOWAY VS FERGUSON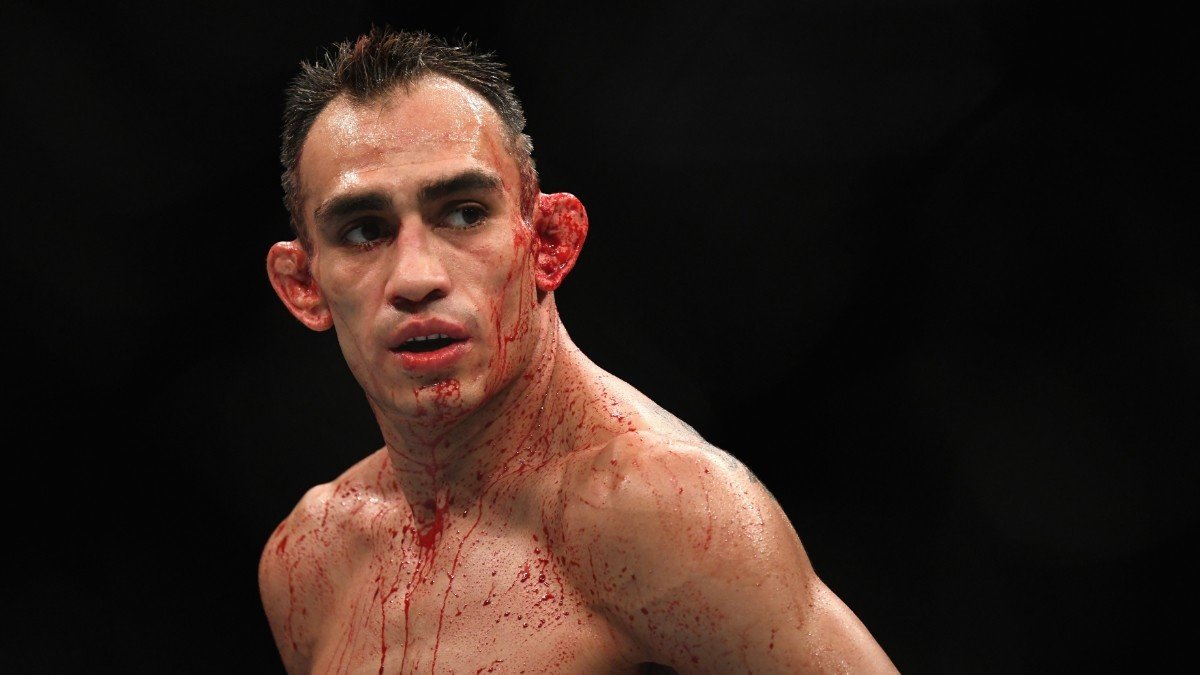 Both McGregor and Nurmagomedov have business to attend to with the Nevada State Athletic Commission following the fracas that followed their title fight at UFC 229, so those two options may not be on the table until later in the year.
READ MORE: UFC 229 brawl: Nurmagomedov & McGregor not expected to attend Nevada Commission hearing
That may mean that Tony Ferguson could be brought into play. The former interim lightweight champion was due to face Nurmagomedov at UFC 223 but blew out his knee on the FOX Sports set during fight week and missed his opportunity.
But he returned in outstanding form as he defeated former world champion Anthony Pettis at UFC 229 to position himself as the next man in line for the title.
If Nurmagomedov is out of the picture for an extended period, the UFC could opt to match Ferguson with Holloway for an interim belt or, at the very least, a guaranteed shot at "The Eagle" later in the year.
And the thought of Holloway's non-stop pressure against Ferguson's unorthodox, relentless approach is a mouth-watering proposition for fight fans.

4. THE FIGHT FOR THE RIGHT: HOLLOWAY VS POIRIER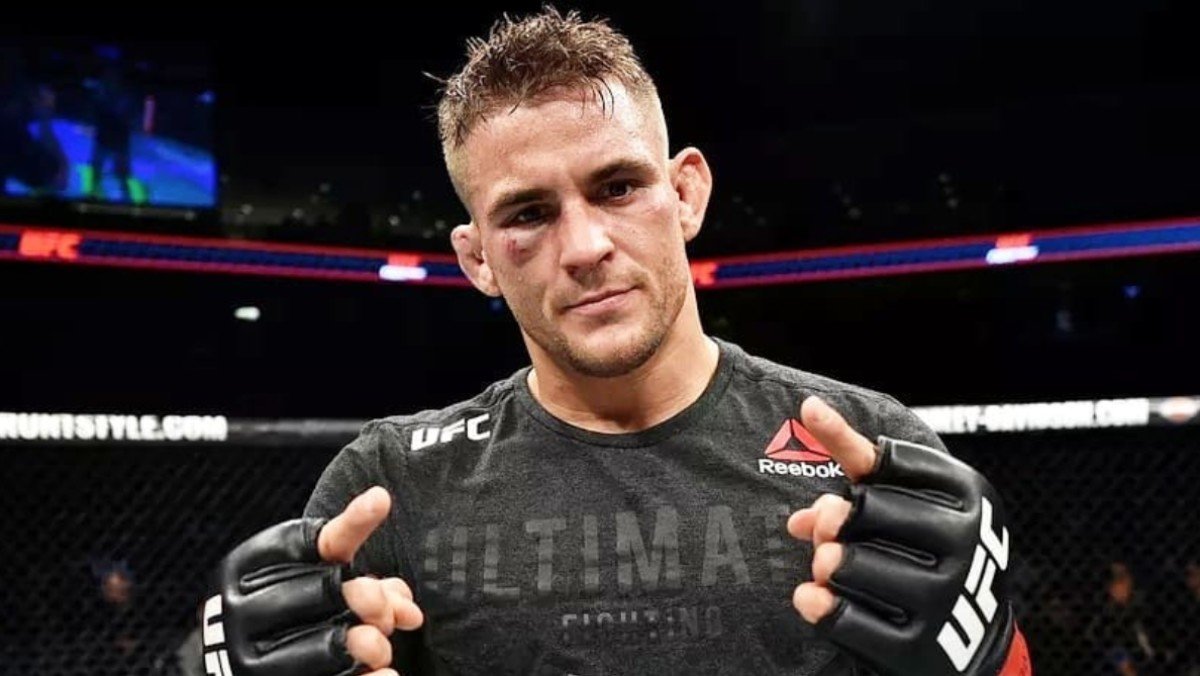 Dustin Poirier is in the thick of it at the top of the UFC's lightweight division and is in the form of his life. But with Ferguson ahead of him in the pecking order for a title shot, "The Diamond" needs a top-drawer opponent to keep him active and keep him in the mix for the second half of 2019.
Holloway could be the ideal fit for the Louisiana lightweight. The pair both have exciting, crowd-pleasing fighting styles, and neither man has ever been in a boring fight inside the octagon. They would provide an outstanding option for one of the new ESPN events in 2019, or maybe even a title eliminator headliner for a UFC event in Hawaii.
If White and the UFC made that happen, Holloway would agree to fight anyone. But Poirier's fighting style and relevance at 155lbs would make it a perfect pick for Holloway's homecoming bout.

5. THE STREET FIGHT: HOLLOWAY VS DIAZ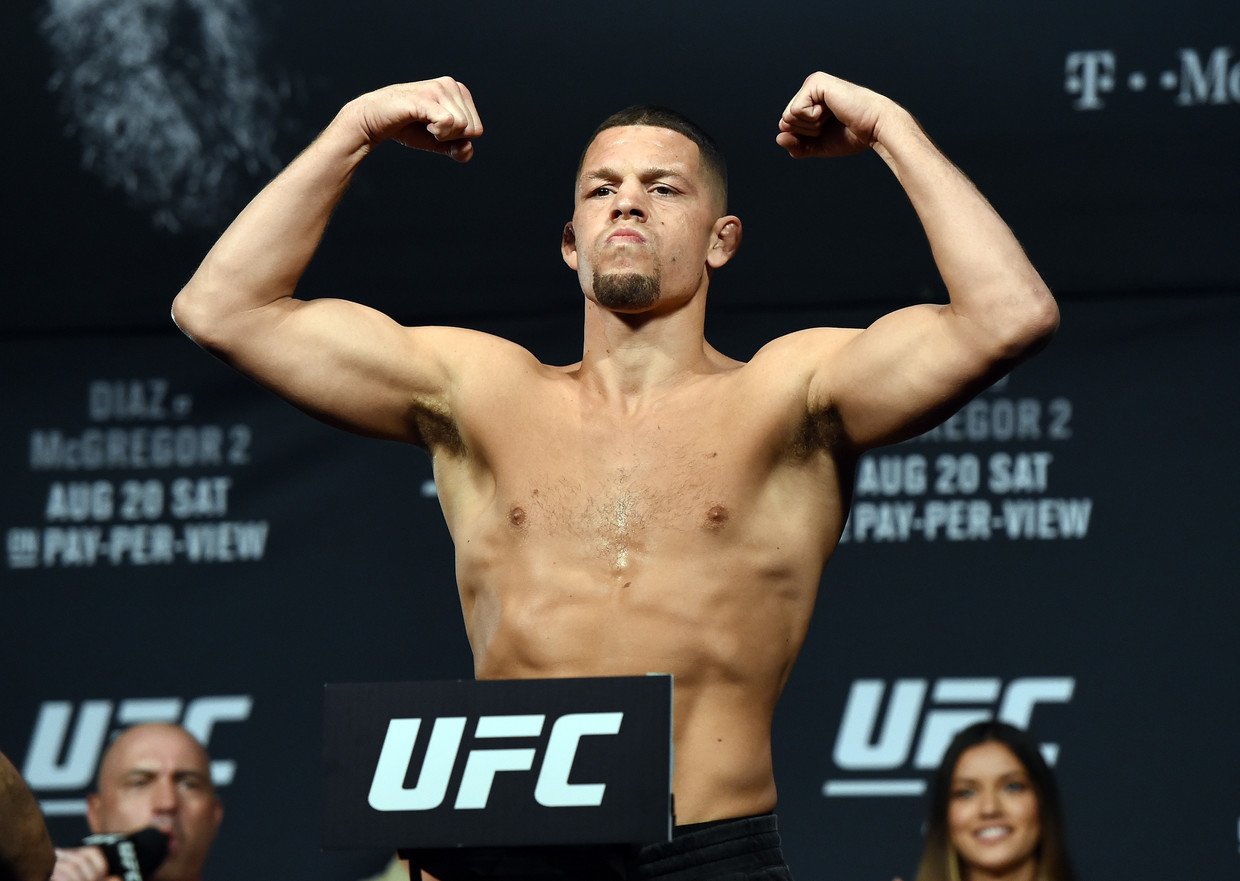 If you're looking for a non-title fight between two hugely-popular fighters that could easily headline a pay-per-view, with or without championship gold on the line, Holloway versus Nate Diaz would be a hugely popular pick.
Diaz's devil-may-care attitude and his two epic encounters with McGregor in 2016 have seen his stock elevate to new levels and he remains one of the most talked-about fighters in the UFC today.
Getting him back into the cage since his rematch loss to McGregor at UFC 202 has been a tricky proposition for the UFC's bosses. But if a title fight isn't a possibility for Diaz, a super fight against the featherweight champ at either 155lbs or even as a 165lb catchweight contest may be of interest.
Holloway won't care about the weight class, and he's sure to put on a show. And if Diaz is in the mood for a scrap, the pair could serve up one of the fights of 2019.
There are a plethora of options for the UFC to consider, with featherweight contenders Renato Moicano and Chad Mendes pushing hard for a title shot, plus rising contenders Zabit Magomedsharipov and Yair Rodriguez on the rise, there would be no shortage of options if Holloway remained at featherweight.
But with all signs pointing to him moving up to lightweight, it appears "The Blessed Era" could be set to roll into 2019 at 155lbs.
Whoever he gets matched up with, Holloway's next bout is guaranteed to be a huge fight. And with the Hawaiian's reputation as one of the world's most exciting fighters already assured, the world will be watching when he makes his next appearance in the octagon.
You can share this story on social media: