Perfect timing: Stray dog makes miraculous last-gap save in Argentinian league game (VIDEO)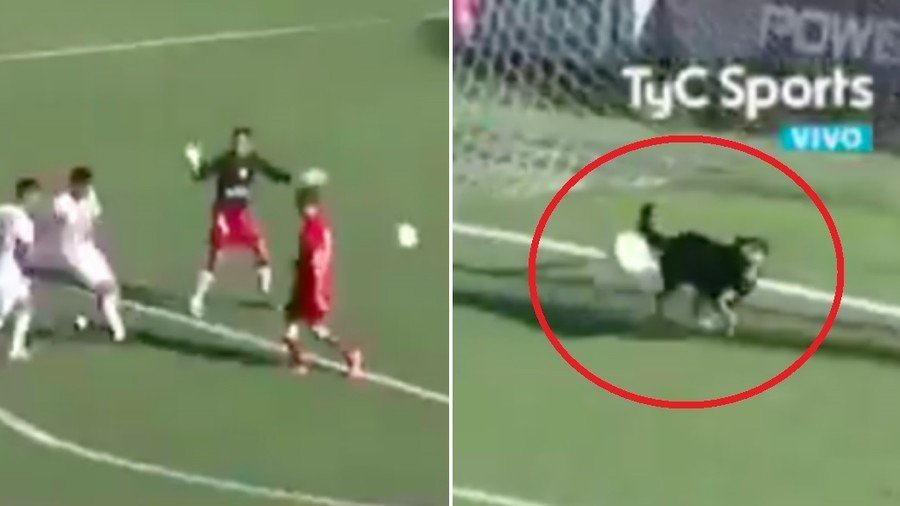 The hound saved a certain goal-bound effort in a third division league game in Argentina last weekend after a disastrous blunder from the goalkeeper looked to have caused a certain score.
If you needed more evidence as to why Mo Salah is trying to stop the exportation of stray dogs from his native Egypt to be used as food overseas, here is a compelling argument.
READ MORE: Mohamed Salah speaks out against exporting Egyptian cats & dogs 'as food'
An Argentinian third division fixture last weekend between Belgrano and Juventud just outside of Buenos Aires has hit the headlines for the unique piece of footage which emerged from it.
First, Belgrano goalkeeper Brian Leandro Olivera looked to have made the most unforgivable of blunders by kicking the ball directly into an opposing player while attempting to clear the ball.
A Juventud forward seized on the chaos in the Belgrano box and poked the ball towards the lower-right corner of the goal - only for it to be saved by the dog, who had chosen this precise moment to run on to the pitch.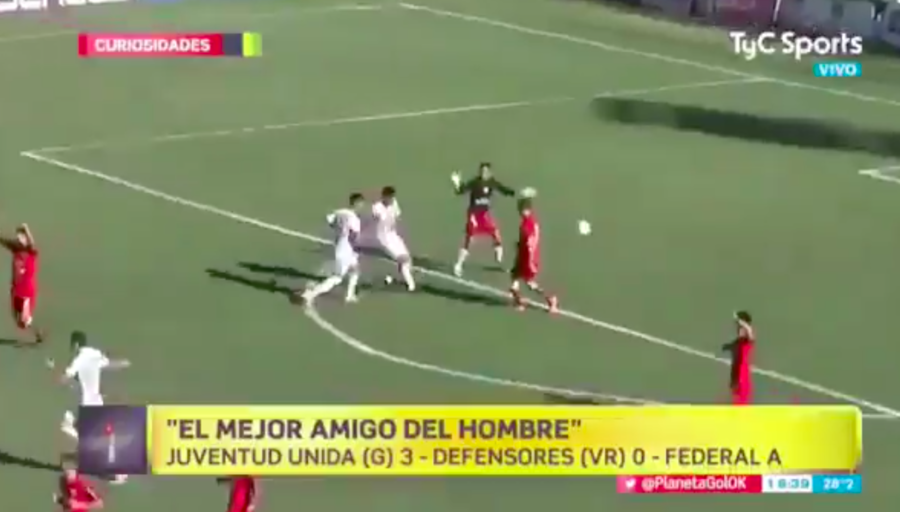 The ball deflected off the pup and trickled over the dead ball line and, because it didn't technically touch a Belgrano player (except for their honorary four-legged defender) it wasn't even a corner-kick for the unlucky Juventud team.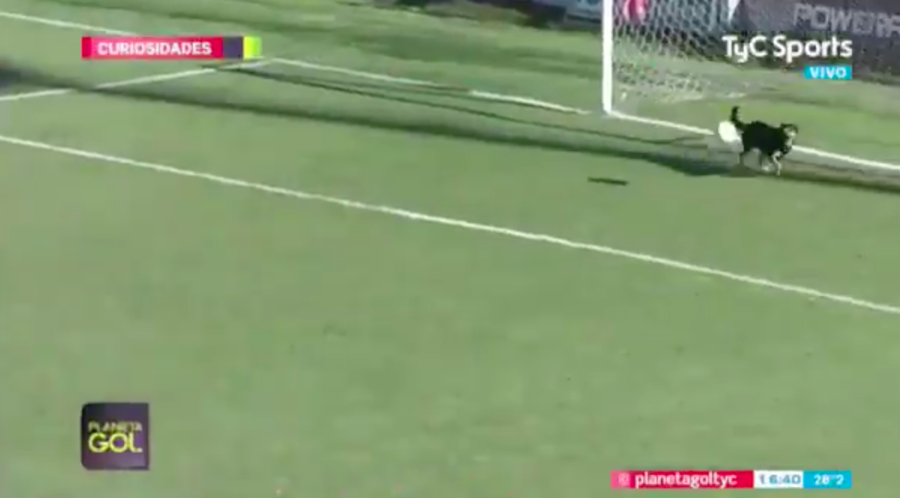 You can share this story on social media: