'He should shut the f*** up': Oscar De La Hoya fires back at Dana White's 'cokehead junkie' jibes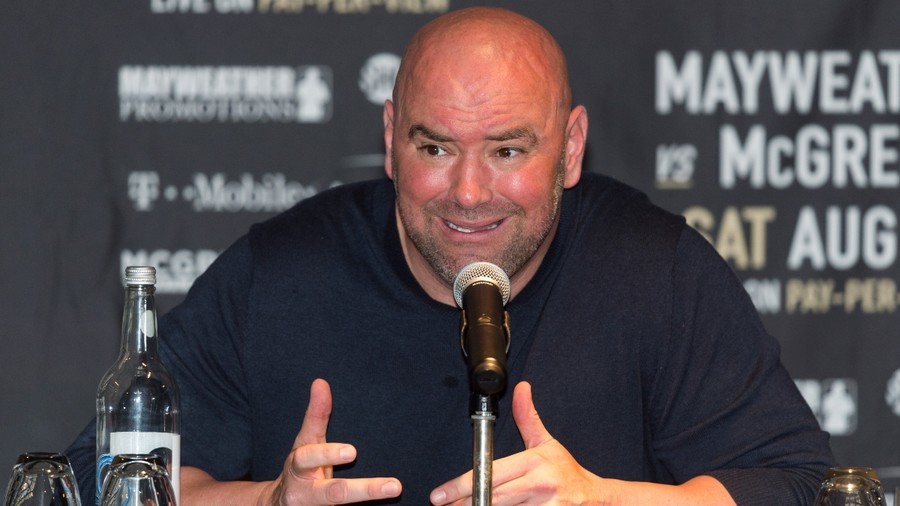 Two of the biggest names in the world of prizefighting, UFC's Dana White and Oscar De La Hoya have gone head-to-head following the controversial Tito Ortiz vs Chuck Liddell fight in Los Angeles at the weekend.
UFC president Dana White has made no secret of his views on legendary boxer-turned-promoter Oscar De La Hoya, and the UFC supremo aimed both barrels at the head of Golden Boy Promotions after their widely-criticized foray into mixed martial arts on Saturday.
READ MORE: McGregor settles out of court with security guard who wanted $95K after being 'hit by drinks cans'
White was incensed after De La Hoya criticized him for forcing aging former UFC light-heavyweight champion Chuck Liddell to retire from octagon duty.
"I heard last week the cokehead, Oscar De La Weirdo, is talking s**t that I don't have any place to tell guys when to retire," White said on the UFC Unfiltered podcast on Tuesday.
"First of all, it's called friendship, you f*****g cokehead.
"I've been friends with Chuck Liddell for 20 years, and the reality is that Chuck Liddell retired when he should have retired, eight, nine years ago, however long it was.
"And Chuck Liddell's almost 50 years old and has no business fighting any more. And the fact that the state of California even let that fight happen is disgusting. Disgusting."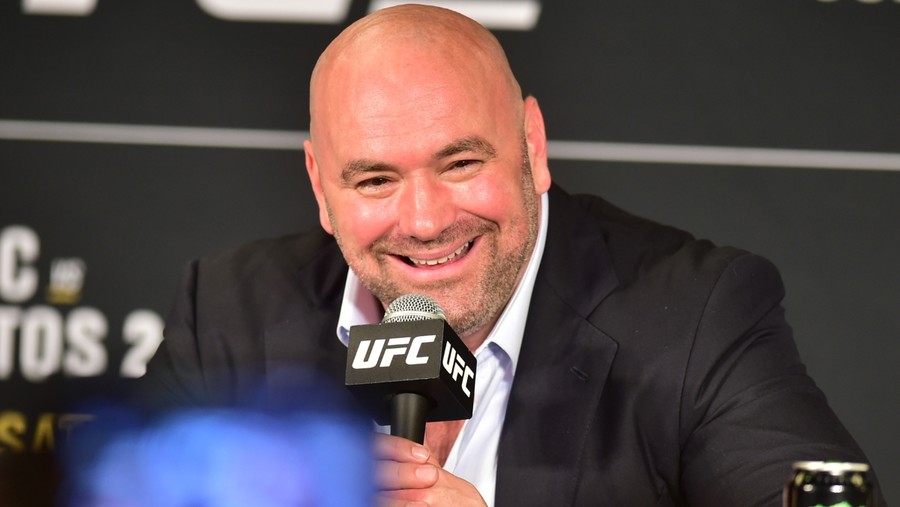 And White didn't pull any punches in his assessment of De La Hoya's sudden involvement in mixed martial arts, as the former boxer hosted a trilogy fight between Ortiz and Liddell that saw the latter finished in the first round in a disappointing matchup.
White also responded to De La Hoya's claims that the UFC underpays his fighters with another expletive-laden tirade.
"Oscar f*****g De La Hoya says, 'Oh, come over to Golden Boy where we respect the fighters,' and it makes me sick what these fighters were paid and all this s**t," White said.
"Out of 14 fights on the card, five bouts were amateur fights, which means he didn't pay them jack s**t.
"And 12 of the professional fighters on the card made less than ($3,000 and $3,000). What the f**k are you talking about, you cokehead junkie? And some of the guys on the card made $1,000 and $1,000. And he respects the fighters so much, he couldn't remember their names at the press conference.
"I hope somebody talks De La Hoya into fighting again. I hope the state of California makes the fight, and I hope he gets knocked out just like Chuck Liddell in the first round. F*****g cokehead nutball."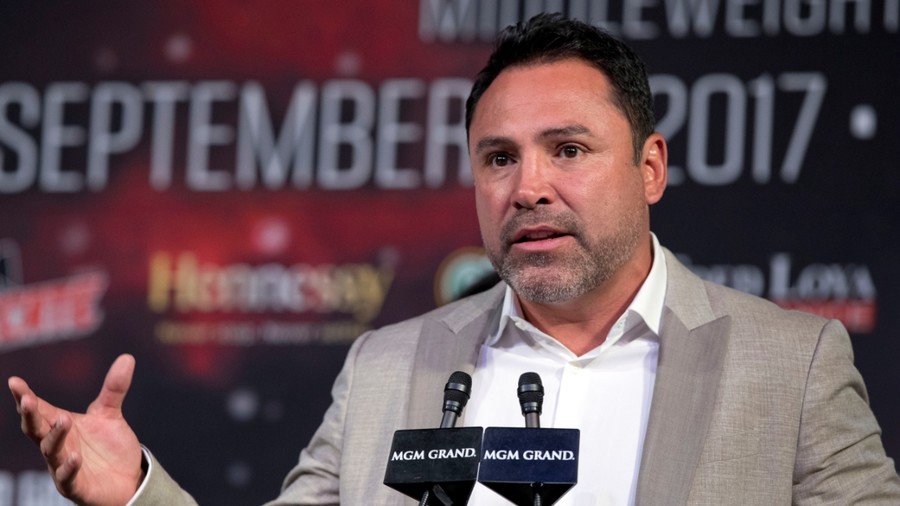 De La Hoya issued a statement through his publicist to respond to White's criticism.
"Dana is so small and threatened by our success with DAZN and now in MMA that he is bringing up news from a decade ago to try to stay relevant," he wrote.
"Boxing has entirely rejected him. And MMA fighters are now realizing they don't have to risk their lives just so he can get rich.
"Golden Boy and I are moving forward and are bigger than ever. Dana should shut the f**k up and try to figure out how to save his own company."
READ MORE: The man to KO Trump? Boxing legend De La Hoya considering bid for US presidency
Liddell vs Ortiz 3 drew a crowd of almost 8,000 fans in Los Angeles, but pay-per-view sales are believed to have struggled.
The initial pay-per-view price of $49.99 was dropped to $39.99 after the event was widely criticized due to the multiple changes to the undercard. A further reduction, which saw the price dropped to $19.95 for Black Friday, was scrapped for contractual reasons.
It remains to be seen whether De La Hoya will continue to hold MMA events on a regular basis or whether it was a one-off. But what is clear is the bad blood between White and De La Hoya is showing no signs of abating.