The man to KO Trump? Boxing legend De La Hoya considering bid for US presidency
Boxing great Oscar De La Hoya says he is considering a run for US president in 2020, potentially putting him in the political ring against Donald Trump – a man he has previously clashed with over golf cheating claims.
De La Hoya, 45, hung up his gloves in 2009 after a glittering career in which he won Olympic gold and became a six-division world champion.
He has since focused on promotional activities, but now says he is contemplating making his mark in the world of politics.
"It's real," De La Hoya said of his political ambitions on Tuesday in Las Vegas, where he is promoting Saturday's middleweight title rematch between Canelo Alvarez and Gennady Golovkin.
"That's the beauty of our nation. If Arnold [Schwarzenegger] can be governor, if [Donald] Trump can be president, then why can't a Mexican-American who won an Olympic gold medal, who's over 35 and a US citizen, run for presidency?" the former boxer added, according to the Los Angeles Times.
De La Hoya was born in Los Angeles to Mexican parents, and has held dual American and Mexican citizenship since 2002.
He says he is considering running on a Democratic ticket in the next electoral cycle, and says he has the funds and promotional experience to help with a potential campaign.
While he enjoyed a stellar career – retiring with a record of 39 wins from his 45 fights, and being inducted into the International Boxing Hall of Fame in 2014 – his life outside the ring was the subject of considerable controversy, including his battles with alcohol and substance abuse.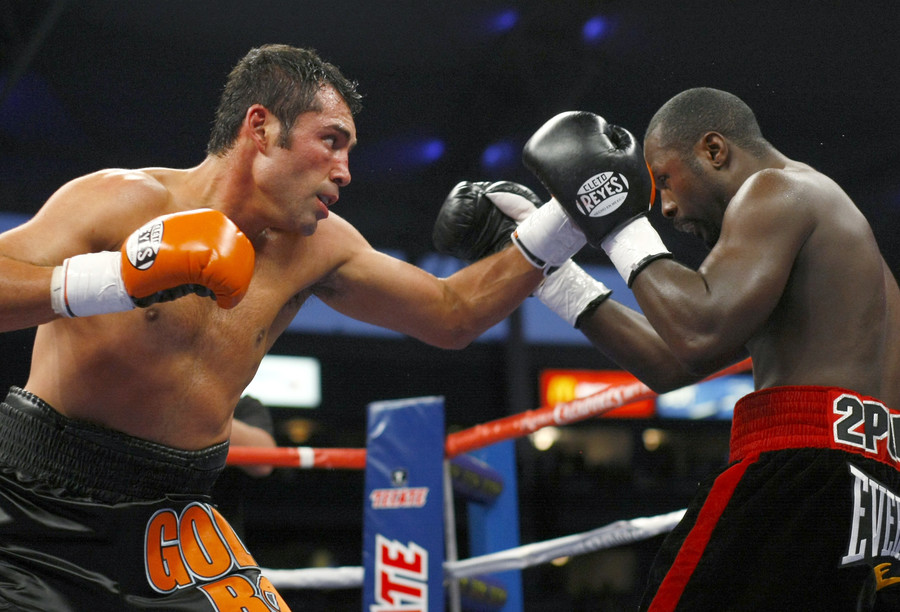 However, he believes he would enjoy significant backing should he take a tilt at the nation's top office.
"As I got older, I get wiser and as I get wiser, I get smarter and as I get smarter, I start to realize the millions and millions of people who've told me, 'Oscar, why don't you run for some kind of office? Because you can make a difference,'" the former boxer said.
De La Hoya famously clashed with the current incumbent of the Oval Office, Donald Trump, when two years ago the former boxer accused Trump of cheating at a round of golf.
Trump denied ever having played golf with De La Hoya, saying: "Not only didn't I cheat, I didn't play with him. I have never played a round of golf with this guy."
Trump has already stated his determination to run in 2020 as he bids for a second term.